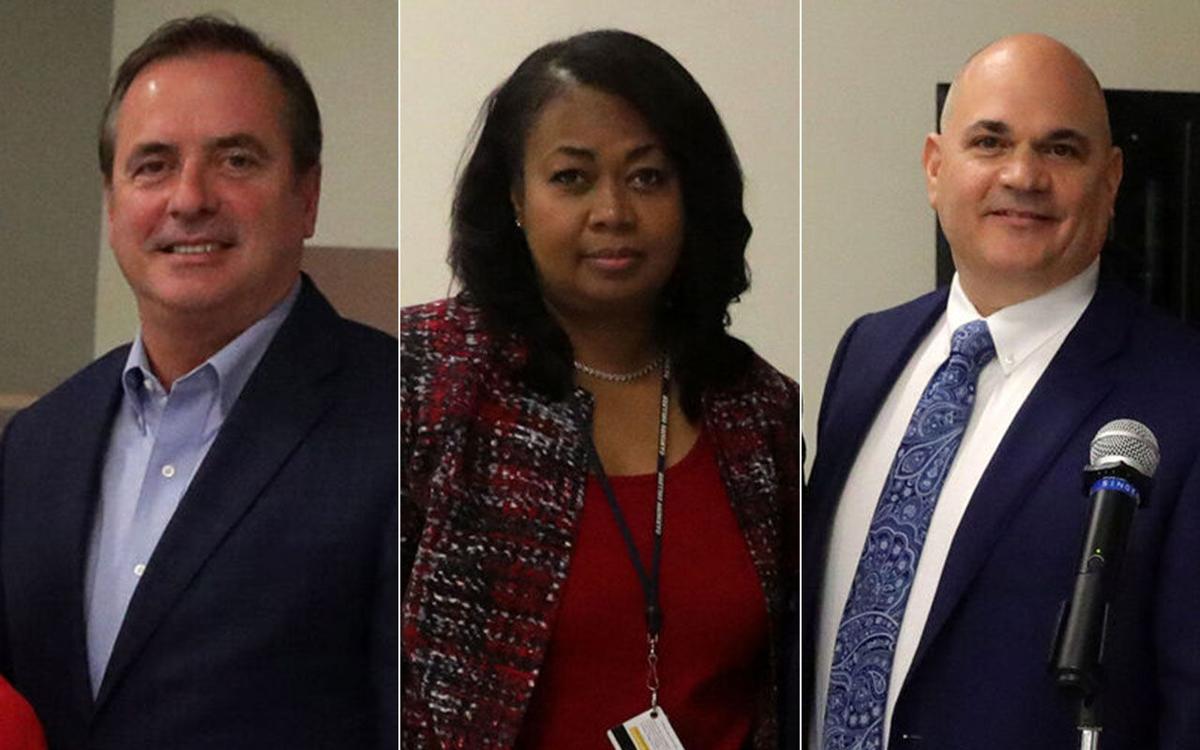 The leading candidates for Erie County sheriff are collecting money from their parties, individual donors and, in Democrat Kimberly Beaty's case, a spouse as the race ticks off its final days.
Late-arriving donations reported to the state Board of Elections show the Democratic Party days ago threw almost $37,000 into Beaty's campaign, which has been underfunded when compared to Republican John C. Garcia's.
"She was being outspent in the media," said Democratic Party Chairman Jeremy Zellner, explaining that the party donation was meant to sustain or enhance Beaty's advertising on television, radio and social media.
Her overriding message was that she has the deeper résumé, more command experience and is not the candidate endorsed by the controversial incumbent leaving office, Sheriff Timothy B. Howard.
The three candidates still actively campaigning have, at different points, gone into their household accounts for campaign cash. Beaty's husband, retired Buffalo Police Officer Vernon Beaty, loaned $8,000 to his wife's fund Tuesday, according to a record with the state Elections Board.
The Erie County Democratic Committee gift of $36,900 for the homestretch arrived in two donations spread over Oct. 20 and 21. The sums arrived after the cutoff date for campaign finance reports that were due Oct. 22 and showed Garcia with about $50,000 more to spend than Beaty.
Garcia held what his campaign called a "final fundraiser" Thursday night, the results of which were not yet available Friday. But the Erie County Republican Committee on Friday threw $2,500 more into his race. Garcia took in $5,000 Tuesday from developer Patrick Hotung, whose business interests include Violet Realty Inc. and the Main Place Liberty Group. Garcia received $2,000 on Monday from the CSEA political action committee.
Garcia's latest commercials have him saying he is the best candidate to protect law and order and will not "defund the police," a term that grew from the Black Livers Matter protest and that Beaty has never used. Beaty says she wants more funding for the Sheriff's Office.
Four candidates appear on the ballot in the sheriff's race. Ted C. DiNoto, a Republican running as an independent, had not collected a late-arriving donation as of Friday afternoon. Nor had Karen Healy-Case, the Conservative Party nominee who suspended her campaign and threw her support to Beaty.