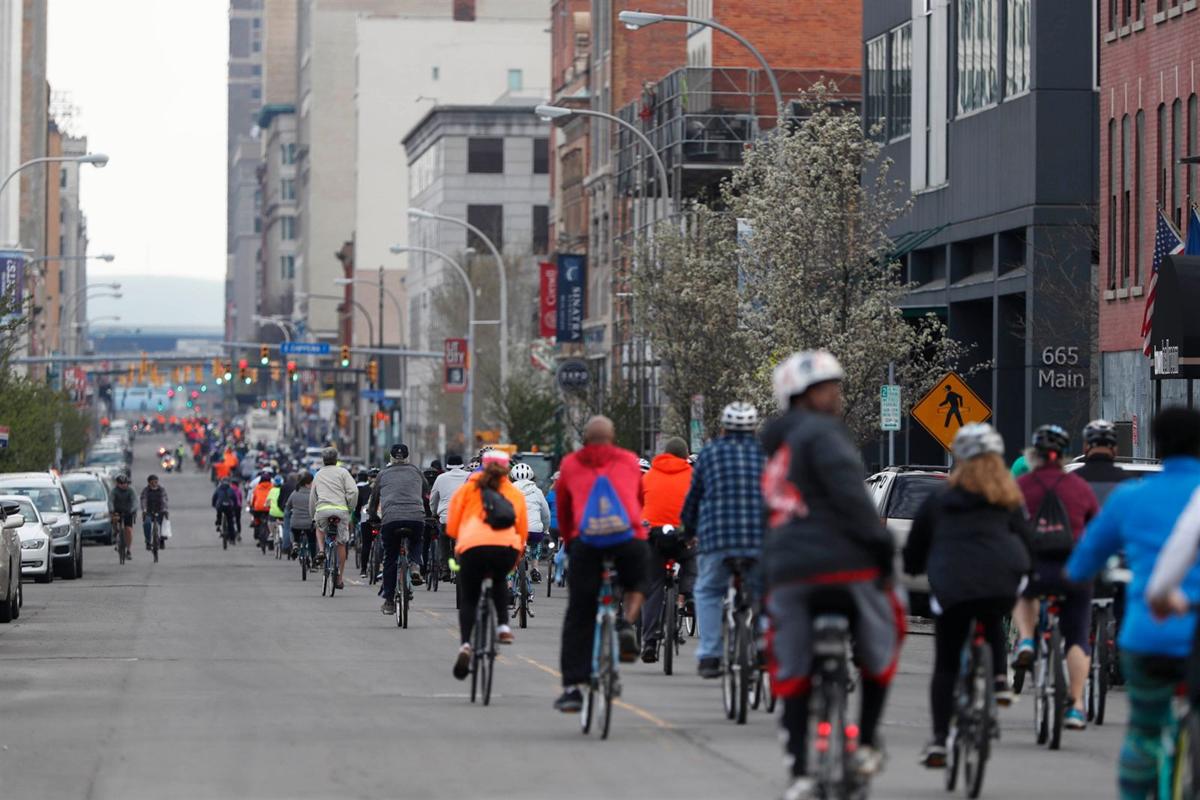 A sponsor of the Buffalo Slow Roll bicycle tours has asked that brakes be applied to the program's increasing issues-related tone following mayoral candidate India B. Walton's participation in the weekly, summertime events.
Independent Health, which has sponsored the cyclist gatherings for several years to promote healthy lifestyles, said Friday that "concern" had arisen over some speeches that included Walton during stops along the bike route.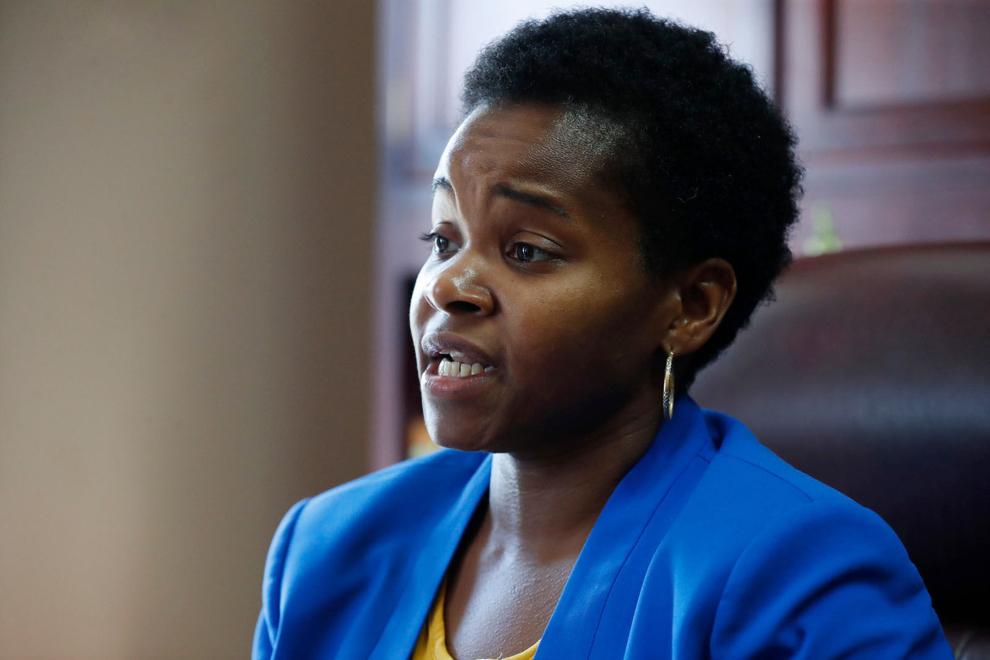 "We don't support or condone using programs we sponsor as perceived or real platforms for political purposes," said Independent Health spokesman Frank Sava.
The company has conveyed its concerns to Slow Roll leadership, he said, after learning that Walton – a Slow Roll board member – was offering remarks at the group's events. Her speeches were not seen as political, he added, but Independent Health raised alarms over "perceived concerns given the climate right now."
Independent Health continues as a Slow Roll sponsor, Sava said, and promotes biking as a healthy way to exercise.
Jim Costello, general manager of former Slow Roll sponsor Bert's Bikes, noted his firm has not been associated with Slow Roll for about two years.
"Over the course of the last few years the concept of the ride changed," Costello said. "It used to be a chance to see the city and bring in people to the city from the suburbs. But it started to become more about social justice than riding a bike for enjoyment."
He said rest stops on the tours in recent years have featured speakers offering remarks on various causes.
"Our focus is biking, and we don't care about your politics; we just want you to ride bikes and be your friend," Costello added. "Biking is good but it's not going to save the world."
Slow Roll began its tours in 2015 and by the next year attracted more than 25,000 riders over 25 Monday night events. The concept is for bicyclists to coordinate via a Facebook group, meet at a designated site and set out at a leisurely pace along a predetermined route. All riders are welcome, and it's free. 
Seamus Gallivan, spokesman for Walton, is a co-founder of the group. He acknowledged late Friday that Independent Health had relayed its "respectable concerns" and that conversations were expected to continue.
"It's nothing new for Slow Roll to be engaged in issues that matter in the city," he said. "But there is nothing afoul."
Gallivan said Walton is even selling raffle tickets for a fundraiser, but that her future as a Slow Roll board member is being discussed.
"That's something she's thinking about," he said.
Gallivan also said Slow Roll had advocated many city-related causes over the years, but that it never crosses the line into advocating for particular candidates.
"Some people get uncomfortable, but we are comfortable about weighing into issues and will continue to do so," he said. "Our city has a lot of issues."
Slow Roll organized a protest in September against injuries suffered by cyclist protester Karen Huffman in a previous incident at Niagara Square. Gallivan addressed the crowd of about 200 with a bullhorn.