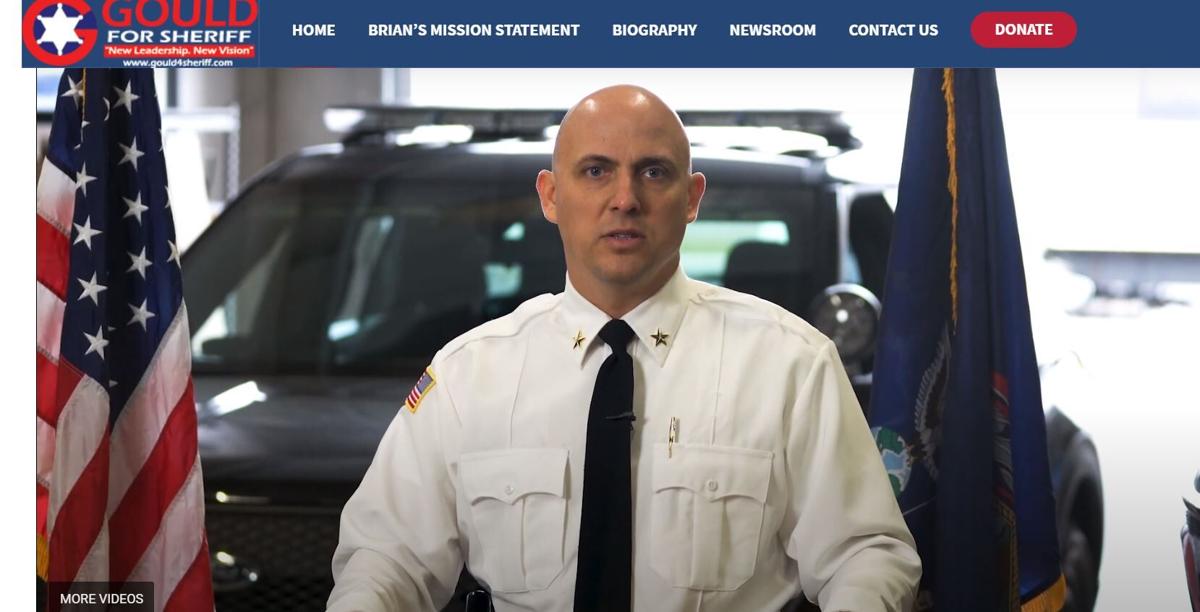 Brian Gould, assistant chief of the Cheektowaga Police Department, has emerged as the apparent endorsed Democrat for the Erie County sheriff election this year after Tuesday's surprise withdrawal of Kimberly L. Beaty from the contest.
Gould is now expected to be endorsed by Erie County Democrats on Feb. 27. Though Beaty, the former deputy commissioner of the Buffalo Police Department who now heads public safety at Canisius College, had waged a serious effort to obtain the party nod with several top Democrats on her side, she suddenly quit late Tuesday.
Her withdrawal now most likely sets up a general election matchup for Gould against Karen Healy-Case, a retired Buffalo police lieutenant who has received the Republican and Conservative endorsements. But Healy-Case could also be challenged in a primary by other Republicans remaining in the race.
Beaty did not return calls from The Buffalo News, but told WGRZ-TV she was leaving the race "for personal and professional reasons."
Her withdrawal statement also took aim at Erie County Democratic Chairman Jeremy J. Zellner, who had not previously indicated any public preference for the endorsement.
"This experience has been eye-opening," Beaty said. "I am hopeful that someday, the party boss will truly work to advance the needs of our whole community."
Others supporting her candidacy also criticized the manner in which Democratic leaders handled the process.
"There was no reason why she was not picked other than personal preference," said Zone 4 Chairman Gregory B. Olma. "I'm astounded and disgusted."
But Zellner insisted Wednesday that Beaty, the only African American female seeking the nod, had been given all consideration while emphasizing that the decision of the party's Executive Committee was still more than a week away.
"I am deeply disappointed and perplexed that Kim Beaty has withdrawn her candidacy for Sheriff in this way and without warning," Zellner said in a prepared statement. "This has been a transparent, exhaustive vetting process involving six hours of interviews over multiple nights to evaluate five candidates who requested our endorsement."
He noted the party had even commissioned polling to test the two candidates' viability, and that as late as Monday he urged Beaty "to keep moving forward."
It remains possible the party's Executive Committee may consider one other candidate – activist Myles L. Carter – when it meets next week. Zellner has maintained he is not interested in Carter and that the candidate had not contacted the party about the endorsement. But Carter said Wednesday he has now requested an interview.
"With the field narrowing and a huge move to settle on a progressive candidate, I have contacted the Democratic Committee and asked to start the process," he said.
Carter, while marching in last summer's protests against police brutality, gained notoriety when he was tackled by Buffalo police officers as television cameras rolled. He has said he will use the sheriff's post to "focus jail spending on programs in the way of drug abuse/addiction, mental health, social work and skills training."
He said he is also discussing his candidacy with the Working Families Party.