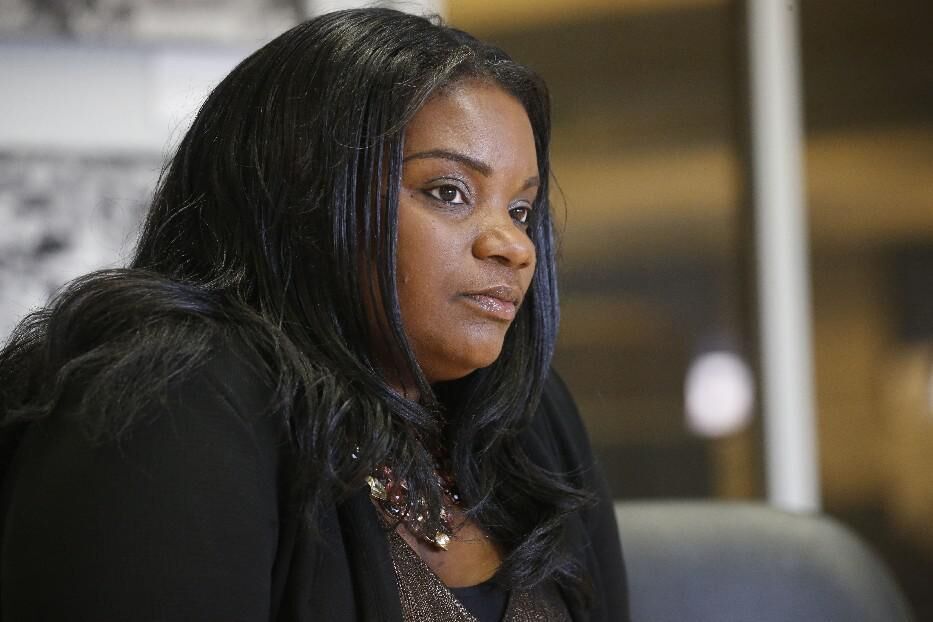 By the nature of their jobs, Erie County legislators occasionally propose new county laws. But for the first time, the Legislature leadership is publicly announcing a full package of legislation, dubbed "Pathway Forward," before the final language of these laws has even been drafted.
Legislature Chairwoman April Baskin said Thursday it's important for the public to be aware of her plans to move five new laws aimed primarily at what she said will be assisting underserved and underrepresented groups in Erie County. 
She said she expects these laws to have the support of her fellow Democratic legislators, who comprise the majority in the county Legislature. 
"These are continued steps in the path to progress," she said Thursday.
• The Erie County Percent for Public Art Act: This law would require that a certain percentage of money spent on county infrastructure projects be set aside for investment in public art. Large-scale public works projects, including those for roads, bridges and building renovations, would be required to invest in public art and provide a direct mechanism to contract with local artists and "not only fulfill our practical needs, but also our visual and inspirational needs."
• New Office of Health Equity: The disparities in the racial makeup of people initially contracting Covid-19 and getting vaccines has been a trouble spot for the county, Baskin said. To address this, she is advancing a new law that will create an Office of Health Equity as a component of the Erie County Health Department. The new office would have the sole responsibility of working to close existing disparities when it comes to access to health programs. 
• India's Law of Erie County: This law was inspired by the death of India Cummings in 2016, who died after 16 days in the Erie County Holding Center after being denied treatment and going into a "mental tailspin." The new law would expedite the mental health evaluation process and increase transparency for families when an inmate in Erie County jails has a mental health episode.
• Modernization of the laws regarding women- and minority-owned businesses: Erie County has five, separate local laws that address contracting with women- and minority-owned businesses. The "Minority and Women Enterprise Equality and Modernization Act" would combine these laws into one cohesive and updated piece of legislation.
• The Erie County Language Access Act: This law is directed toward the assistance of English language learners, especially county refugees. It is aimed at providing proactive support for those who need language assistance.
Baskin said she has been working to build support for the five laws over the past two years and advocated these draft measures with County Executive Mark Poloncarz. So far, she said, he's expressed strong support for the women and minority-owned business modernization law and the creation of an Office of Health Equity.
Her hope is that both these laws will get passed by this summer and the remaining three will at least receive a public hearing before year's end.