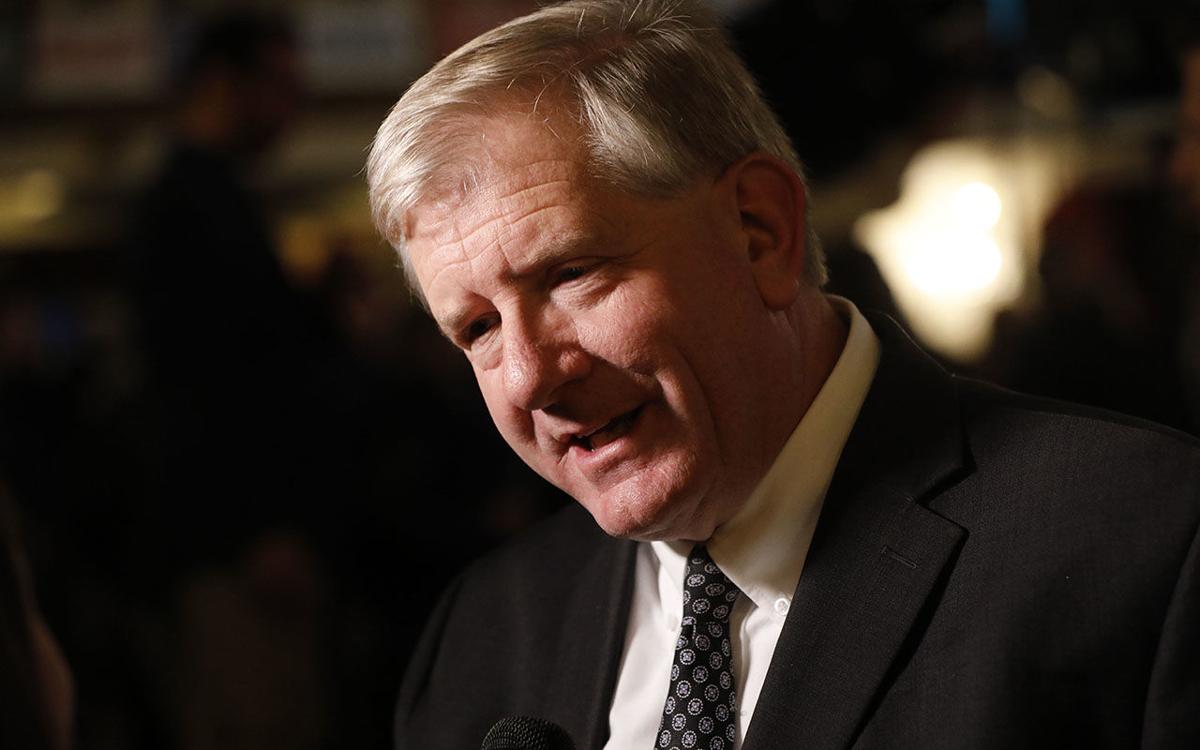 When Erie County Democrats gathered virtually on Thursday to bestow endorsements for this year's countywide offices, their decisions proved most significant for those they refused to support.
As expected, the party's executive committee unanimously backed County Legislator Kevin R. Hardwick for comptroller, bypassing businessman and developer Hormoz Mansouri, who for the first time officially sought the party nod.
Republican Stefan I. Mychajliw Jr. said Monday he will forgo another term as county comptroller and will instead run for Hamburg supervisor in November.
The panel also made it clear to one Democrat contemplating a sheriff candidacy – Michael F. Reardon – that it is uninterested. Reardon, the first deputy superintendent for compliance in the Sheriff's Office, represents too close a connection to current Republican Sheriff Timothy B. Howard, said Democratic Chairman Jeremy J. Zellner.
While four other potential candidates were asked to return for further interviews, Reardon was not, Zellner said.
"We need a clean break from this administration, in which he is an appointee of Republican Sheriff Howard," Zellner said. "And he ran a jail that has brought us national shame."
Zellner also noted that Reardon is among those named in a new report by Comptroller Stefan I. Mychajliw as earning significant overtime compensation for pandemic-related services.
"He's not the kind of candidate we're looking for," the chairman said.
Reardon did not return a call seeking comment on his plans. But Zellner said Reardon indicated on a party questionnaire that he would still mount a primary challenge if he did not gain the endorsement.
"But I don't think anybody believes he will run in a primary," Zellner said.
The chairman said four other Democrats remain in consideration and will be invited to return for more interviews. They include Dennis J. Richards, chief of detectives in the Buffalo Police Department; Brian Gould, assistant chief of the Cheektowaga Police Department; Rick Lauricella, who held a variety of Sheriff's Office posts before retiring as a sergeant to become chief of the Village of Akron Police Department; and Kimberly Beaty, former deputy commissioner of the Buffalo Police Department, who now heads security at Canisius College.
Amherst businessman Hormoz Mansouri said he fears both parties may settle on "professional politicians" as their comptroller candidates again this year.
Meanwhile, the possibility of a primary for comptroller looms after Mansouri cast a serious hue on his candidacy by seeking the endorsement. He said Friday that he has been "bombarded" with encouragement and support since The Buffalo News reported earlier in the week his interest in running for comptroller.
"I am still thinking about it," he said Friday.
There was no question, however, that the party hierarchy is committed to Hardwick, who switched from Republican to Democrat only in 2018. Even Zellner, who lost to the then-Republican in a 2011 contest for county Legislature, sang his praises on Friday.
"I've known Kevin as both an opponent and an ally, and his principles and dedication to public service have never wavered," Zellner said. "He has the knowledge of government to be an outstanding comptroller, and the integrity that has been sorely lacking thanks to Republican mismanagement and self-serving partisanship."