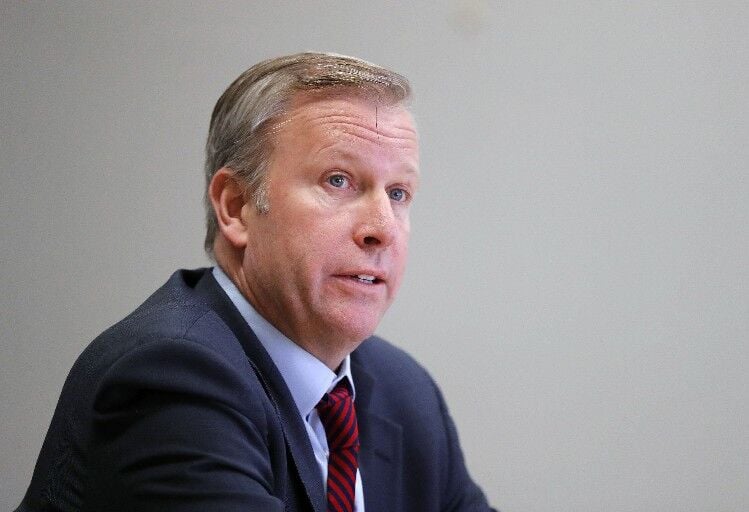 WASHINGTON – Don't expect to go to bed on election night certain of who won or lost.
But be certain that if you vote by mail and do so properly, your ballot will be counted.
Those were two of the bottom-line messages to spring from an online roundtable discussion Thursday featuring Republican members of Congress from New York and elections officials, as well as separate conversations with Democrats.
Amid the Covid-19 pandemic, election officials will have to count an unprecedented number of mail-in ballots, which in New York are not counted until after Election Day. That being the case, this year's election night will be like none other, said Todd D. Valentine, the Republican co-executive director of the New York Board of Elections.
"We have to downplay expectations that you'll know who the winners are on election night," Valentine said. "I don't think there's any question that we're not going to know. I'd be shocked if we did, except perhaps in some very one-sided races."
Asked about Valentine's comments, Democratic Erie County Election Commissioner Jeremy Zellner said: "That's true to a certain extent, but we only have a handful of local races that I see that are going to be competitive and contentious."
While final June primary results came in weeks late thanks to the number of mail-in ballots, both Valentine and Zellner said they expect the fall election to proceed without major glitches.
"We have a system in place" to make sure that eligible voters, and only eligible voters, will be able to vote, Valentine said.
In Erie County, voters will be able to vote in multiple ways. The Board of Elections will be mailing ballots to voters who request them as soon as next week, and voters can drop off those completed ballots at the Board of Elections at 134 W. Eagle St. in Buffalo or mail them.
"We're trying to tell folks to turn it around right as soon as they get it," said Zellner, who doubles as Erie County Democratic chairman. "In other words, if you get it, fill it out and put it right back in the mail."
Most of the mail-in ballots that were disqualified at the time of the June primaries did not include a signature, he said. 
So in the fall, voters should take care to fill out their ballot completely, put it inside the smaller of the two envelopes they receive from the Board of Elections, put the smaller envelope inside the larger envelope and then sign and date the outer envelope, Zellner said. 
Traditional polling places will be open on Election Day for those who choose to vote the old-fashioned way, but Zellner also mentioned other alternatives. People can simply drop off the ballot they received in the mail at any of the county's 314 polling places on Election Day.
In addition, early voting will take place between Oct. 24 and Nov. 1 at 37 sites across the county, which are listed at elections.erie.gov. People can drop off the ballots they received in the mail at any early voting site, or actually vote in person at any early voting site, even if it's not in the same community where they live.
Some Republicans on the online roundtable expressed concerns about increased voter fraud, given the huge numbers of people expected to vote by mail. Rep. Chris Jacobs, an Orchard Park Republican, said he's worried that the state's Green Light Law – which aims to allow undocumented immigrants to get driver's licenses – might allow some of them to register to vote.
"There are not sufficient checks and balances" to make sure that ineligible voters don't register, Jacobs said.
Jacobs seemed less concerned that the U.S. Postal Service – which has been beset by delivery delays – might have difficulty processing all those mail-in ballots. He said he recently met with local officials from the National Association of Letter Carriers.
"They stressed to me that they don't foresee any problem with being able to handle any level of capacity for the November election," Jacobs said.
But Rep. Brian Higgins, a Buffalo Democrat, isn't so sure. Higgins visited the Postal Service's William Street processing facility on Wednesday, and came away impressed with local postal workers but less than impressed with the agency's operations under Louis DeJoy, President Trump's hand-picked postmaster general.
Higgins said there's still no clarity on whether absentee ballots will be handled as First Class mail or bulk mail. In addition, he said the Postal Service should have an ongoing public relations campaign to educate voters about voting by mail and to encourage them to do so.
Be the first to know
Get local news delivered to your inbox!