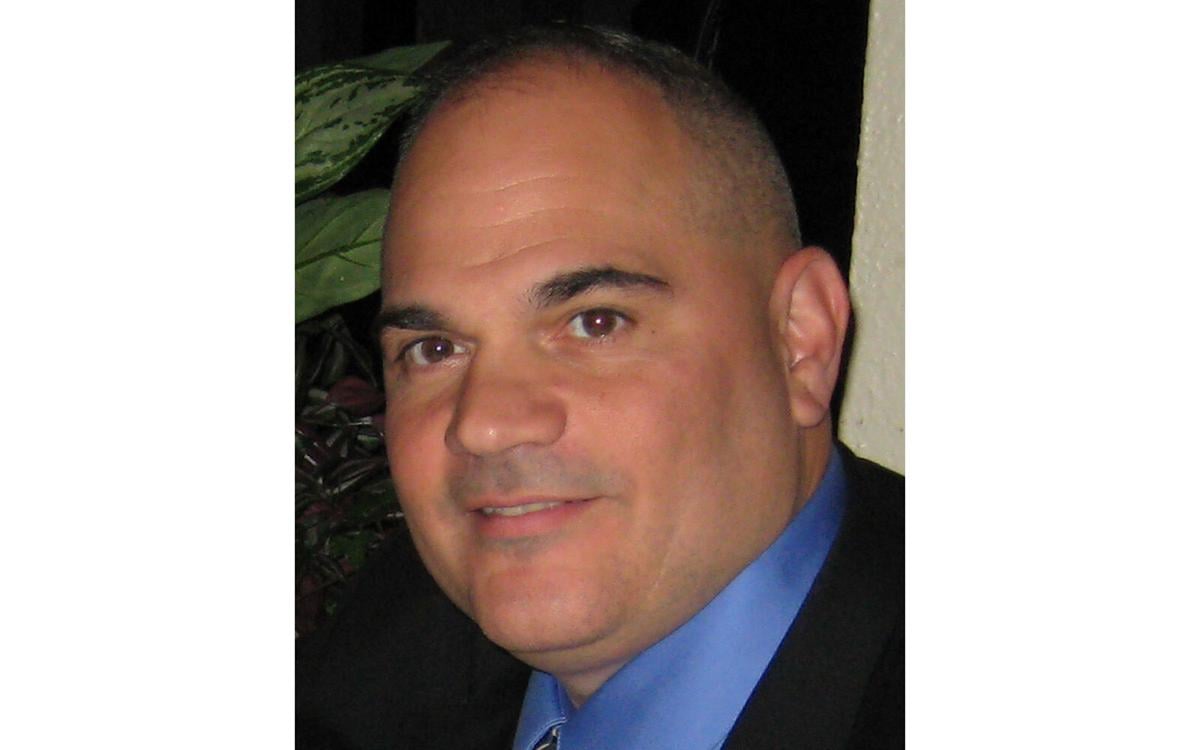 Amherst Detective Lt. Ted DiNoto launched his independent candidacy for Erie County sheriff Thursday by proposing a special response team to assist local departments dealing with spikes in crime.
And in a campaign featuring at least one candidate promising nonenforcement of the state's strict gun control measure known as the SAFE Act, DiNoto promised an "aggressive response" to illegal guns.
The sheriff's election – of all things – is fast becoming the marquee race of 2021.
"My pledge to the taxpayers of Erie County is to take guns out of the hands of criminals, not law-abiding citizens," he said during a news conference outside the Sheriff's Office. "As sheriff of Erie County, I will establish a Joint Enforcement Team, comprised of deputies and supervisors who will be assigned to assist local agencies in fighting spikes in crime in their jurisdictions."
DiNoto said the new squad would allow agencies with staffing limitations to benefit, without the commitment of assigning their own officers to long-term assignments. He cited the 2006 formation of the Bike Path Killer Task Force, on which he served, that resulted in the eventual arrest of Altemio Sanchez for a series of rapes and murders.
"I know firsthand the benefits of agencies working together towards a common goal of fighting targeted crime," he said. "Our J.E.T. will provide the same services to local agencies in need of support while they address serious matters within their jurisdiction."
In a routine review of county expenses, Comptroller Stefan I. Mychajliw Jr. said he is scrutinizing payments of $282,037 since 2015 to 716 Security and Investigations, partly owned by Republican candidate John C. Garcia.
DiNoto is expected to launch a well-organized and financed campaign on an independent party line called Public Service. He will compete in the November general election against the winners of a hotly contested Democratic primary featuring three candidates and equally competitive primary with two Republican candidates.
Like others in the race, DiNoto has previously said he would not enforce the 2013 law championed by Gov. Andrew M. Cuomo that restricts criminals and the mentally ill from buying guns, while banning some assault weapons. But on Thursday he addressed the gun issue with his own plan.
"When elected sheriff, I will immediately begin a statewide campaign to call on the governor and state legislators to amend the bail reform laws to mandate increased bail for illegal gun crimes and propose to move illegal possession of handguns from a C felony to a B felony offense," he said. "Criminals must understand that we are serious about reducing gun violence and it will start with harsher sentencing for criminals convicted of illegal gun crimes."