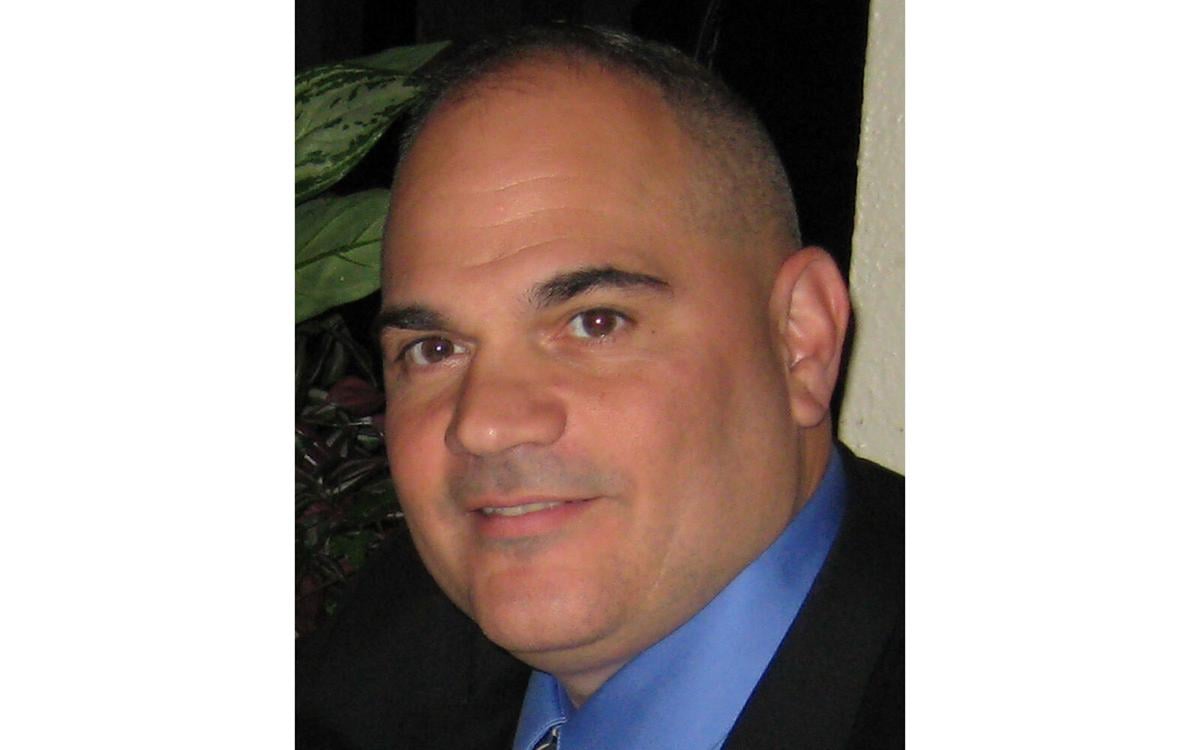 Ted DiNoto not only officially declares his candidacy for Erie County sheriff on Thursday, he also injects an entirely new dimension into the contest by running on an independent line.
A 30-year Amherst Police Department veteran and detective lieutenant commanding the Narcotics Squad, DiNoto told The Buffalo News on Wednesday that he will no longer pursue the GOP nomination to succeed retiring Republican Timothy B. Howard. Instead, he will launch his campaign on the "Public Service Over Politics" line in a contest assuming more and more unconventional overtones.
"My job is to survey the lay of the land and I can see that certain things have already been decided," he said. "I believe 100% that the Sheriff's Department, along with being the warden of corrections, is a law enforcement agency. To do it properly, there can't be politics."
As a result, he said he also will not seek the nomination of any other minor party and will emphasize "independence" on his own line.
"I believe they were intent on me falling into whatever mold they have," he said of the Erie County GOP. "If I have to be part of that agenda, I'm not going to fit into that box."
In a normal sheriff election, a third-party candidate running an independent campaign against the powerful Democratic and Republican organizations would face overwhelming odds. But 11 candidates have so far this year declared for the post or are exploring a run, often espousing political positions, and presenting myriad possibilities for split tickets and diffused votes.
As an Italian American from the county's largest suburb, combined with what he presents as credentials and experience, DiNoto believes he faces a unique opportunity in 2021.
"With what went on at the Capitol, I think Democrats and Republicans alike are just sick of the parties," he said. "They feel nobody is in it for them. So, now is the time."
Nevertheless, DiNoto appears to be including at least some of his own politics in his campaign by promising not to enforce the controversial SAFE Act gun control law. Like at least two GOP contenders – Steve Felano and Karen Healy-Case – DiNoto said he would not enforce the 2013 law championed by Gov. Andrew M. Cuomo that restricts criminals and the mentally ill from buying guns, while banning some assault weapons.
"As sheriff, I believe I am a guardian of the Constitution and will go along with the Constitution," he said. "I look at it as a restrictive law more than a public safety law."
DiNoto added he will enforce most other laws that he does not view as "restrictions."
Erie County Republican Chairman Karl J. Simmeth Jr. said he treated DiNoto the same as several other candidates seeking the GOP nod, even taking them all to lunch.
"I've given them all the same respect," he said, adding he understands DiNoto's view.
"If that's what he chooses to do, God bless him," he added. "But we have a process, we interview, and then pick the best candidate for the job."
Simmeth said his party's Executive Committee will interview sheriff candidates on Saturday and endorse on Feb. 13. But he also acknowledged that DiNoto is correctly reading the signs pointing to a possible free-for-all with several candidates on several lines.
"I agree 100%," he said. "I've talked to several individuals who take me down a couple of different rabbit holes and I can absolutely see that playing out."
DiNoto, meanwhile, now kicks off a campaign he believes will be sufficiently funded and staffed. He says he will emphasize credentials gained from holding a host of Amherst Police Department positions including in the patrol and traffic/accident divisions as well as the Detective Bureau. Over the last seven years, he has also taught every new police recruit in Erie County as a Police Academy instructor.
The Sheriff's Office gave a deputy a letter of reprimand in 2018 after he violated rules by leaving work early on four days and falsifying his timesheet. 
The new candidate also referred to a recent story in The Buffalo News detailing the disciplinary record of a sheriff's deputy convicted of insurance fraud, falsifying timesheets, and damaging department vehicles but who remained on the job.
"There will be zero tolerance when it comes to any employee who breaks the law," he said. "We are going to end the rampant mismanagement and the toxic culture, which perpetuates low morale and loss of trust and confidence from the community."