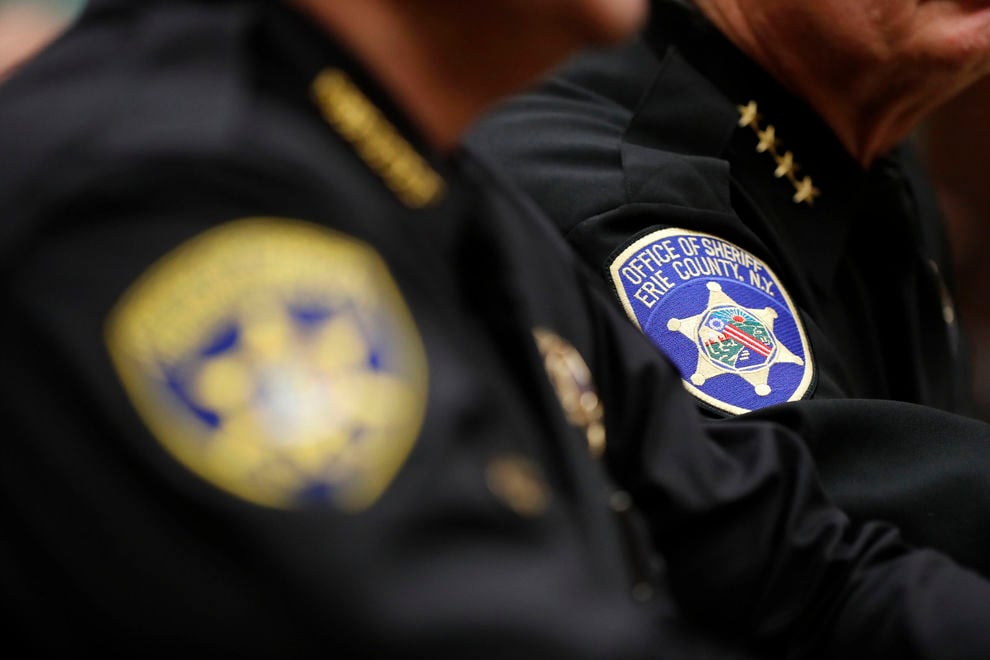 It's always seemed a good bet that Western New York's left-leaning Workers Family Party would back Democratic candidates each election.
But it's different this spring in the crowded and convoluted contest for Erie County sheriff.
Leaders of both parties are trading jabs at each after failing to agree on a sheriff candidate, leaving the Working Families line blank for the election in November and eliminating a place for those looking to vote elsewhere than the Democratic line.
It all stems from this week's move by Erie County Democrats to oppose designating petitions for sheriff filed at the Board of Elections for Joshua Goldfine, a Greene County attorney acting as a Working Families "placeholder" after the minor party temporarily passed on any of the Democratic contenders: Brian J. Gould, who's endorsed by Democratic leaders, as well as Kimberly L. Miller-Beaty or Myles L. Carter.
Working Families spokesman Dave Chudy explained earlier in the week that the minor party wished to make no choice in the Democratic field, especially after the confusion created by the withdrawal and then re-entrance of Miller-Beaty into the race.
"We don't want to be a spoiler," Chudy said then, explaining Working Families aimed to preserve its option of replacing Goldfine on the ballot with the eventual winner of the June Democratic primary, as well as attempting to avoid splitting votes against the eventual Republican opponent in November. He also said Gould "did not have the votes" among the Working Families Party executive committee, and the party offered only a placeholder because any other candidate would have weakened Gould on the Democratic line.
But on Monday the board rejected Goldfine's placeholder candidacy because his petitions lacked enough valid signatures, according to Democratic Elections Commissioner Jeremy J. Zellner, who is also county Democratic chairman.
"We at the Democratic Party are not going to run with the Working Families Party," Zellner said. "We designed, carried, filed and numbered their petitions ... but they didn't do anything.
"They were completely inept," he added, "and now their line is dead in the fall for sheriff." 
Gould on Tuesday issued a statement separating himself from Working Families and echoing the Democratic message. The endorsed Democrat and assistant chief of the Cheektowaga Police Department said his Working Families interviews established no sense of "trust."
"It was clear their vision and goals for law enforcement differ dramatically from mine," Gould said. "I was pressed on whether I would agree to cuts in spending for the Sheriff's department, and it was suggested that I not pursue arrests for certain low-level drug offenses.
"I will not pick and choose which laws to enforce, as my predecessor has and my opponents have vowed to do," he added.
Gould also said he is not interested in "defunding" the Sheriff's Office and that the Working Families selection process aimed to undermine the Democratic primary. He acknowledged the disadvantage of a single ballot position, but said he will soon establish an independent line for the November general election.