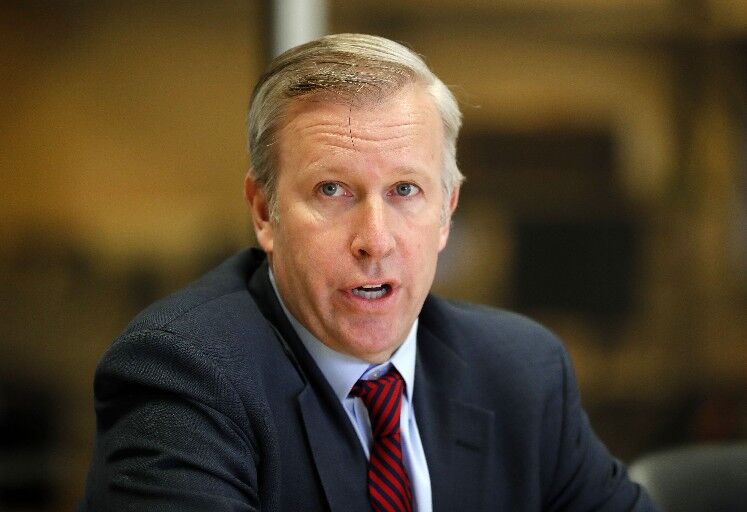 Since early 2020, New York's Conservative Party has rejected Republican Chris Jacobs as a congressional candidate whose views did not "fit" the deep red 27th District.
But all that changed Tuesday when the state's top minor party finally accepted Jacobs as its candidate for the Nov. 3 general election, ensuring a single opponent against Democratic challenger Nate McMurray.
The move follows Beth A. Parlato's withdrawal last week from the congressional race after initially gaining the Conservative nod for the general and then decisively losing the June 23 Republican primary to Jacobs.
Erie County Conservative Chairman Ralph C. Lorigo explained the change of heart resulted from a "fluid situation."
"At that time we were dealing with substantial criticism that I understand," he said, pointing to several Jacobs votes while a state senator. "They were not the most popular votes from the Conservative point of view, but you've got to get a budget passed.
"As a party, we felt it was the right thing to do at the time," he added. "But this is very acceptable because the voters chose him and it's really about them." 
But meanwhile, the prospect of split opposition against McMurray has haunted the Jacobs campaign and soured the normal friendly relations between Conservatives and the GOP, especially after he won the simultaneous special election on June 23 by only about five percentage points.
In addition, Parlato kept party leaders in suspense for weeks by refusing to indicate whether she would remain in the general election race on the Conservative line. But last week she used an obscure election law clause to leave the congressional race via a party nomination for State Supreme Court in Brooklyn (where she is given no chance of winning).
"We are pleased Republicans and Conservatives are united headed into the fall campaign," said Jacobs campaign spokesman Christian Chase.
Parlato did not return a request for comment.