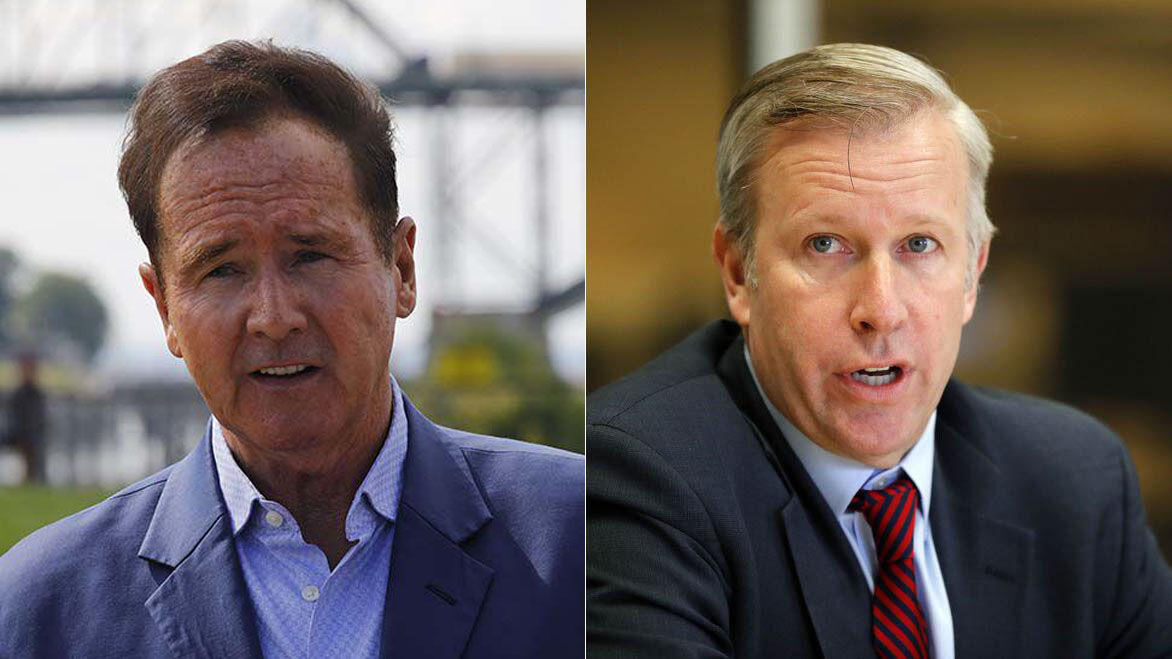 An effort to redraw New York's congressional map on a bipartisan basis has ended in deadlock, opening the possibility that Democrats controlling the State Legislature may eventually reapportion the state's districts based on the 2020 census.
Nevertheless, the maps tentatively drawn by negotiators from both parties released Monday by the state's Independent Redistricting Commission basically coincide for Western New York, which could preserve the traditional Southern Tier district and discount the "earmuff" concept previously carving up the Buffalo and Rochester regions.
The maps reduce the New York delegation to the House of Representatives from 27 to 26 based on the loss of population throughout upstate, down from a high of 45 during World War II. As a result, experts say the upstate districts averaging about 770,000 people grew geographically, while those in New York City (where population increased) contracted.
But nothing is certain as the process awaits action by the Democratic Legislature. 
"It's all totally up in the air," said Jeffrey M. Wice, adjunct professor and senior fellow at New York Law School's New York Census and Redistricting Institute after Monday's 5-5 vote on the new maps.
Wice explained the new maps will now be sent to the Legislature where they will be considered by the supermajorities in the Assembly and Senate. And because Republicans say Democrats essentially ended negotiations back on Dec. 22, the independent redistricting process approved in a 2014 amendment to the state constitution may still be controlled by legislators.
"The public has been very clear that the last thing they want is politicians drawing our lines," said Jack Martins, a commission vice chairman and former Republican senator from Long Island. "They want an open and transparent process."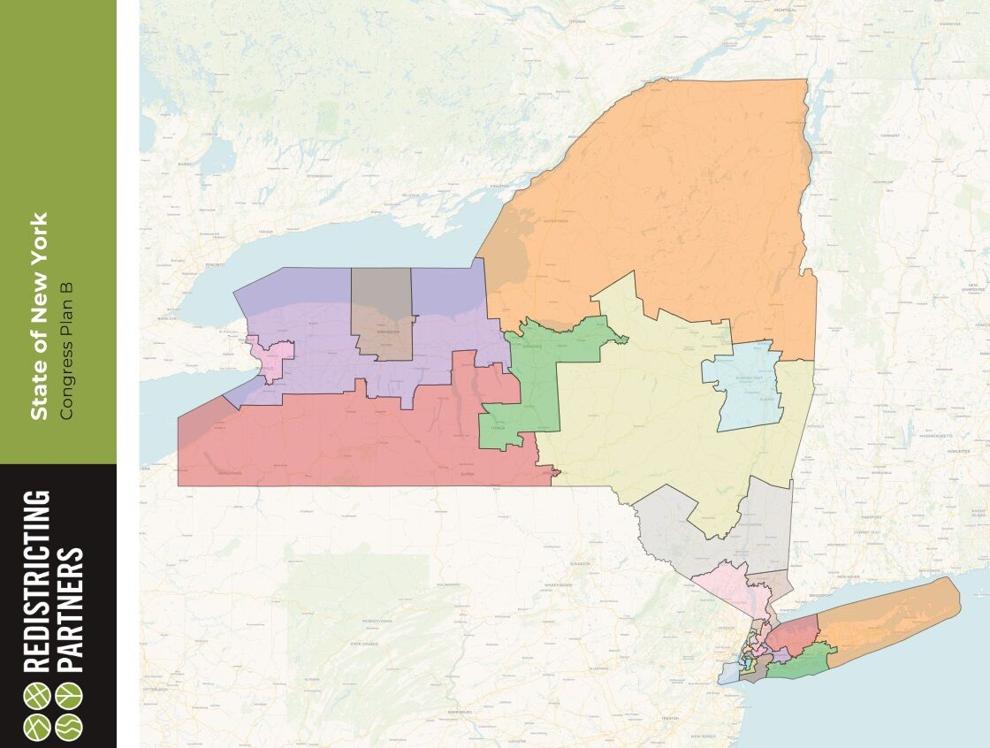 Chairman David Imamura, however, presented a different version of events from the Democratic perspective.
"While we have always hoped that the entire commission would be able to agree to a single set of plans, our constitutional mandate is to draw maps that best provide fair representation for the people of New York," he said. "We were determined to send to the Legislature maps that achieve this, even if our colleagues were not."
Still, it appears Democrats and Republicans may have reached at least initial consensus on lines for much of upstate. Earlier analyses predicted more of a north-south alignment of districts rather than the east-west configurations released Monday. And many believed the Southern Tier district would be absorbed into Buffalo and Rochester-based concentrations, especially after Rep. Tom Reed, R-Corning, announced more than a year ago that he would not run for re-election.
But as has been the case for decades, strong arguments were made from communities stretching from Jamestown to Binghamton for its preservation.
"The Southern Tier has always been a focus," Wice said. "Both maps retain the district from Lake Erie to Broome County."
"There was an importance put on maintaining those communities of interest along the Pennsylvania border and along the lakes," added Martins.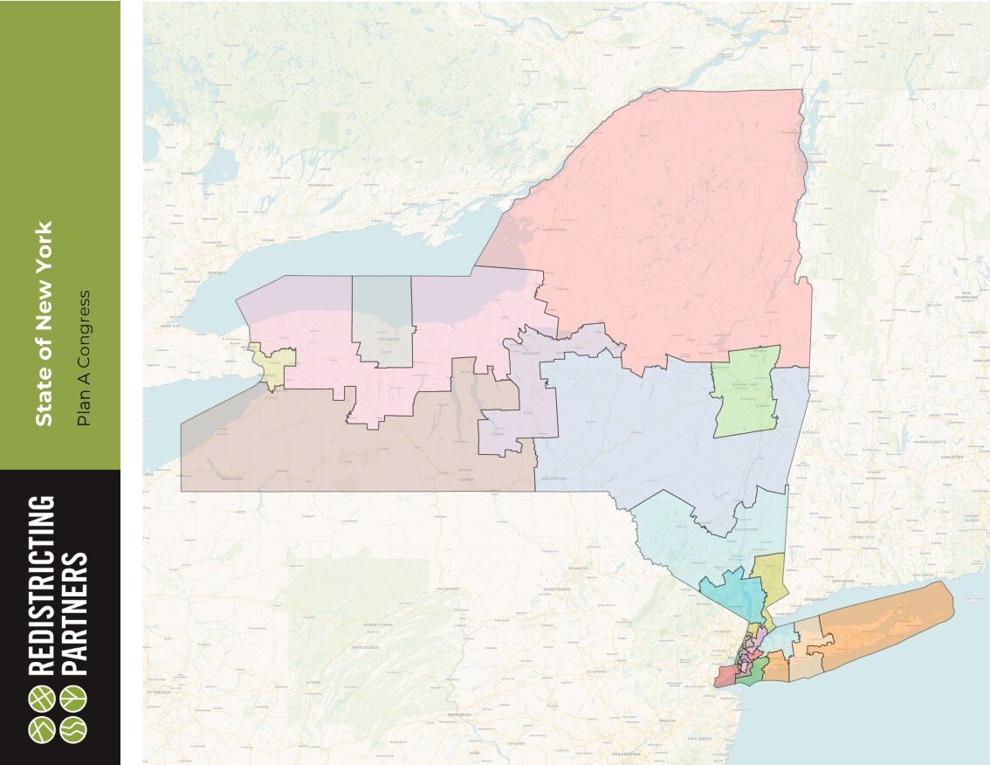 State Sen. George Borrello, R-Sunset Bay, has expressed interest in the Reed seat. And Joe Sempolinski, chairman of the Steuben County Republican Committee and former Reed staffer, said he will continue his explorations.
"It was not a shocking development that the Independent Redistricting Commission again broke down on partisan lines," Sempolinski said. "However, I believe we are likely far from this process being over."
For the moment, at least, mapmakers rejected the idea of linking the Buffalo and Rochester regions via a thin strip along Lake Ontario that resembled an "earmuff" and characterized the 2000s era district of the late Rep. Louise M. Slaughter, D-Fairport. The new map proposes a district centered in Rochester now represented by Rep. Joseph Morrelle, D-Irondequoit.
It also essentially preserves in a Buffalo-centric district the territory now represented by Rep. Brian Higgins, D-Buffalo. Rep. Chris Jacobs, R-Orchard Park, could run in either a new Southern Tier district or another new district stretching through the rural counties south of the Buffalo and Rochester areas.