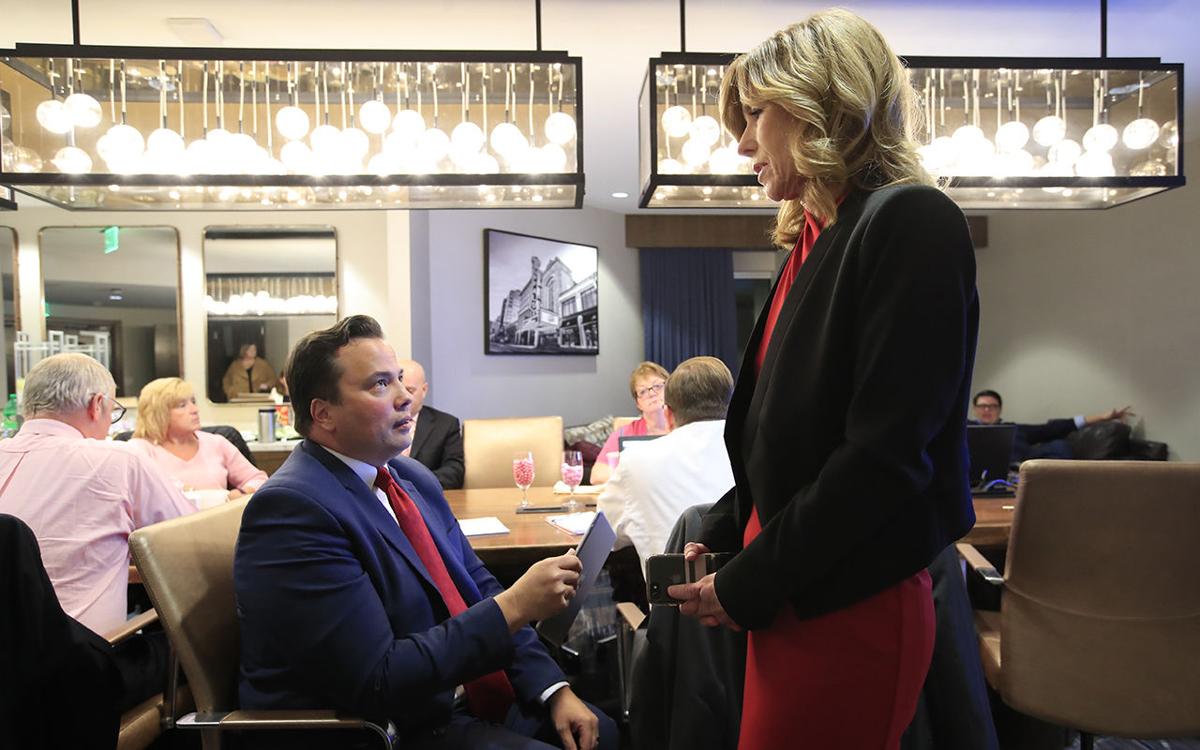 Erie County Comptroller Stefan Mychajliw lost his legal fight to pay one of his politically appointed staffers more than what the Personnel Department deemed she's allowed to earn. 
Mychajliw filed the lawsuit against County Executive Mark Poloncarz as a way to determine how much control Poloncarz has over the spending of independently elected county officials. The case centered on the pay of Lynne Dixon, a former county legislator who became the associate deputy comptroller for communications and community relations.
State Supreme Court Judge Joseph Glownia denied Mychajliw's court petition, agreeing with Poloncarz's lawyer that Mychajliw's effort to pay Dixon more would expand the authority of elected officials beyond what the law allows. 
"I am going to deny the petition in its entirety," Glownia said this week.
Mychajliw said he will continue his legal fight.
"From the very beginning of this legal process, we knew this case would result in an appeal," Mychajliw said in a statement. "I look forward to continuing my fight for the independence of this office."
After Dixon lost her bid last fall to unseat Poloncarz, a Democrat, the former Republican-endorsed county legislator accepted a county job from Mychajliw, a Republican and a longtime political nemesis of the county executive.
When Dixon became the associate deputy comptroller for communications and community relations, Personnel Commissioner Timothy R. Hogues initially approved her level of pay. But the Poloncarz administration later contended Dixon didn't deserve her $63,569 salary.
Not only did the county cut her pay, but Hogues demanded she refund the county more than $5,400 she received in "overpaid taxpayer funds" since January.
Mychajliw blamed Poloncarz and filed suit against him.
Mychajliw's lawyer, William F. Savino, said the decision to cut Dixon's salary violated the authority granted to the comptroller and the county legislature by the county charter.
Poloncarz's lawyer, Daniel Spitzer, argued Mychajliw's freedom to manage his own staff doesn't mean he can supersede existing county personnel policies and pay employees whatever he wants.
Mychajliw initially hired Dixon as secretary to his office at the start of the year, a job that paid $50,157. He proposed an office restructuring that would have raised her pay to roughly $90,000, but the County Legislature blocked that move. Mychajliw swiftly moved Dixon into an existing budgeted position that raised her salary to $63,569.
Mychajliw gave her credit for her 10-year tenure as a county legislator and placed her at a higher pay step for the job, step 5. At that time, Hogues spoke with officials in the Comptroller's Office and approved the salary.