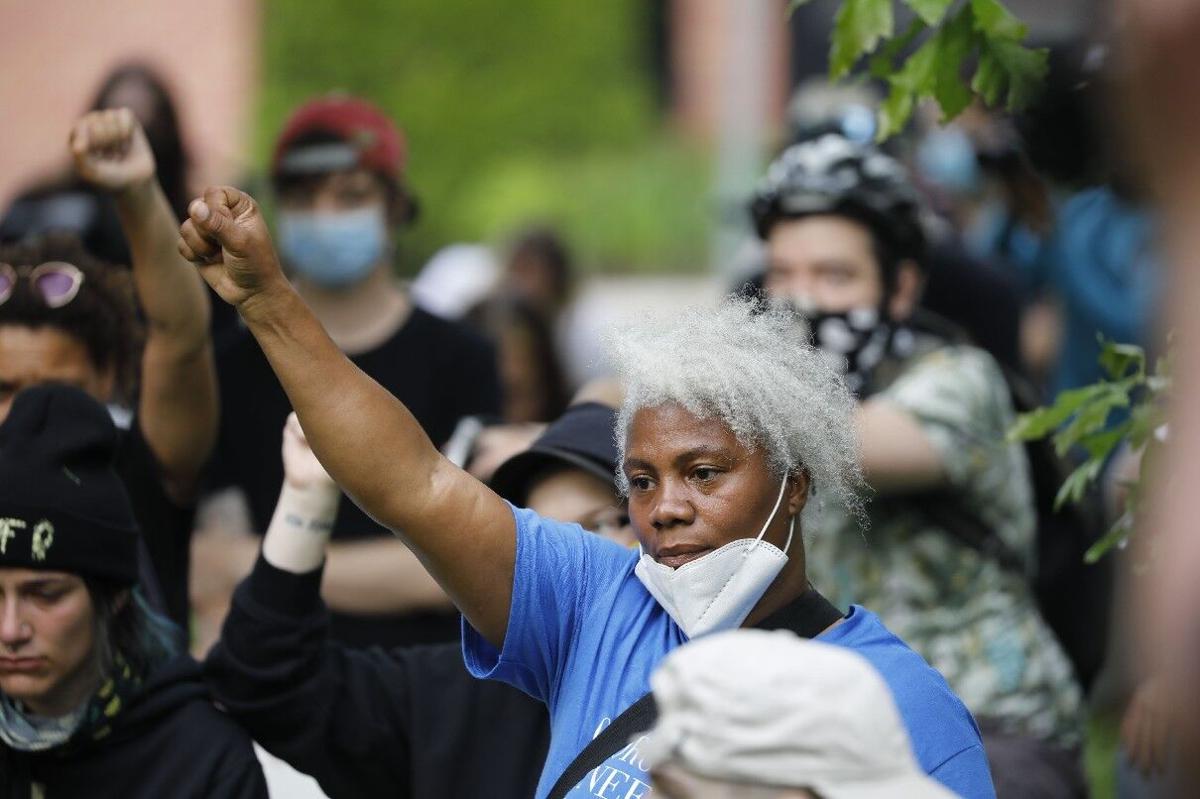 Momentum is growing among city lawmakers for an official "duty to intervene" law that would require Buffalo Police officers to intercede when they believe unreasonable force is being used against a civilian by another police officer.
"At least five (Council members) today have said they support a law of duty to intervene," Council President Darius G. Pridgen said during the Council's legislation committee Tuesday.
Pridgen directed Council staff to prepare a resolution by Friday that directs corporation counsel to draft a duty to intervene law.
Other Council members who voiced their support Tuesday of at least the concept of such a law included Niagara Council Member and Majority Leader David A. Rivera; University Council Member Rasheed N.C. Wyatt; Masten Council Member Ulysees O. Wingo Sr.; South Council Member Christopher P. Scanlon and North Council Member Joseph Golombek.
The nine-member Council will likely vote on an actual law in September because the legislative body goes on recess in the month of August, said Delaware Council Member Joel P. Feroleto, chairman of the legislation committee, who also voiced his support for a duty to intervene law.
The Buffalo Police Department has a duty to intervene policy – not a law – that went into effect last year, as part of the department's updated use of force policy with accreditation and updated guidelines from the state.
The department gained accreditation in June 2019 through a state program that sets uniform standards for law enforcement.
But in the wake of protests this year in Buffalo over the death of George Floyd while in the custody of Minneapolis police and over alleged police brutality and institutional racism in Buffalo, community members have asked that the policy be made into law.
Also during Tuesday's meeting, Cariol Holloman-Horne and her team outlined details of a draft law they are proposing called "Cariol's Law," which is basically a duty to intervene law.
Holloman-Horne, who says she was fired 14 years ago for stopping a fellow officer from using a chokehold on a handcuffed suspect, has emerged as a vocal advocate for police reform in the protests in Buffalo. She has been pushing for the city to pass "Cariol's Law," legislation that would require a police officer to intervene when another officer is using excessive force.
"There are a lot of good police officers. So I'm not anti-cop, I'm just ... anti police brutality," Holloman-Horne said during the meeting.
While many Council members use the term "Cariol's Law" when referring to the Council's possible legislation, the final name is a matter of votes on the Council, Pridgen said.
Other main points of "Cariol's Law" as outlined by Terry Watson, founder of Strategies for Justice, on behalf of Holloman-Horne, included establishing consequences and punishment for officers who fail to intervene; protecting any law enforcement professional who does intervene from being retaliated against, fired or reassigned; and restoring pension benefits for whistleblowers who were terminated within 20 years before a law is adopted.
In addition, any police officer who is terminated for violating the law will be entered into a state registry so the person cannot be hired by another police department, Watson said.
The registry would have to be passed by the state.