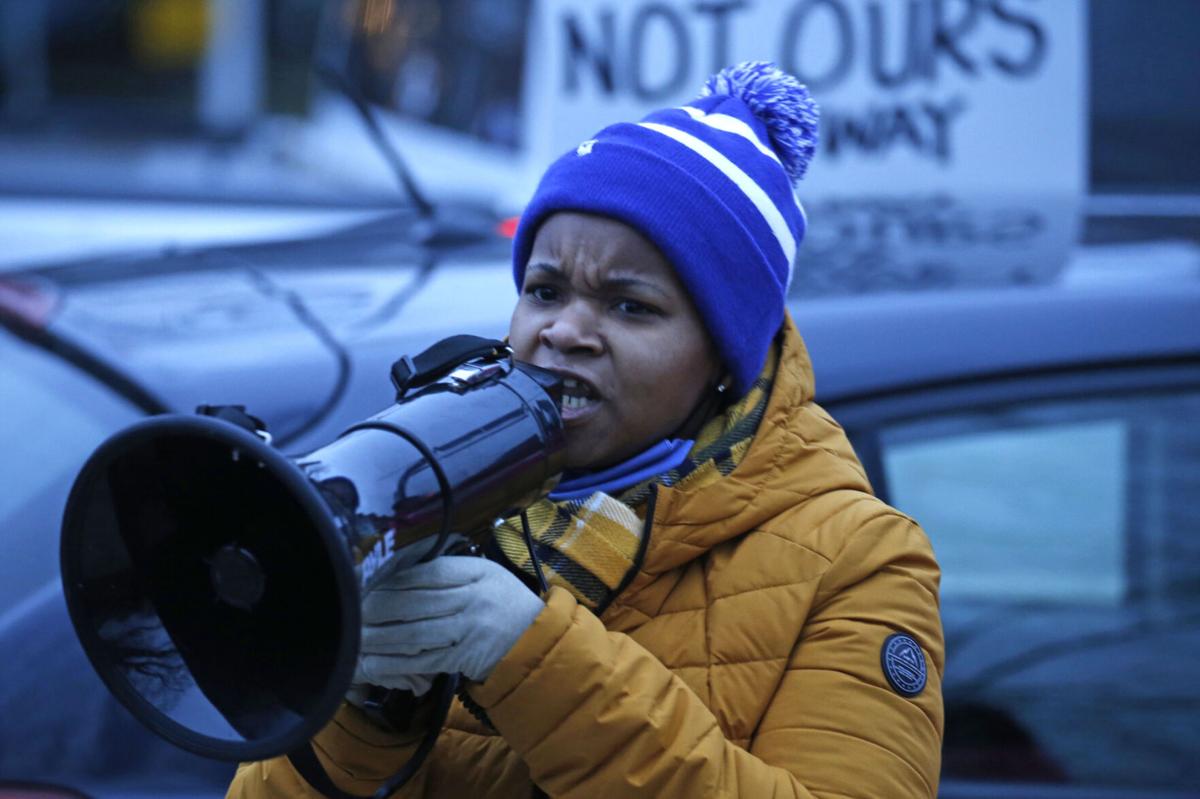 The Buffalo Teachers Federation has endorsed India Walton over incumbent Byron W. Brown in the Democratic primary for the mayor's seat, throwing the support of a large labor union behind Walton for the first time.
The union represents more than 3,800 teachers in the Buffalo Public Schools.
BTF President Philip Rumore said stagnant city funding for schools and the candidates' positions on charter schools were two key reasons behind the endorsement.
The city has not increased funding for Buffalo Public Schools in about four years, Rumore said.
During the candidates interviews with BTF leadership, Walton said she would introduce legislation in favor of creating a school funding plan similar to one in Rochester in which the city allocates a fixed percentage of its resources to the Board of Education every year, according to Rumore.
Brown, a four-term incumbent, did not indicate he would be in favor of such a plan, Rumore said.
"In Rochester they have a formula set up where there is a certain percentage of the resources that the city reserves – basically taxes – that the city receives and that gets forwarded automatically to the school district," Rumore said. "We've been trying to get something like that for years."
The candidates' position on charter schools was also a factor in the endorsement process.
Walton also told the union she would propose a moratorium on new charter schools, Rumore said.
A letter will be sent to all of BTF's current and retired teachers asking for support for Walton ahead of the June 22 Democratic primary.
"As a former nurse in Buffalo Public Schools, I know firsthand the challenges teachers and students alike are facing right now. There is no endorsement that means more to me than that of the public school teachers who do the work of educating young people in Buffalo," said Walton in a prepared statement.
Walton, who faces long odds against Brown, released her first campaign television ad Friday, and her campaign's first mailer began reaching Democratic voters in Buffalo on Saturday.
Walton also has been endorsed recently by Grassroots Law Project, Lead Locally, Her Bold Move and the WFP Justice Fund.
Brown, who has the endorsement of the Erie County Democratic Committee, also was endorsed by the Buffalo Building and Construction Trades Council and the Buffalo Central Labor Council, as well as the Western New York CWA Council and 11 other local unions.