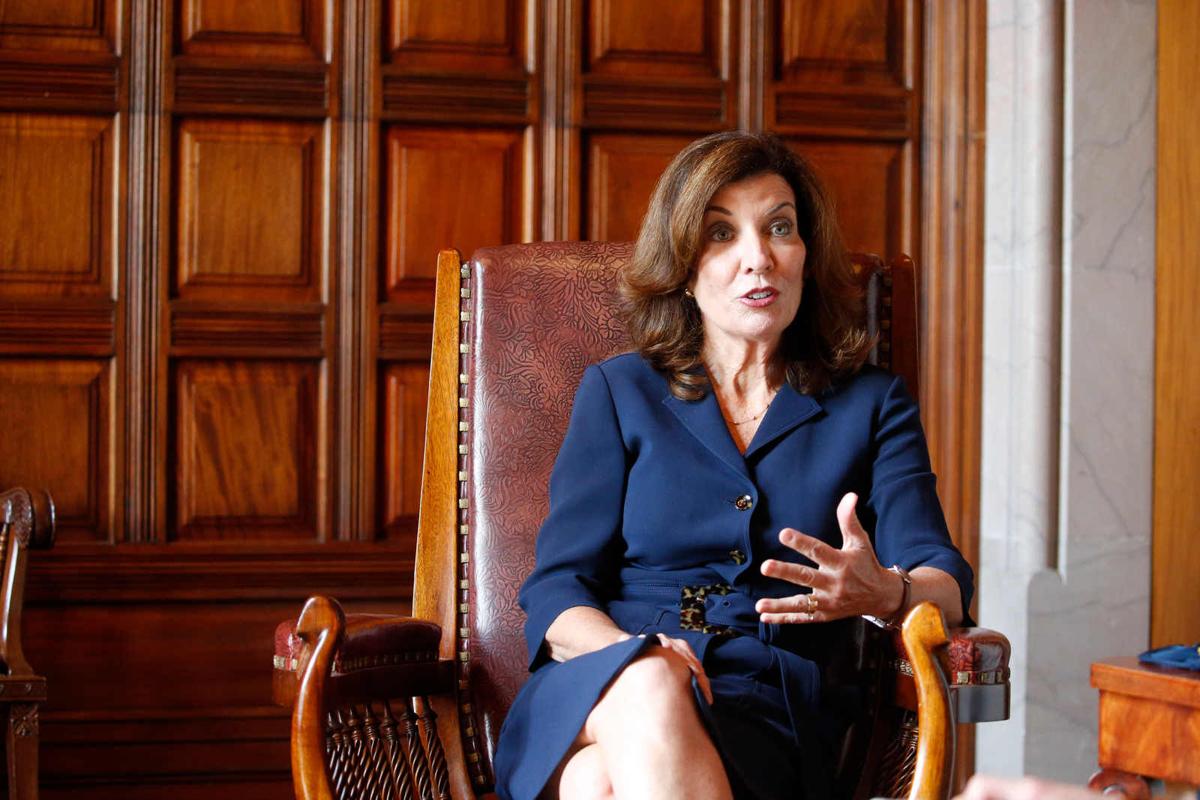 A Buffalo native and longtime aide to former Gov. Andrew M. Cuomo is refusing to give up his post on the Public Service Commission despite Gov. Kathy Hochul's request he resign.
John Maggiore, whose career as a state official dates to Cuomo's father, the late Gov. Mario M. Cuomo, said Friday that he intends to remain a commissioner of the agency,  which regulates and oversees the electric, gas, water and telecommunication industries in the state.
"I intend to serve my term and uphold my oath of office," he told The Buffalo News, declining any other comment.
The New York Post reported Thursday that Maggiore and John Howard, another veteran Cuomo aide whom the former governor had appointed PSC chairman, were resisting Hochul's demands for their resignation.
The new governor has emphasized her intention to remove those linked in any way to Attorney General Letitia James' report outlining the complaints of 11 women accusing Cuomo of sexual harassment. The charges, along with other problems dogging Cuomo for the past several months, forced his resignation Aug. 24. 
Maggiore, who left the Capitol's Executive Chamber on medical leave in October of 2020, last served as senior adviser to the governor. He is obliquely named in the James report as having been part of a conference call in which former Empire State Development official Lindsey Boylan accused Cuomo of unwanted attention and an invitation to "play strip poker" aboard a state airplane returning to Albany from Buffalo earlier that year. The James report quotes Maggiore as saying he never heard the governor use such an expression, and he was not linked to any wrongdoing.
Maggiore, who often advised Cuomo on Western New York matters and also served on the staffs of former Lt. Gov. Robert J. Duffy and former Assemblyman Sam Hoyt, was nominated by the former governor for the full-time PSC post in June and confirmed by the Senate. His salary is $170,000 per year, and he is reported to have participated in a Thursday session of the commission.
Howard, meanwhile, was appointed earlier this year to serve as the commission's chairman. Soon after becoming governor, Hochul replaced Howard as chairman with Rory Christian, a former utility executive. But reports indicate Howard, whose term expires in 2024, and Maggiore, whose term expires in 2027, are now resisting the new governor's requests.
State Sen. Kevin Parker, D-Brooklyn, chairman of the Senate Energy Committee, told the Post he believes the appointees have the right to continue in their posts through the duration of their terms.
Hochul's office did not respond to a request for comment.