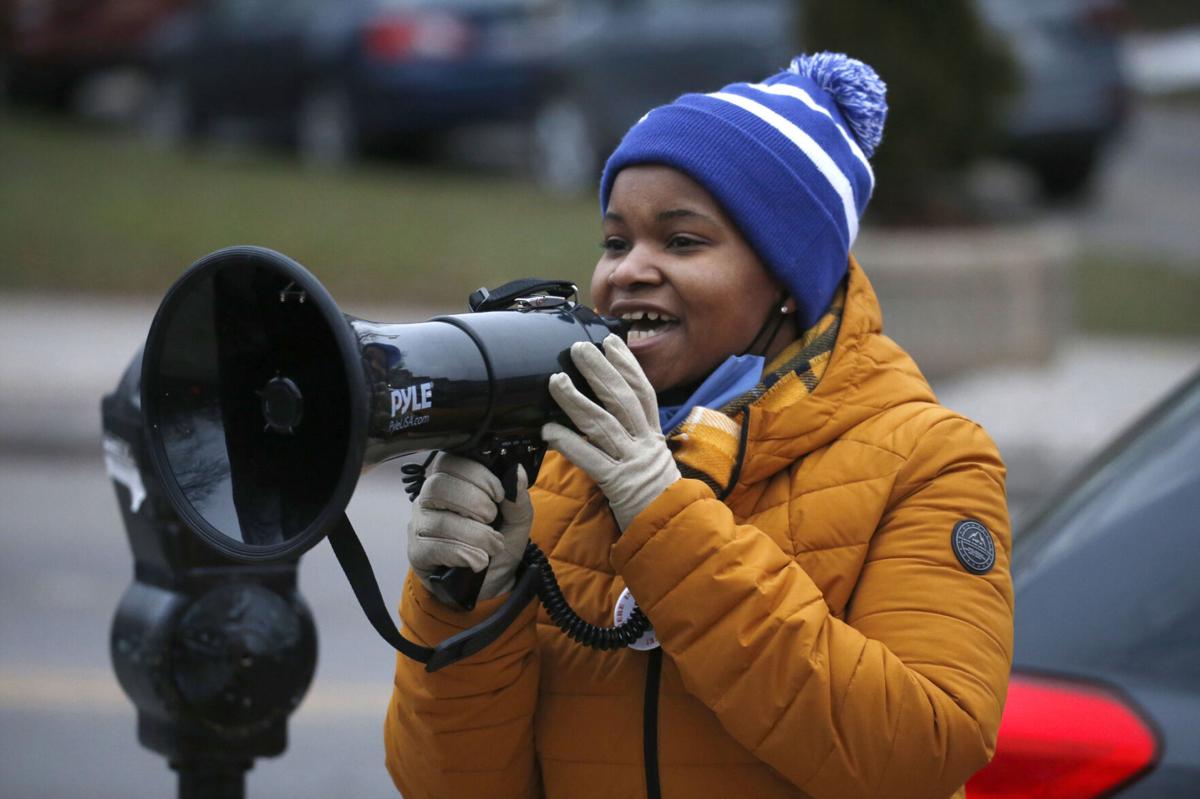 Erie County elections officials Thursday ruled activist India B. Walton ineligible to run on the Working Families Party line for mayor, raising the likelihood that Mayor Byron W. Brown will face no or only token opposition for a fifth term in the November general election.
Jeremy J. Zellner, Democratic commissioner of the Erie County Board of Elections and also county Democratic chairman, said Thursday that Walton remains on the ballot for the June Democratic primary, where she is expected to run an underdog effort against the four-term incumbent. But she failed to meet deadlines for accepting the Working Families nomination, he said, and cannot be certified.
"Really, there is nothing to rule on," Zellner said. "Prima facia, or on its face, the line is dead."
Zellner said he called Walton earlier in the week to guard against any miscommunication and that one of her supporters attempted to personally deliver her signed acceptance on Wednesday, but after the deadline.
Walton's campaign on Thursday indicated it had been led to believe all filing requirements were fulfilled, while the candidate said she continues to review possible legal recourse. She called the ballot qualification process "complex and arduous" for people who are not normally involved in politics.
"The reason I am running is to give every day people access to the process, but somehow this even slipped by the Working Families people," she said of those assisting her effort. "It speaks to why it's so difficult for people who are not politically entrenched."
Zellner said Walton's Democratic designating petitions appeared strong and expects that she will serve as Brown's main opponent in the June primary. Two other little known Democrats – Lecandice M. Durham and Scott J. Wilson Jr. – also filed petitions to challenge Brown. It is not known if they will survive objections to their petition signatures that are expected to be filed next week.
Working Families spokesman Dave Chudy acknowledged Thursday that Walton had not complied with all requirements for ballot qualification, but said her failure pointed to a "broader issue."
"You might call this sour grapes, but you have to realize that Jeremy is not only the Democratic elections commissioner but also the Democratic chair," Chudy said. "The Board of Elections has always been helpful in the past. She was never told she had to sign an acceptance. She should have known. But the board let her walk out. That's unfortunate."
Zellner countered that Walton was notified by mail of her acceptance obligations, and has always maintained that he can remain objective while holding both posts, and he faces only occasional criticism for his dual roles. He also said many inexperienced candidates like Walton are receiving bad advice.
"We go through this every year. Candidates need to be careful about who they use as 'professional help,' " he said. "Real professional help would have gotten India Walton on the Working Families line."