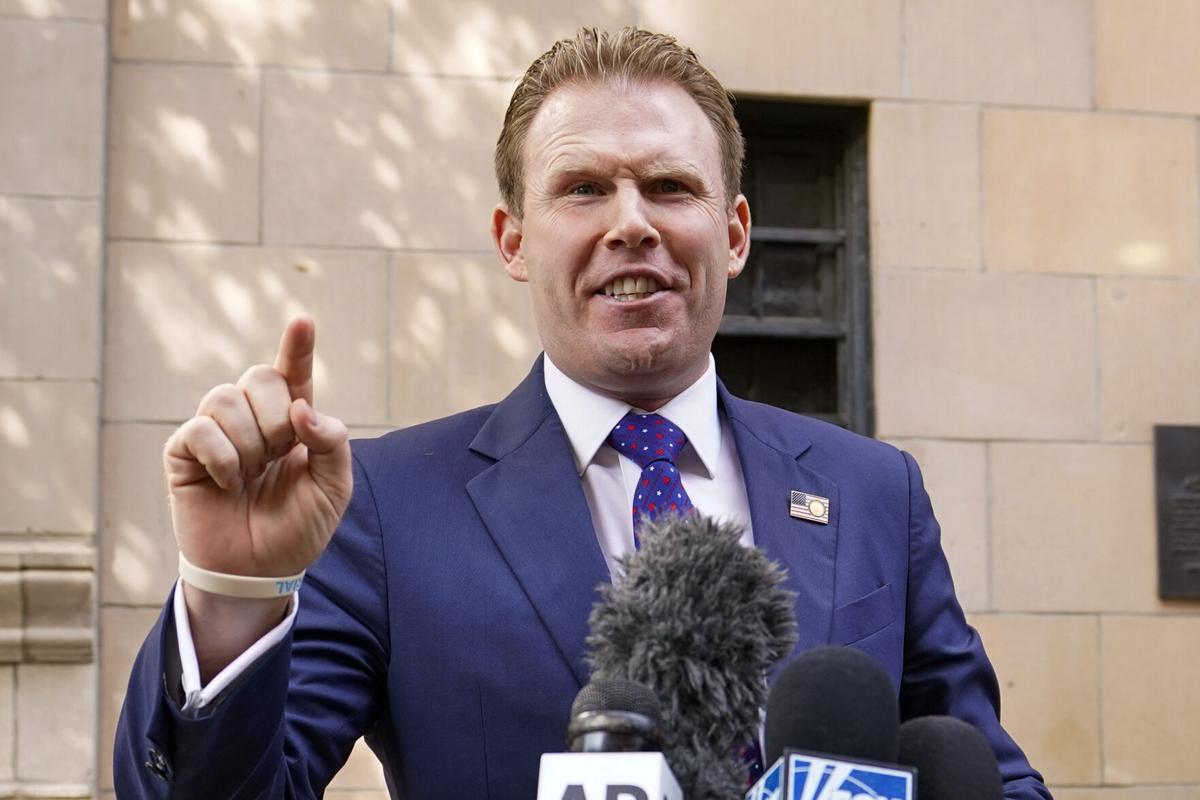 Andrew Giuliani acknowledges he is aiming high in his first attempt at elected office.
But just before he officially announced his Republican candidacy for governor Tuesday at Battery Park in Manhattan, the 35-year-old son of former New York Mayor Rudy Giuliani told The Buffalo News that no other intraparty rival can match the political knowledge he has gained from a lifetime in New York politics.
"I may be 'on page' young, but I think I have as much if not more experience ... than anyone else who has officially announced at this point," he said in a Monday afternoon phone interview. "I've seen from a very young age how to win very difficult races.
"There was a little kid learning through osmosis," he added of his father's time in City Hall, "and seeing the kind of reform we are going to bring to New York State."
Fresh from a stint in the White House Office of Public Liaison under former President Donald Trump (his father's pal and legal client), Giuliani is joining an increasingly crowded Republican field aiming at incumbent Gov. Andrew M. Cuomo or whomever Democrats nominate in 2022. Rep. Lee Zeldin of Suffolk County is already claiming a majority of Republican State Committee members to gain the party endorsement, but that didn't stop former Westchester County Executive Rob Astorino from joining the race last week.
Neither is it deterring Giuliani, who says party support will flow from the business community backing he expects to roll out in coming weeks.
"That's what a Gov. Giuliani would bring to Albany – he'll bring a business approach," he said.
"They alternately love New York and they hate seeing what's happened to New York," he said of potential investors in New York he hopes to attract to his effort.
A Duke University graduate and former professional golfer, Giuliani sidestepped questions about his commitment to a GOP primary against at least two other well-known and well-financed opponents, promising only "winning on Nov. 8, 2022." But he faces daunting odds even if he gains the Republican nomination in ultra-Democratic New York, where no Republican has won statewide since Gov. George E. Pataki in 2002. In addition, Zeldin appears to have locked up support from the influential Conservative Party – and no Republican has won statewide without the minor party line since 1974.
Like Zeldin and Astorino, Giuliani must also run as a Trump supporter in a state the former president lost by 23 percentage points just last November. But the new candidate will emphasize his role in helping to devise Trump pandemic programs like the Paycheck Protection Plan, CARES Act, and aid to the downstate Metropolitan Transportation Authority that he says saved thousands of jobs.
The younger Giuliani will also inevitably face questions about his father, who has been scorned by Trump opponents for defending the former president's baseless claims of rampant fraud in the 2020 election. And last month federal investigators raided Rudy Giuliani's Manhattan apartment and seized computers and other possessions as part of their probe into the former mayor's role on behalf of Ukrainian officials. But his son does not hesitate to praise his father's record and status in New York politics.
"Any time you're talking about the greatest prosecutor in the history of our country, any time you're talking about the greatest mayor in the history of our country, he is absolutely an asset," he said.
The new candidate said he expects to visit Erie and Niagara counties next week to begin building support for his campaign.