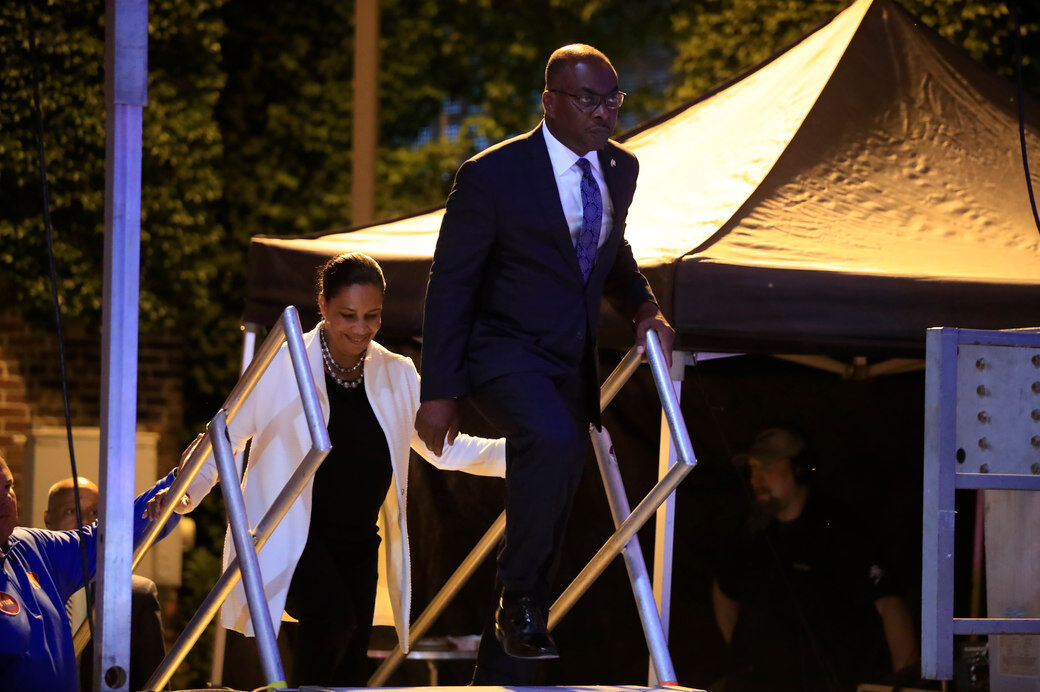 Five highlights of the Tuesday Democratic primary that appears to have elected India B. Walton as the next mayor of Buffalo:
• 21,469 Democrats voted in Tuesday's primary election. 11,132 voted for apparent winner Walton. That means the new mayor takes office in January as a result of 20% backing by the city's Democrats, and about 14% of the city's registered voters.
• It appears the only way four-term incumbent Democrat Byron W. Brown, over whom Walton has claimed victory, can compete in November is through a write-in campaign. He has not filed for any minor party line, and the deadline has passed for running on an established line like Republican.
• Republicans, a tiny band of only 14,553 voters in the City of Buffalo, opted not to field a candidate this year. They now miss out on a potential opportunity for one of their own to challenge a Democratic nominee who considers herself a socialist.
• Brown becomes the first incumbent to lose the mayor's office since Democrat Frank A. Sedita in 1961, who lost to Chester Kowal – the last Republican to occupy the big, mayoral office on City Hall's second floor.
• "Shelf life" – the term insiders use to describe the time politicians are deemed electable before they wear out their welcome, may have contributed to Brown's defeat on Tuesday. Barring a November victory via an uphill write-in campaign, Brown will not win an unprecedented fifth term as mayor of New York's second largest city. Only Brown and the late James D. Griffin have won four terms as mayor.