Buffalo Mayor Byron Brown said it long before anyone would believe it.
"For the first time since 1950, we are preparing for population growth in Buffalo," he said in his State of the City address in February 2015.
"Buffalo's population loss continues to slow down, and ultimately, by the next census period, we will see the city's first population growth since the 1950s," he told The Buffalo News three months later.
This summer, Brown's prediction came true. The U.S. Census Bureau reported that Buffalo's population grew 6.5% between 2010 and 2020 – its first such increase in 70 years, coming at a time when cities such as Pittsburgh, Cleveland, Milwaukee and Detroit continued to lose residents.
But is Brown responsible for the turnaround?
The answer could be key to voters choosing between Brown, a four-term incumbent who is waging a write-in campaign against India Walton, the democratic socialist who unexpectedly beat him in June's Democratic primary.
And the answer is complicated.
The arrival of thousands of refugees and other immigrants led to the population increase – and that movement took root even before Brown was first elected in 2005. What's more, people who began Buffalo's refugee resettlement boom, as well as members of the city's burgeoning Bengali community, say Brown did nothing to ignite the fast growth of Buffalo's immigrant population.
At the same time, they say he did nothing to impede it, and did plenty to help move it along.
Perhaps the most important question, though, is who will do better at keeping Buffalo's population growing – Brown or Walton?
Brown says, in essence: Why mess with success? Meanwhile, Walton says Buffalo can do even better.
Experts, meanwhile, say one thing is certain about Buffalo's sudden population increase.
"The change itself is real and important," said David Dyssegaard Kallick, director of the Immigration Research Initiative at the left-leaning Fiscal Policy Institute. "And once it's happening, it's important to build on the trend."
Buffalo had been shedding population for decades when the heads of the city's four refugee resettlement agents gathered in the early to mid-2000s to discuss what they could do about it. 
Several sources who were involved at the time said they agreed to ramp up their efforts and bring more refugees  – cast out of their home countries, but welcomed to the U.S. under a federal program – to Buffalo.
That strategy, linked to a decision by the George W. Bush administration to welcome more people from the long-troubled Southeast Asian nation of Burma, tripled the number of refugees coming to Buffalo to 664 in 2004, federal figures show. And that's the year before Brown won his first term as mayor.
Brown acknowledged in a 2015 Buffalo News interview that the growing refugee wave came as a surprise to him after he became mayor in 2006. The resettlement agencies brought the refugees to Buffalo "with very little to no communication with this government," Brown said in that interview.
Over time, though, it evolved into a pleasant surprise. Federal figures show that Buffalo's resettlement efforts brought in an average of 1,322 refugees every year between 2009 and 2016, and a total of 16,010 people between 2004 and 2020. The new arrivals, many of them Burmese and Somali, opened new businesses along Grant Street and bought up homes on the West Side and in the Black Rock and Riverside neighborhoods, creating new communities that attracted friends and family from elsewhere to move to Buffalo.
In his first years as mayor, Brown saw what was happening and quickly came to back it. Sources said he always signed letters of support when the agencies wanted to bring more refugees to town and made himself a presence at the growing number of refugee social events popping up around town.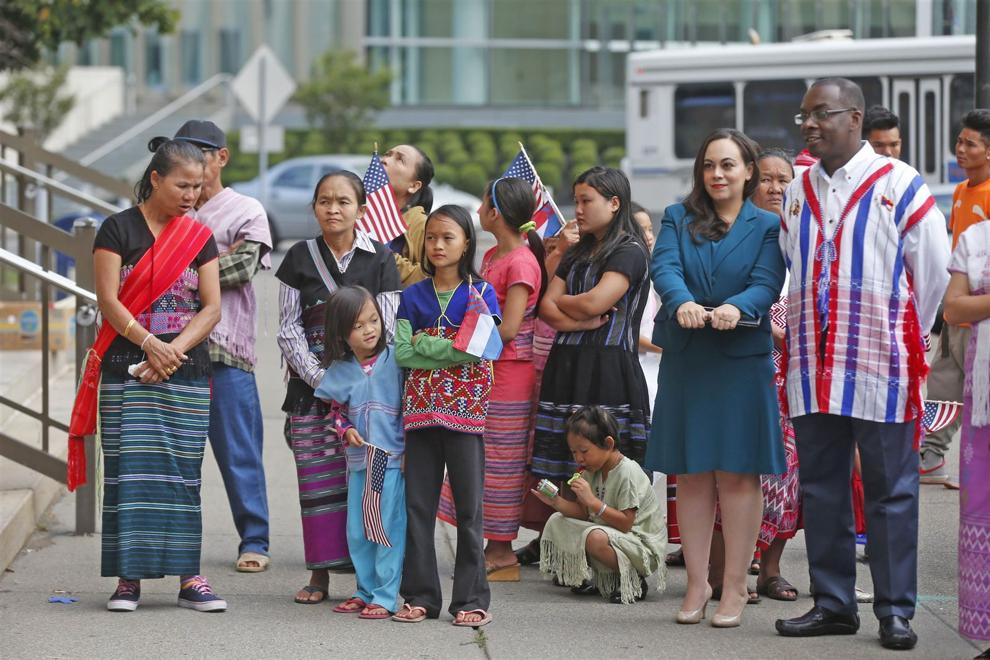 As the refugee wave continued to transform the city's West Side, a similar but somewhat different story played  out on the East Side. Attracted by the cheap and plentiful housing in the Broadway-Fillmore district and nearby neighborhoods, Bengalis from New York began migrating north about a decade ago. Now, community leaders like Atiqur Rahman estimate there are thousands of them.
Asked if any politician did anything to encourage the influx of people with roots in Bangladesh, Rahman said: "No, I don't see that. It's mostly people like me and some other people."
The efforts of the city's refugee resettlement agencies, along with those of immigrant community leaders who for years touted Buffalo as an affordable and welcoming destination, paid off, boosting the city's population to 278,349 people from 261,275 in 2010.
To hear Brown tell it, it's no coincidence that that increase occurred under his watch.
"I'm creating a welcoming environment and providing a lot of services to those communities and attended just about all of their events that they have – and they have many, many, many events," Brown said in an interview last week. 
Brown touts his creation of an Office of New Americans in 2015 as proof that his administration welcomes the newcomers who prompted the city's growth. That office strives to connect refugees and other immigrants with city services as well as employers. 
"That was very helpful," said Steven Sanyu, a longtime leader of the city's Burmese refugee community and a Brown supporter.
In addition, the mayor noted that his administration has brought new Americans into the police and fire departments and made the city more livable by demolishing 8,000 derelict structures while keeping tax rates low.
"We're cleaning up the landscape, making neighborhoods more attractive, making communities safer, and newcomers are able to see that," Brown said.
Brown's supporters in Buffalo's immigrant communities echo those sentiments – while expressing some fears about the changes that might come with a Walton administration. 
Mohammed Osman, a Bengali businessman who recently helped organize a fundraiser for Brown, said he remembers the East Side he moved to in 2012 being filled with crack houses and prostitutes. But now, he said, most of the neighborhood's derelict properties have been demolished and despite a recent uptick in crime, the city feels dramatically safer.
"Who did that? Mayor Brown and his administration," said Osman, who's wary of Walton's promise to cut the police budget.
"It's a bad idea that will make the city worse than before," he said. "We need more police. If you cut the police, maybe we will go back to the way it was in 2012."
Given his support for the mayor, Osman is helping teach Bengali newcomers who are citizens how to "write down Byron Brown" for the mayor's write-in effort – and there are a lot of newcomers. The census showed that the number of Buffalonians of Asian descent increased by 12,000 during the decade, while the number of people of Hispanic origin rose by 8,000.
"If anybody's going to be attracting population, that's the population you're going to attract: Latinos and Asians and immigrants," said William H. Frey, senior fellow at the Brookings Institution's Metropolitan Policy Program. "It looks like Buffalo has done a good job of doing that, and other places haven't yet."
Attracting those groups is key because nationwide, the white population continues to shrink, said Frey, who noted that mayoral leadership can play an important role in reigniting growth in any city.
"Mayors can't turn it around overnight, but they can make initiatives and make services available to people and make the quality of life better," Frey said.
As much attention as Brown has paid to welcoming the city's newcomers, Walton promises to do even more.
"It's not as if the mayor has done anything especially promotive or friendly to immigrants, refugees, migrants and asylum-seekers, but he's not gotten in the way," Walton said in an interview last week. "And if we have a mayor who is pro-immigration, who is willing to work with our existing community-based organizations and also use the resources of our municipal government and make sure that people are resettled and feel safe and valued, it's going to go a long way to further increase the population of the City of Buffalo."
Making Buffalo a "sanctuary city" that openly welcomes undocumented immigrants – a move Brown opposes – would make Buffalo seem even more welcoming, Walton said. So would dramatically improving city language services, Walton said, echoing a longtime concern of Buffalo's refugee communities: that they find it difficult to even communicate with city agencies such as the police department.
What's more, under Brown, police are too often unresponsive to refugees, said Myo Thant, one of the first of the Burmese newcomers to settle in Buffalo and a Walton supporter.
"When we call the police, they don't come right away," he said. "We wait for two or three hours. So it doesn't matter you want to increase or you want to decrease the police if that's the case now."
Myo Thant said he's so frustrated by that situation that he's reached a conclusion.
"We need new leadership," he said. "We need a new leader."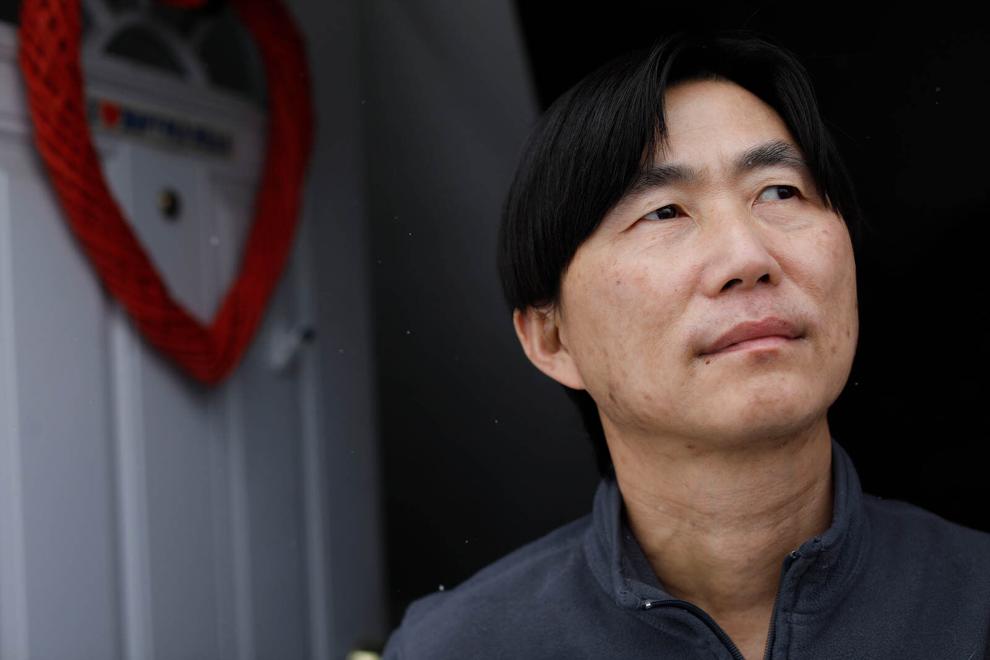 Walton promises to be exactly that – one that works harder to make newcomers find their place in Buffalo.
"A lot of folks that are coming in from other countries are highly skilled," she said. "I don't think enough of that has been done at city level and I don't think enough has been done at the state level to make sure that folks are getting into fields that they were experts in their native country, like teaching."
Walton's fresh ideas appeal to voters such as Kabir Podder, a Bengali immigrant who moved to Buffalo nine years ago.
"Byron Brown has been mayor a long time," he said. "We need a change."
Whether you think that or not, one thing is certain. Buffalo's refugee and immigrant boom has left it in a very different place than cities it long considered its peers. While Buffalo was growing, Pittsburgh shrunk by nearly 1% in the past decade. Milwaukee shrunk 3% and Cleveland shrunk 6%, while Detroit's population fell by a tenth.
"The reasons are the extremely high cost of living and cost of housing, and also a decline in job opportunities," said Michael Goff, president and CEO of the Northeast-Midwest Institute.
But can Buffalo's upward population trend continue? It may well depend on how the next mayor, be it Brown or Walton, performs.
Terming mayoral leadership "very important," Goff said: "Population growth occurs when a city has an attractive environment to live in, when city services are good, if crime is declining, if there's economic opportunity and activity."
And all of those factors depend in part on who's mayor, he added.