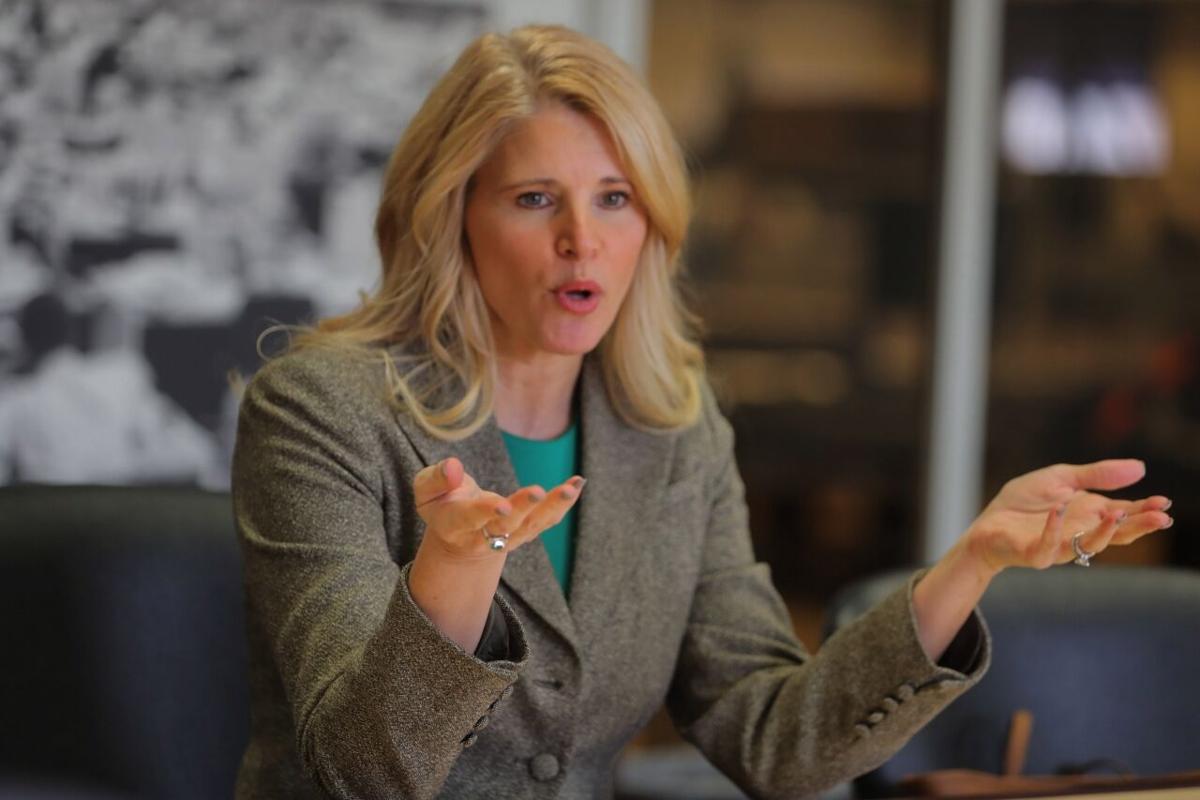 GOP leaders say they imposed one requirement on candidates interviewing for the 27th Congressional District seat back in January: refrain from attacks on fellow Republicans.
Now those same chairmen from the district's eight counties accuse Beth A. Parlato, the family law attorney competing in the June 23rd Republican primary, of breaking her promise with "nasty, negative" mailings and television ads aimed at Christopher L. Jacobs, the Orchard Park state senator and endorsed candidate.
In an unusual letter to a candidate who has qualified for the ballot, the party leaders say Parlato's jabs at Jacobs could threaten his efforts to win a special election against Democrat Nate McMurray – which occurs simultaneously with the three-candidate primary on June 23rd. The special election fills the unexpired term of former Rep. Chris Collins, who resigned in September after pleading guilty to insider trading.
"We respectfully ask that you keep your commitment to run a positive campaign that avoids dividing the vote and potentially costing the Republican Party a member of Congress in the special election," the leaders told Parlato.  "Please suspend your negative campaign and promote your own candidacy rather than viciously attacking others."
The letter is signed by all eight leaders of the district's Republican committees, who chose Jacobs over Parlato and others, including Stefan I. Mychajliw Jr., the Erie County comptroller who also is in the race.
In recent weeks, Parlato has aimed her efforts at Jacobs in mailings and on TV, depicting him as a scrawny weakling lifting tiny weights. It labels him a "weak, career politician" and a RINO (Republican In Name Only).
Her new TV ad, meanwhile, shows a sniveling Internal Revenue Service "official" apparently delighting over Jacobs' potential election to Congress.
"She's like President Trump – a tax cutter," the IRS character says of Parlato. "Chris Jacobs is just like us – a tax lover."
Parlato, a former Darien town justice, has in recent days objected to any "negative" characterization of her ads. She calls them "contrast" ads.
Parlato has also cast herself as an outsider throughout her effort, reveling in competing against the party's endorsed candidate and "the old boys' network."
Parlato fired off her own letter to the county leaders on Wednesday, repeating her "RINO" accusation because "his voting record speaks for itself." She reiterated her accusations that Jacobs has voted in the state Senate for a host of liberal bills, and for "giving Gov. (Andrew M.) Cuomo dictatorial powers amidst this Covid-19 crisis."
She also said her commitment to avoid attacks on other Republicans was based on a special election originally scheduled for April 28, but postponed by the governor until June 23rd because of the Covid-19 crisis.
"I gave my word that I would start campaigning April 29, 2020, the day after the special election," she said in her letter. "It is out of my control that the Governor postponed the special election to the same day as the primary."
She also told The Buffalo News on Wednesday that she is questioning Jacobs' voting record and not attacking his character.
"That's not who I am. There's not a nasty bone in my body," she said. "I'm just trying to bring out his voting record because they're trying to hide it."
But Ontario County Republican Chairwoman Trisha Turner, speaking for the leaders' group, said Wednesday she is "deeply offended" by the Parlato efforts and insists they represent a broken promise. She said Parlato's "contrast" label is "not true" and that the ads "are beyond contrast."
"You pay people a lot of money to create that kind of negative imagery," Turner said, adding that attacks against a fellow Republican competing against McMurray at the same time as the primary are inappropriate.
Turner also noted Parlato's earlier criticism of Robert G. Ortt, the North Tonawanda state senator who dropped out of the race after losing the party nod to Jacobs and whom Turner originally supported. She noted that Parlato had highlighted Ortt's 2017 indictment by a special grand jury over no show jobs and other alleged political corruption in Niagara County.
Turner noted that an Albany County judge eventually dismissed the charges, but that Parlato still emphasized the situation three years later.
"This now is the continuation of a destructive behavior pattern for her own self-promotion," the chairwoman said, adding that Parlato's efforts make it "seem like she's working with Nate McMurray."