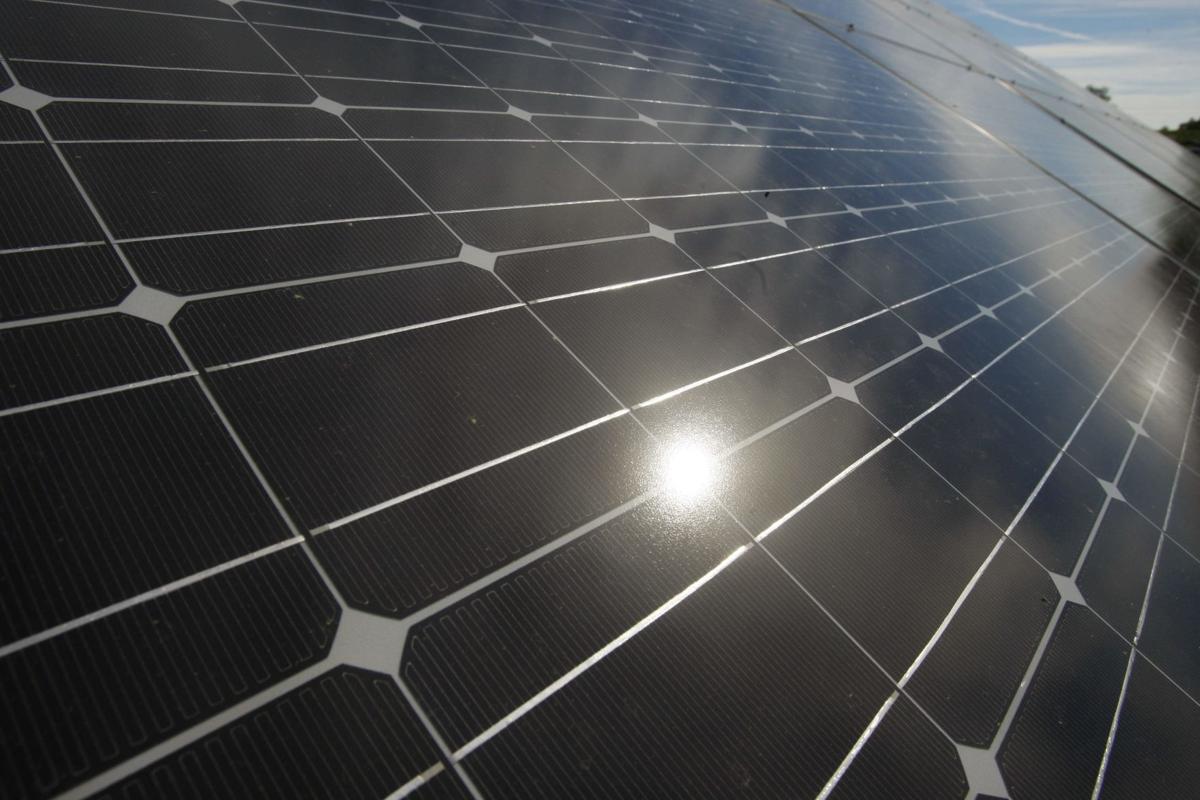 A new law that gives state officials a strong say in property tax assessments for large-scale green energy projects was blasted by Republican state legislators Thursday.
The law, passed as part of the state budget package, empowers the state Department of Taxation and Finance and the New York State Energy Research and Development Authority to decide how much such projects are worth by using what the law calls a "discounted cash flow approach."
Those assessment figures would be used unless a town and a developer made a deal for payments in lieu of taxes.
At a news conference in Somerset, Senate Minority Leader Robert G. Ortt, R-North Tonawanda, and Assemblyman Michael J. Norris, R-Lockport, said the law presents more evidence that the administration of Gov. Andrew M. Cuomo wants to promote green energy at the expense of local governments' authority.
"It really undermines and guts their right to determine not only what projects they want but how they're taxed," Ortt said. "I think it's unconstitutional, and I hope it will be challenged in the courts."
New law gives New York State more authority than ever over approvals for large-scale wind and solar energy projects, and some officials and residents are expressing alarm about loss of local control.
Norris said the tax law, combined with the state law that guarantees approval of a green energy project a year after the application is completed if the state hasn't taken other action by then, "are chipping away at our local control and our autonomy, and it's giving the power to the downstate-driven progressives."
In late March, Anne Reynolds, a spokeswoman for a group of green energy companies, told The Buffalo News that the companies sought the law because local assessors would have a hard time setting valuations on wind and solar projects because of a lack of comparable properties.
She said there is no guarantee that the state agencies will issue low valuations.
Ortt scoffed at that claim.
"These projects don't work absent tax breaks," he said.
The state associations of assessors, counties and towns all oppose the bill.
Ortt said the energy companies wouldn't have sought the law if it didn't benefit them.
"The language of the law refers to a discounted rate," said Cambria Supervisor Wright H. Ellis, who is fighting a proposed 900-acre solar project in his town and neighboring Pendleton.
"We have about 10 years to hold back the worst impacts of climate change," said Ellen Banks, conservation chair of the Sierra Club's Atlantic Chapter. "Small-scale renewable energy won't do it. The math has been done and we need some large-scale projects that are not harmful and very beneficial to the public."