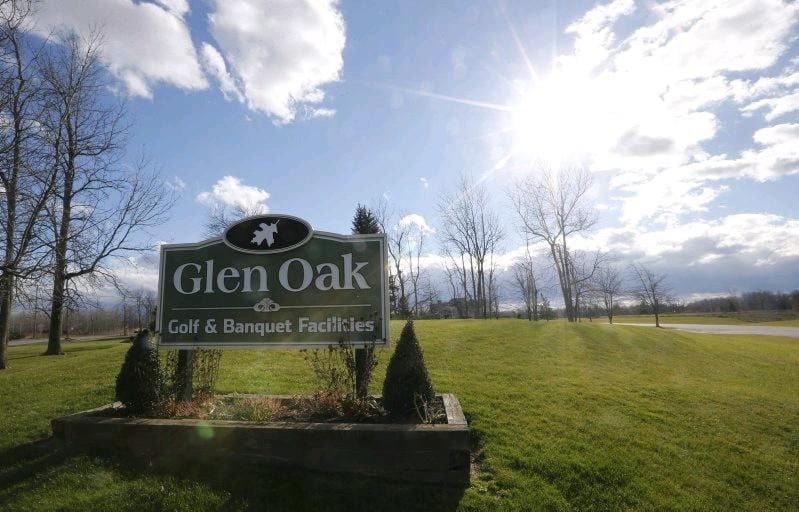 Glen Oak Golf Course in East Amherst has been sold to a team led by the former head golf professional at Transit Valley Country Club.
Tim Fries leads the limited liability company that purchased the golf club at 711 Smith Road for $2.78 million in a transaction that closed Friday, according to a deed filed with the Erie County Clerk's Office.
Fries said that he and his partners plan to expand the programs available at the golf course to make it an integral part of the community.
"At Glen Oak Golf Club our mission is to provide the best golfing, dining, and social experience possible for all of our customers," Fries said in an email to The Buffalo News.
He said he plans to work with Brian Mietus, a chef at Bacchus Restaurant, and to pursue partnerships with local golf associations.
Fries said he spent about 10 months working on his plans for the course and negotiating the purchase with the course's ownership.
Fries' FITC Golf Developments Inc. purchased the property from Golf & Country Clubs Inc., headed by Richard Meath.
Fries' group got a good deal for the property, at least compared to what the Town of Amherst considered paying for Glen Oak several years ago.
Former Supervisor Barry A. Weinstein in 2015 called for the town to buy Glen Oak for $4.6 million as part of a complicated land swap that would have seen the town sell off part of its Audubon Golf Course and use leftover money from that sale to buy the former Westwood Country Club. Glen Oak's owners previously had approached the town about purchasing the course.
Weinstein scuttled the proposal in spring 2016 after running into opposition to his plan and after the town faced a $4 million judgment in a lawsuit filed by a developer.
Fries is arguably the best player among the area's non-touring club pros. Last July, Fries won the Western New York PGA professional championship for the seventh time.
Fries recently wrapped up a four-year term serving as one of 14 district representatives on the PGA of America's board of directors.
Glen Oak is considered one of the top public golf courses in Western New York. It opened as the Ransom Oaks Golf Course in 1969.
It was designed by Robert Trent Jones Sr., the most prolific designer of golf courses in this country. Jones has received high marks for taking a completely flat piece of property in East Amherst and creating an interesting and challenging course layout.