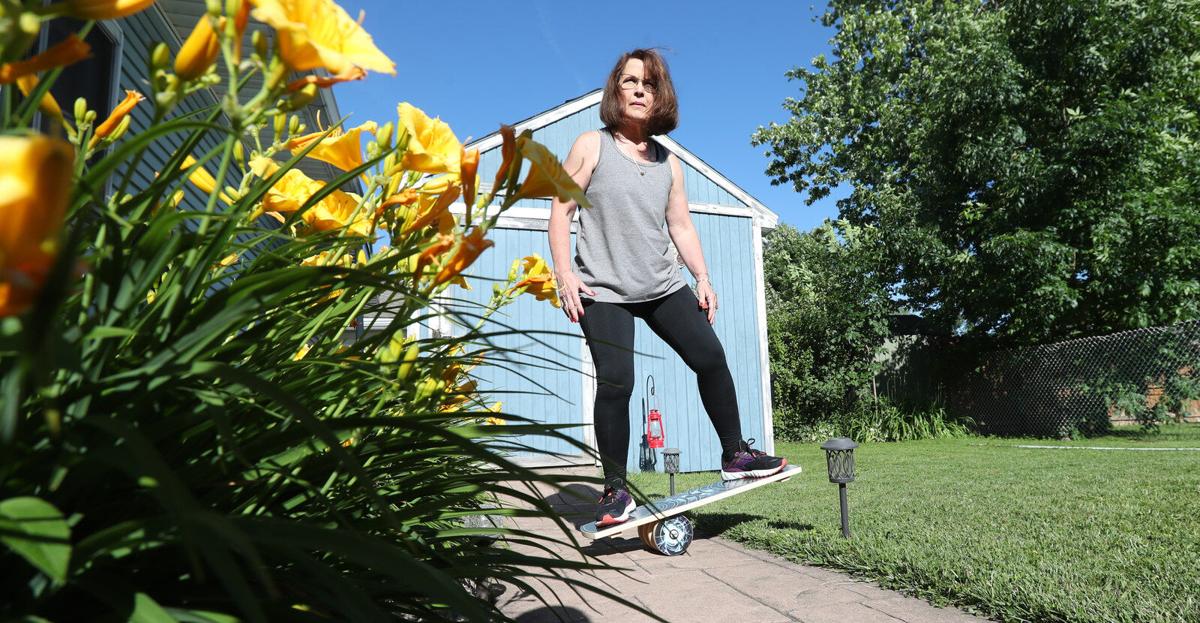 Jill Anthon cringed a lot on her birthday last August, and not because she had no choice but to turn 60 during a pandemic.
"I couldn't walk," she said. "My hip was killing me."
Anthon chose to get cortisone injections to dull the pain, which came back in force last fall, just as the U.S. entered a new wave of Covid-19 cases that turned out to be the worst the pandemic dished out in Western New York and much of the rest of the country.
"I didn't even want to do the basement steps because the more steps, the more it would hurt," said Anthon, a human resources specialist who lives in Lancaster. "It keeps you very limited when you're in pain like that."
Desperate and reasonably confident she could navigate hip replacement surgery as an outpatient, she chose to go through with the procedure on Jan. 7, despite the pandemic. She since has reclaimed her active lifestyle and recommends anyone else having second thoughts at this point do the same.
The good news is that the fear of contracting Covid-19 no longer remains a stumbling block for those who need to visit a medical office, surgery center or hospital.
Still, challenges remain. You may have to wait longer for a scheduled appointment or procedure – and will need to mask up and follow other virus-prevention protocols.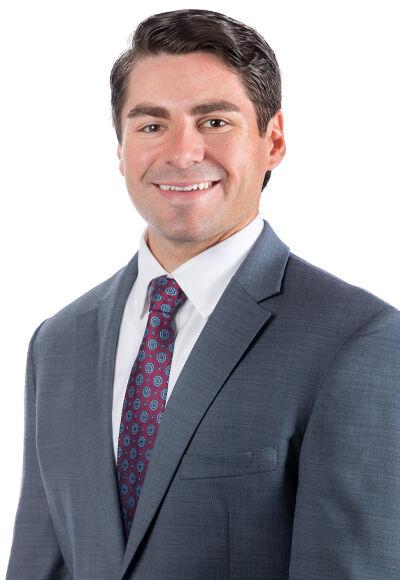 "I haven't had a patient ask me if they're going to get Covid in the hospital in a long time, whereas in the late fall, early winter, that was every visit," said Dr. Daniel Vargo, the orthopedic surgeon who performed Anthon's left hip replacement. "The Covid vaccine has been a game changer … but not much has changed inside the medical corridor. When you come into a health care facility, the last thing you want to have to do is worry about your safety."
New York Gov. Andrew M. Cuomo ordered nonemergency surgeries postponed from mid-March into May last year throughout the state. Most procedures have remained available except for a few weeks late last year, though patient hesitancy tamped down numbers until Covid-19 vaccination rates grew substantially several weeks ago.
Slightly more than 70% of adults in Erie County and 65% in Niagara County have been fully vaccinated, though those numbers fall between 45% and 59% in outlying regional counties.
A Johns Hopkins survey published earlier this year in JAMA Network Open found that 60% of U.S. adults who needed an elective surgery from March through mid-July last year skipped it, as did nearly half of those with mental health appointments and 58% who needed preventive care.
Iyer, Vargo and others recommend the following to those who look to brush back health challenges they let fester during the last 18 months.
If you are overdue for an annual physical exam, dental checkup, or health screening, schedule it now. Same goes for addressing shortness of breath, aches and pains, and troubling symptoms that may suggest a larger health challenge.
As it is, it may take up to twice as long for many providers to see you.
Mark Wolbert, vice president of business development for Excelsior Orthopaedic & Sports Medicine – where Vargo sees patients – said the practice used to schedule surgeries about two months out. Most of the 30 physicians in the practice have largely caught up with the backlog of patients who waited for surgery during darker pandemic days, he said, but it likely will take an extra month for most of those who look to move forward now because the number of scheduled June and July procedures have exceeded pre-Covid levels. 
Iyer, chief of cardiovascular medicine in the University at Buffalo Jacobs School of Medicine and Biomedical Sciences, said those in his specialty continue to push procedures out an extra week or two for patients who can wait to make room for those with more pressing complications.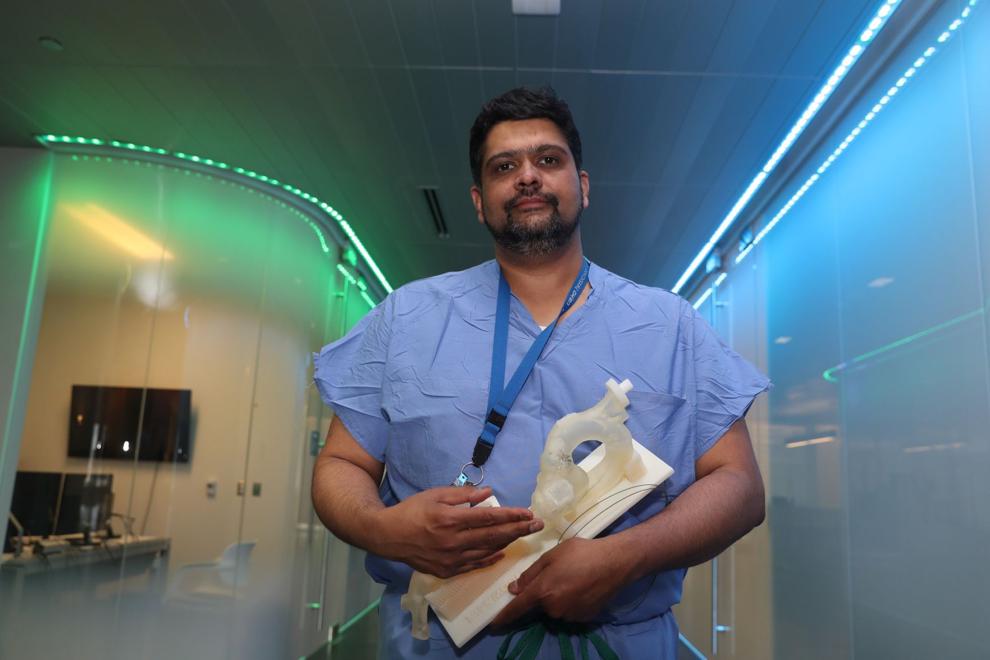 Health care providers will continue to tilt toward patient safety as the pandemic remains a threat for a still-significant number of patients who have not been infected with the coronavirus, are unvaccinated, or have autoimmune conditions that limit vaccine effectiveness.
"We've tried to make things as normal as we can," Vargo said, "but at the same time, we're still utilizing the most caution. We don't want any of our patients to show up without Covid and leave with it."
Preoperative testing included a Covid-19 test that had to come back negative. Her husband, Chris, dropped her off at Kenmore Mercy Hospital for outpatient surgery but couldn't stay. He picked her up several hours later when she was ready to go home. Anthon had to pass a temperature check and answer a Covid symptom questionnaire before admission.
Despite the precautions, "everything was very seamless," she said.
Fully vaccinated patients with proof now can forgo Covid testing as a condition for surgery – and a fully vaccinated spouse or caregiver will find it easier to stay in a waiting room or visit with loved ones recovering from procedures in hospitals. Regardless of vaccine status, patients, staff and visitors are required to mask up, in most cases pass a temperature check, and answer Covid-related questions.
Excelsior on Wednesday dropped its temperature check requirement for those who visit their offices to see staff or have outpatient procedures in Buffalo Surgery Center at its Amherst headquarters. It continues to limit visitor access unless a family member or caregiver needs to help a patient with physical or mental challenges. Otherwise, physicians use phone or online conferencing to share post-surgical information with a patient's loved ones and allow them to participate in follow-up visits.
It remains important to check with your health provider for their protocols before visiting the office.
More has changed in clinical settings than just what patients see.
"Being a medical facility, cleaning has always been a top priority," Wolbert said. Since the pandemic started, he said, Excelsior has enhanced disinfecting protocols, cleans high-touch areas more often and adjusted its heating and air conditioning systems, bringing in and circulating more air from outdoors and using more powerful air filters.
"We've had great adoption of vaccines for all staff as well," Wolbert said. "We've had no Covid-positive staff in well over a month and a half."
Unvaccinated patients have become a rarity among those who need procedures at Gates Vascular and Buffalo General that include heart, vascular and neurological screenings, stents to open blood vessels, and valve and aneurysm repair. These patients tend to be older and have more than one medical condition.
"Most of them have gotten the vaccine either on their own accord or with encouragement from their primary care practice," said Iyer, who handles about 5% of the roughly 200 procedures a day. "I've probably seen one person this week who's truly unvaccinated."
Vargo – a Southtowns native who started seeing patients in Excelsior in mid-September – understands the impact of the pandemic from both sides of the patient-doctor equation. His son, Daniel Jr., was born Oct. 1 and spent a week in the neonatal intensive care unit at John R. Oishei Children's Hospital.
"It's very weird when you go into a hospital and everyone has masks on," the doctor said. "Once you're on the patient side so to speak, it feels a lot more stressful for sure."
Iyer predicted many of the virus-prevention protocols will remain in place through at least this year as concerns over virus variants persist, along with vaccine hesitancy and opposition among 30% or so of Americans.
"What happens in the fall, whether we see an upsurge in cases or even a small uptick, I think will dictate what we do," he said. "In the short term, when it comes to masking, I don't see that changing at all."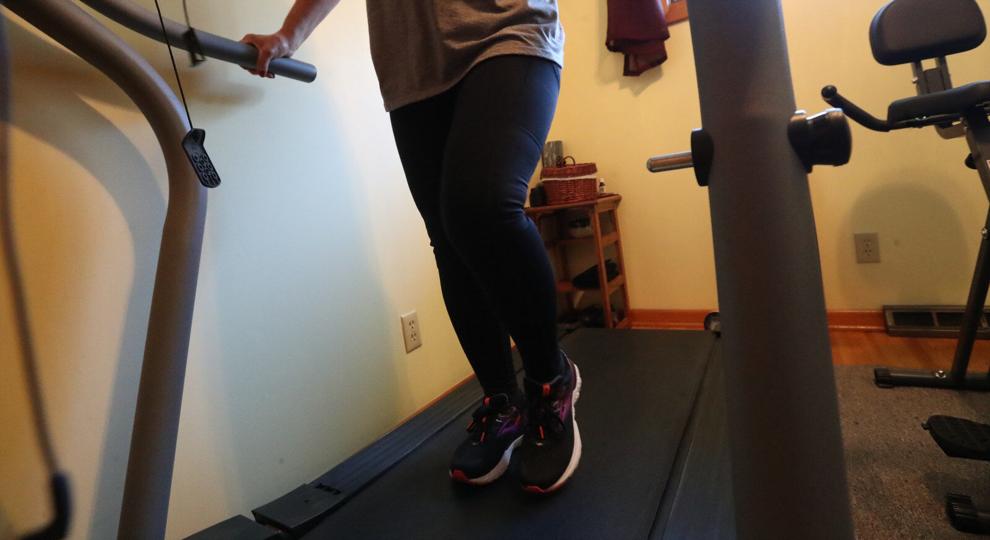 Any health care visit can provide insight.
"You might come and see me for hip pain or knee pain, but my biggest concern is your overall health and well-being," Vargo said. "Pretty much all doctors are going to share that sentiment."
Regular exercise, healthy eating, sound sleep and mental clarity – the cornerstones of good health – became greater challenges for most during the pandemic. Nutrition counselors and physical therapists at Excelsior who help patients prepare for surgery and lead rehab afterward have been busier than ever in recent weeks, Wolbert said.
"Things that you need for your routine health aren't going away," Iyer said, and can lead to worse outcomes should you contract Covid-19 or other conditions.
Anthon gets it. She continued to eat right before hip surgery, and afterward went back to regular exercise that includes cardio and strength training in her basement and time walking and gardening outdoors.
"The first few weeks, you feel a little tired but three months in you're feeling like, 'OK, now I really do have my life back,'" she said. "I've lost weight and there's not so much stress. I don't have all that pain. It's a liberating feeling."