Children's books are serious business.
They come in all sizes and shapes, from small primers to large pop-ups, and involve the nation's leading publishers and talented writers, illustrators and graphic designers.   
But mostly they're fun, instructive and educational.
Books for kids have been around for hundreds of years, and some of the rarest and most beloved can be found in the Central Library's exhibition, "B is for Book: Children's Stories Through the Centuries."
The exhibit is on the second floor. Look for Harold and his purple crayon to get there.
"This exhibit celebrates children's books, which are important to people of every age," said Amy Pickard, the library's rare book curator. "A lot of adults are indulging in the exhibit's nostalgia, and I think it's probably a good time for that.
"We were also coming off of a World War I exhibit and we wanted something that was a little brighter."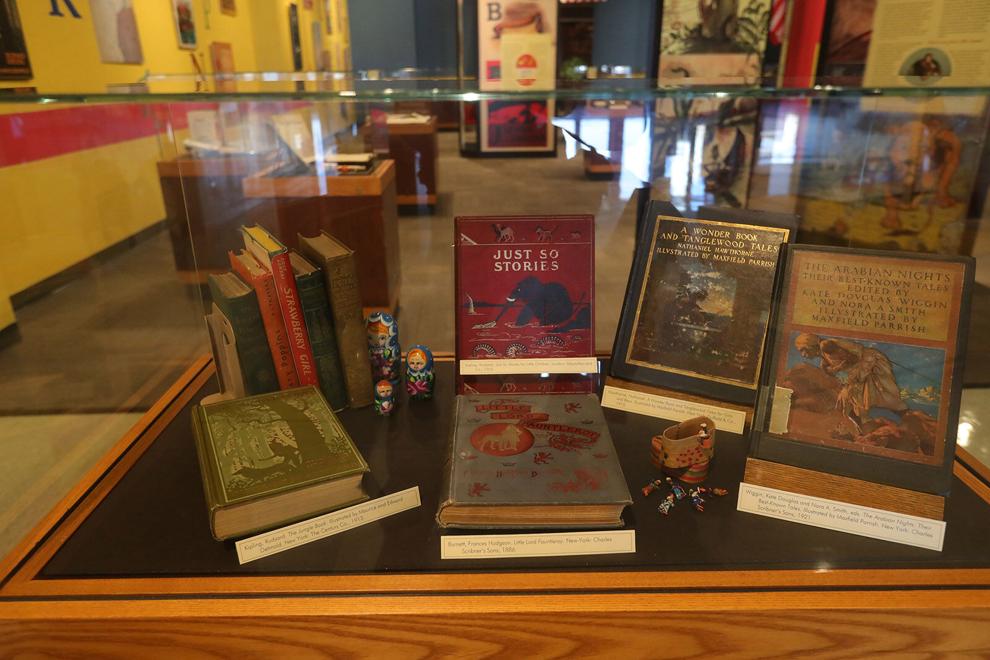 The exhibition was curated by Pickard, Meg Cheman, who manages the library's special collections department, and Charles Alaimo, the rare book and map librarian. They received help from graphic artists Dawn Stanton and Darlene Pennachi and rare book clerk Nicole Kondziela Gerace.
The Central Library is a particularly fitting host, since it was one of the first libraries in the nation, in 1896, to open a children's reading room.
"It's always been the mission of this and other libraries to try to cultivate young readers so that they become lifelong readers and lifelong learners," Pickard said.
A book case outside the entrance to the exhibit honors librarian May Massee, who headed the library's children's department in the early 1900s.
During Massee's tenure, numerous children's classics were published, including "Make Way for Ducklings," "Pippi Longstocking" and the "Madeline" books.  
Massee left Buffalo to become the first full-time editor of the American Library Association's Booklist. She later became an influential children's book editor, first with Doubleday where she established that publisher's Junior Books department, and then as the first editor of Viking's Junior Books.
Inside the exhibit space, blown-up book covers for each letter of the alphabet are on one wall. Two other walls present quotes from children's stories, like one told to Dorothy by the Good Witch of the North: "You've always had the power my dear, you just had to learn it for yourself."
The exhibit's rarest book is a copy of Aesop's Fables from 1660, written in Latin and Greek.
The oldest book is, surprisingly, a pop-up book, "Book on the Cradle," published in 1584. A modeler's diagram of the universe has moving pieces and, although not a children's book, it was considered an inspiration for moveable books to come.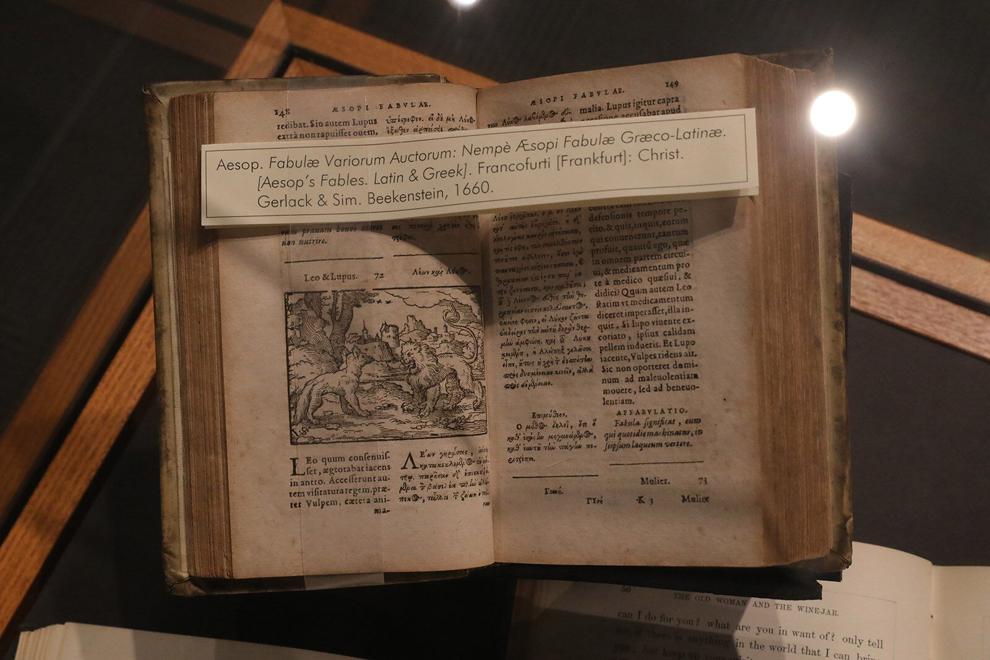 The mechanics of later pop-up books on display become more complicated and three-dimensional, like a 1934 edition of "Red Riding Hood with the Big Bad Wolf" and the 360-degree pop-up "Ali Baba" published in 1942.
"It looks very complicated, but it's really just a bunch of accordion-folded pieces of paper that have been cut to create a three-dimensional scene," Pickard explained. "When the boards come together you have the whole thing in the round."
Among the early flip books is Kellogg's Corn Flakes promotional flip book, "Funny Jungleland Moving Pictures." It was the first cereal box prize when it came out in 1909, and would continue to be offered in different editions until 1937.
Picture books include a 1957 first edition of Dr. Seuss' "Cat in the Hat" and his first children's book, "And To Think That I Saw It On Mulberry Street" published in 1937.
"Picture Books are fun because they are meant to be read over and over again, are usually only 32 pages long, and the pictures enhance the words and help with word recognition," Chemun said.
Crockett Johnson's wordless "Harold and the Purple Crayon" is featured in a 1955 first edition.
Many of the early or first-edition books celebrate beloved characters known the world over.
There's a 1934 "Mickey Mouse Waddle Book and the first American edition of "Alice's Adventures in Wonderland" by Lewis Carroll published in 1866.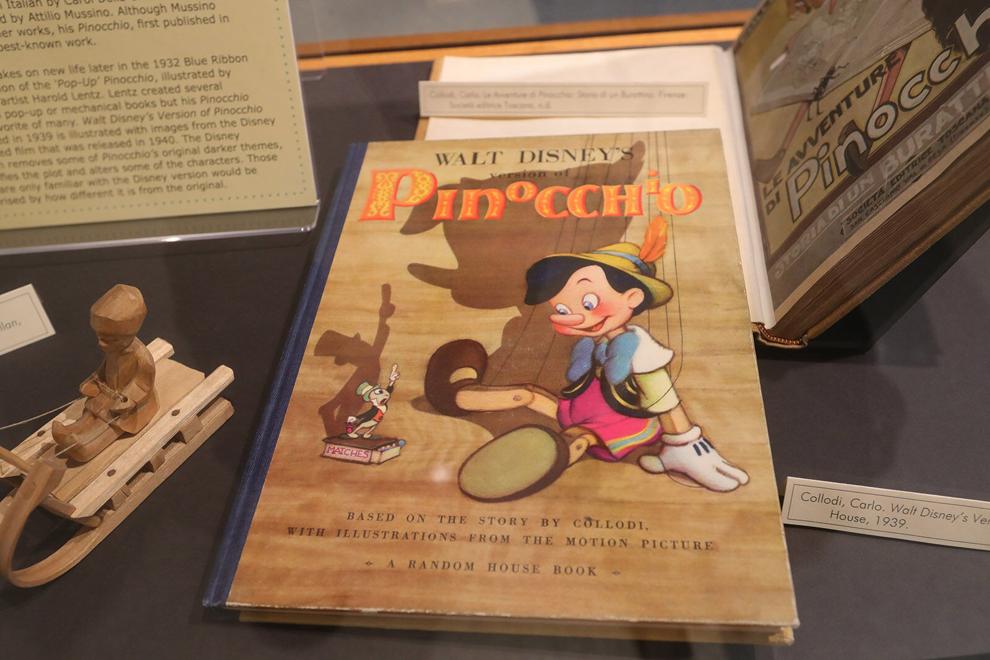 "Pinocchio" is represented in a 1914 Italian publication, a 1932 pop-up and a Walt Disney version from 1939, containing images from the Disney animated film released the following year.
There is also a 1946 edition of Daniel DeFoe's "Robinson Crusoe." Before TV, movies and the internet, it was through magazines, museum dioramas, travelogues and adventure books like "Robinson Crusoe" that, Chemun said, helped children imagine other lands and peoples to develop empathy and curiosity.
The visuals in children's books have always been at least as important as the words in capturing a child's imagination. Outstanding 20th century illustrators represented in the exhibit include Jessie Wilcox Smith, Kate Greenaway, Maxfield Parrish, Arthur Rackum and Edward Dulok, who drew "The Arabian Nights."
"What makes children's books so much fun are the amazing illustrations in them, and many of the illustrators became famous illustrators from that, or were already famous," Cheman said. "Many were painting artists."
Illustrator W.W. Denslow, whose 1901 "Mother Goose" illustration is used as the logo for the exhibit, did work early in his career for Roycroft Press, based in East Aurora. The exhibit features a complete first edition of "The Wizard of Oz," which Denslow illustrated.
A century of children's magazines, including Chatterbox and Highlights, are also part of the collection.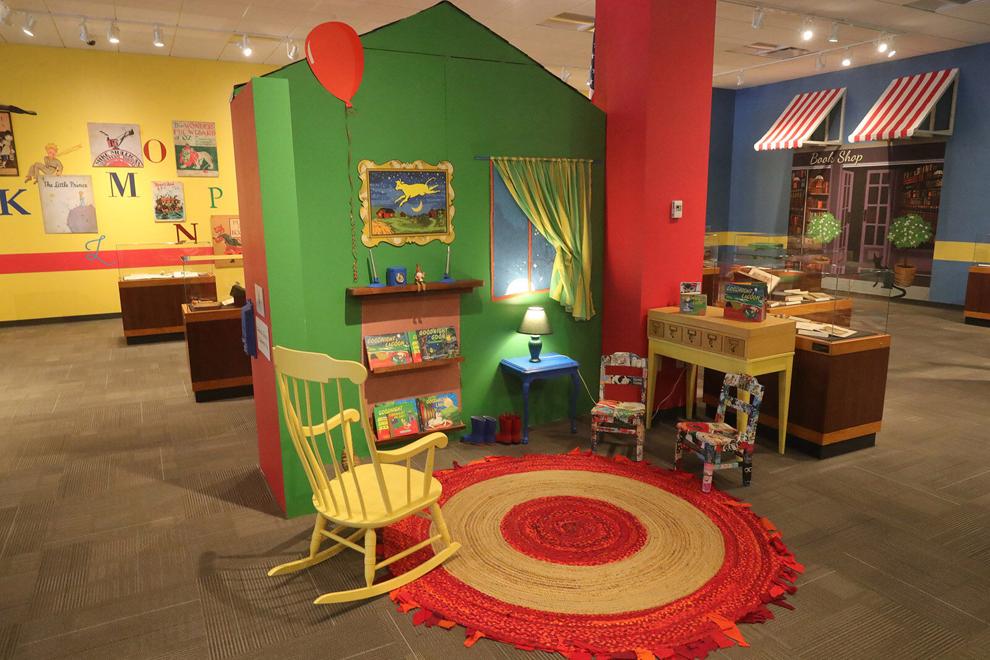 Primers, also known as readers, are the first books that teach children the basics of reading and they're well represented in the exhibit.
The library has more than 700 American and international alphabet books in its collection, dating from 1793. The estate of Edward Ellis, a book collector and library employee in the late 1930s, donated 435 of them.
No one of a certain age can forget the readers "Dick and Jane," published between the 1930s and '60s. They were popular when whole-word teaching methods held sway, but fell out of fashion after phonics became the preferred way to teach reading.
While McGuffey readers are largely forgotten, they were a series of graded primers from first through sixth grade widely used as textbooks from the mid-19th to the early 20th century. An 1857 edition of William Holmes McGuffey's "Fourth Eclectic Reader Instructive Lessons for the Young" is on view.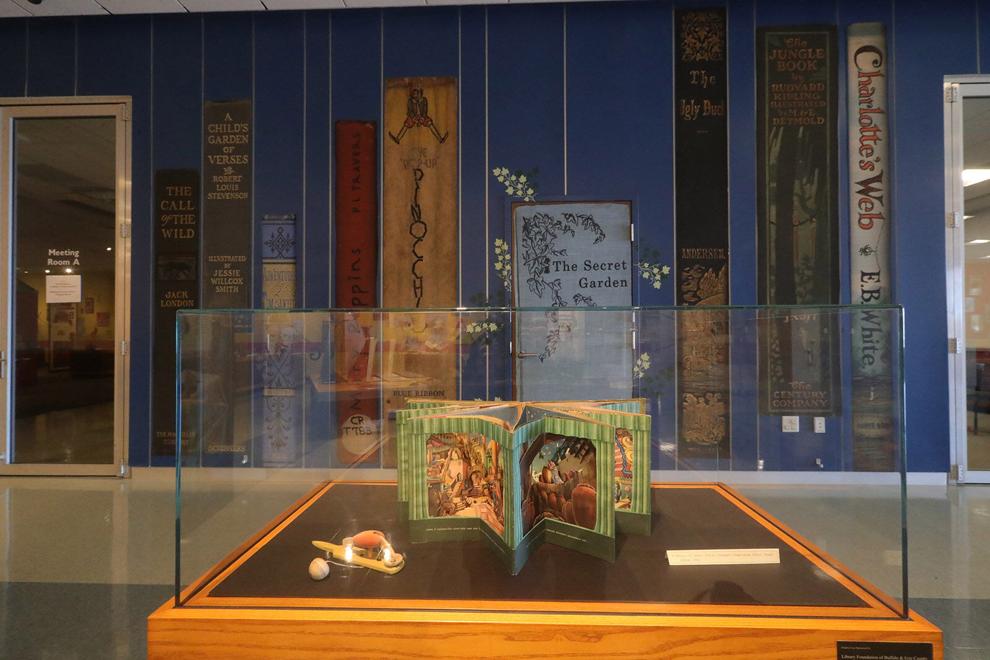 A small reading space near the primers pays homage to "Goodnight Moon." A collection of knockoffs are assembled, including "Goodnight Goon" and "Goodnight Lagoon," along with "Goodnight Library," a parody Pickard wrote that appears on a wall hanging.
One of the most striking things about the exhibit, which goes to 1970, is what's not there.
While children's books have exploded in the years since with characters and experiences reflecting a multicultural world, books and magazines with people of color were a rarity, and only a small number are in the exhibit.  
"The Snowy Day," written by Ezra Jack Keats, was the first book with a Black child as the subject to win a major award, the Caldicott Medal in 1964. It's represented, along with Keats' "Goggles," published in 1969.
So is a 1970 edition of "Some of the Days of Everett Anderson," by poet Lucille Clifton, the first of her 20 children's books featuring Black characters. 
Programming planned for the exhibit had to be postponed because of the pandemic, along with the use of interactives and group tables.
With the exhibit extended through the end of 2022, organizers hope that will change as vaccinations increase and Covid-19 recedes.
Photos: "B is for Book: Children's Stories Through the Centuries" exhibit
Library exhibition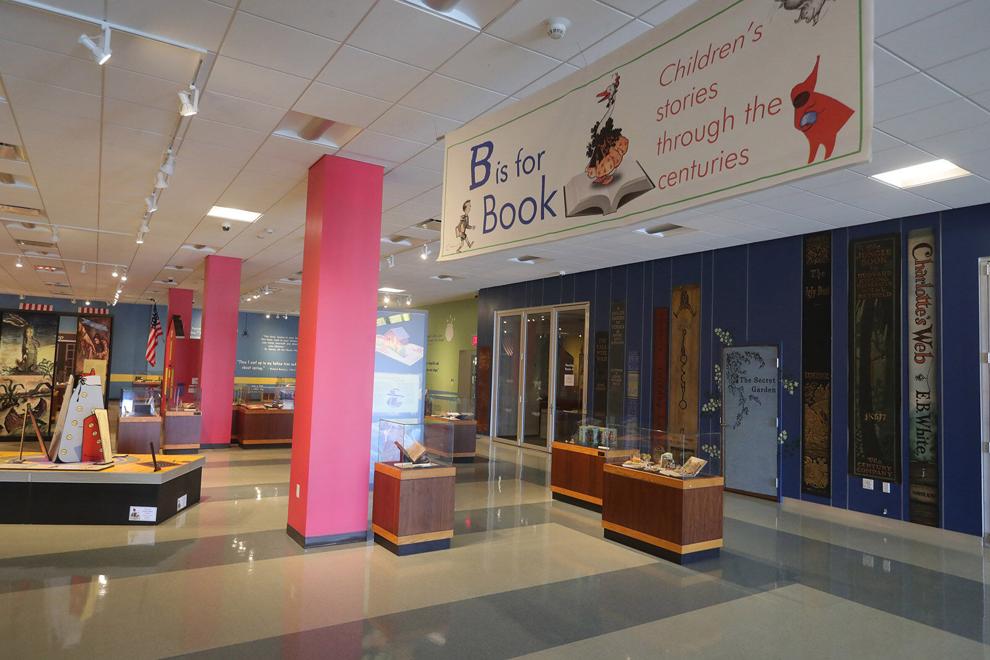 Amy Pickard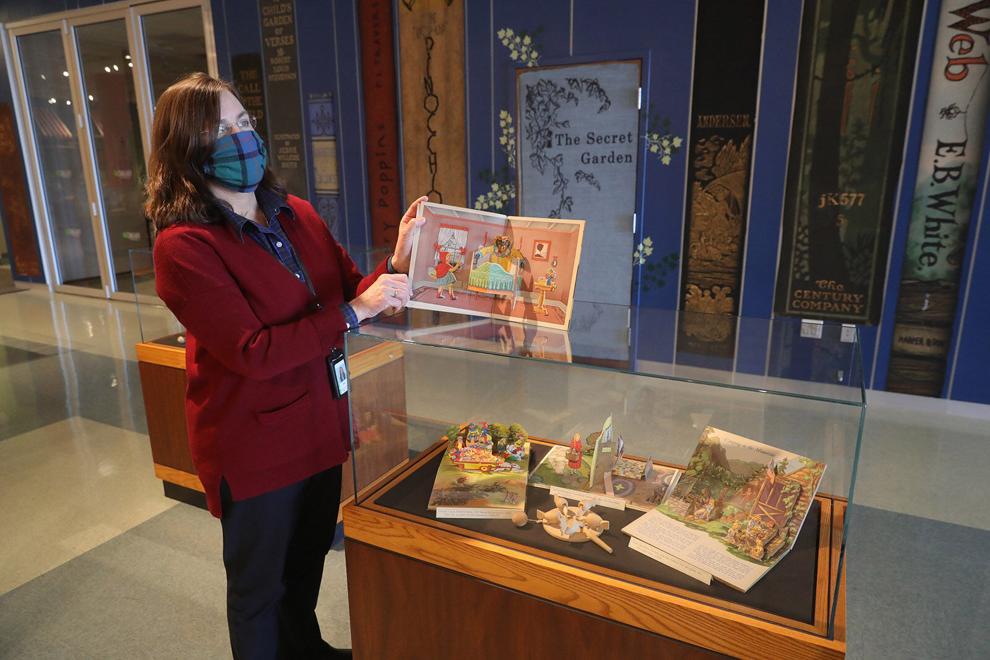 Library exhibition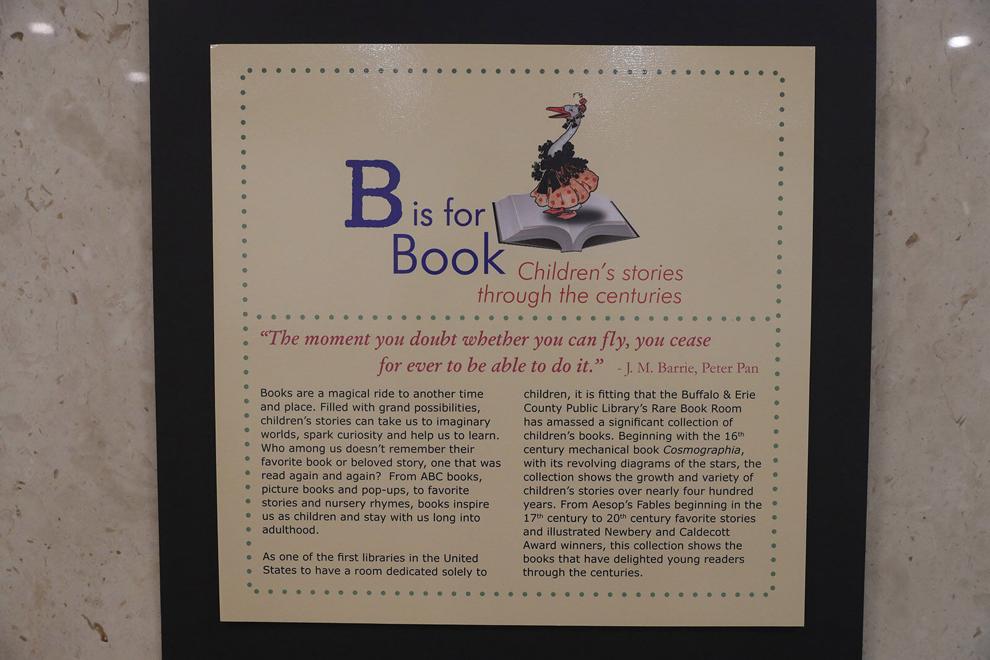 Pop-up book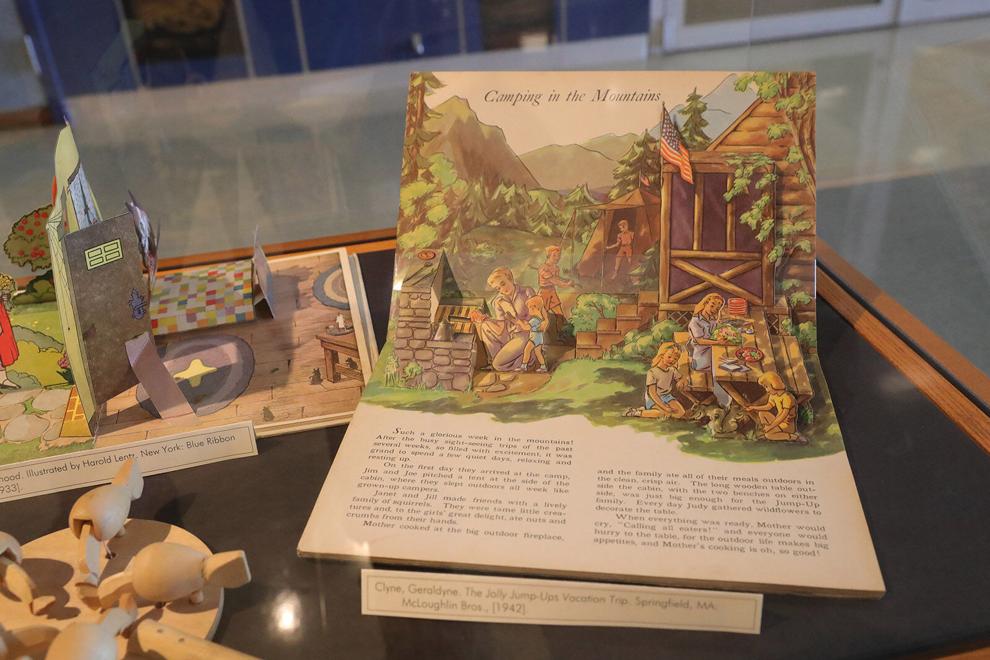 Aesop's Fables in Latin and Greek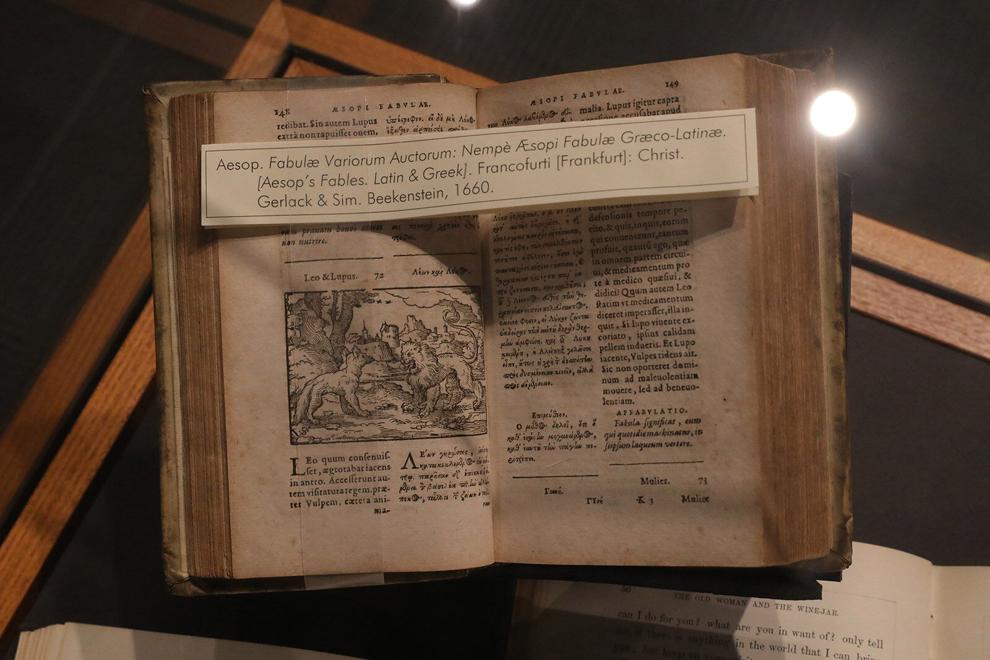 Aesop's Fables in several forms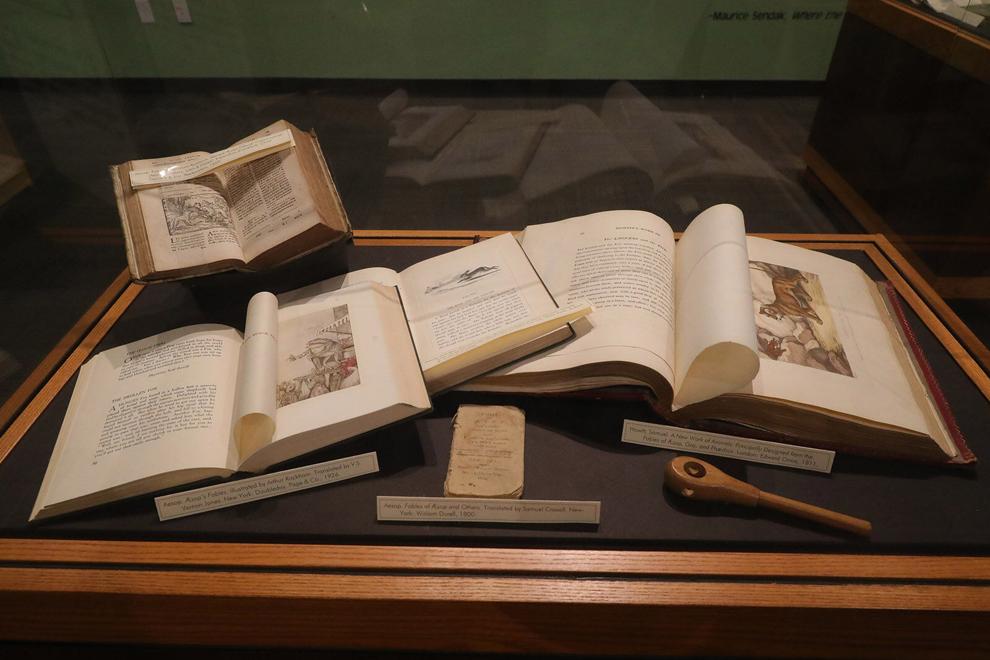 Dick and Jane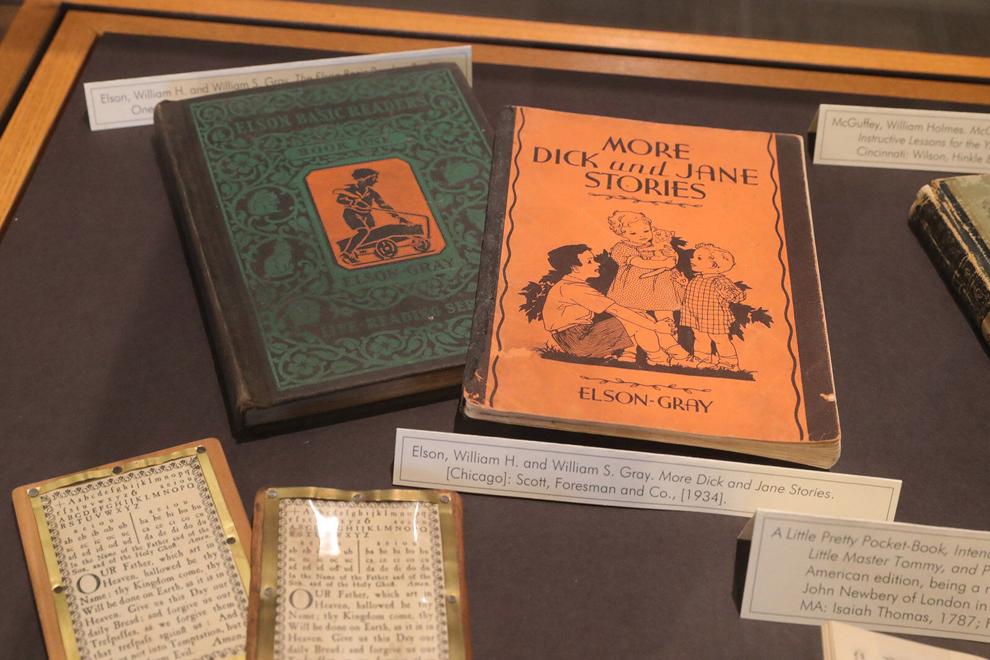 Mother Goose book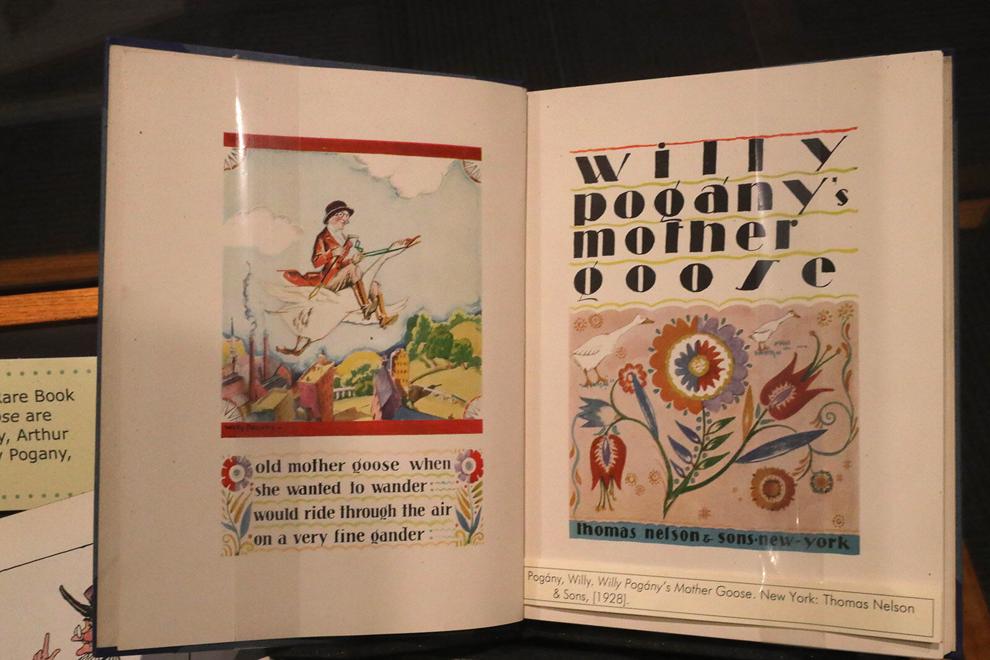 Library exhibition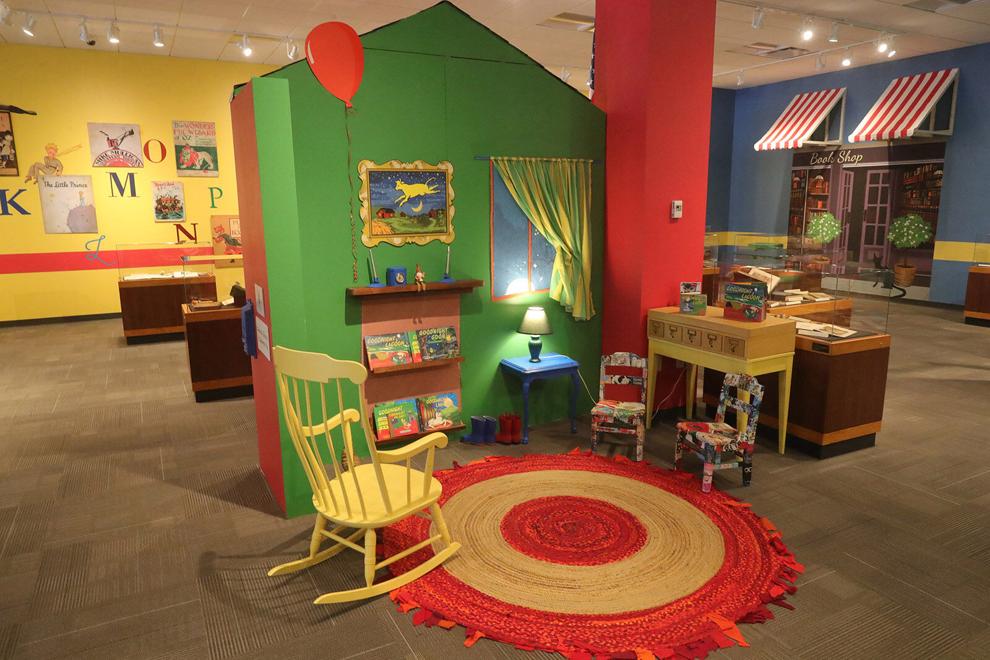 Illustrated books on display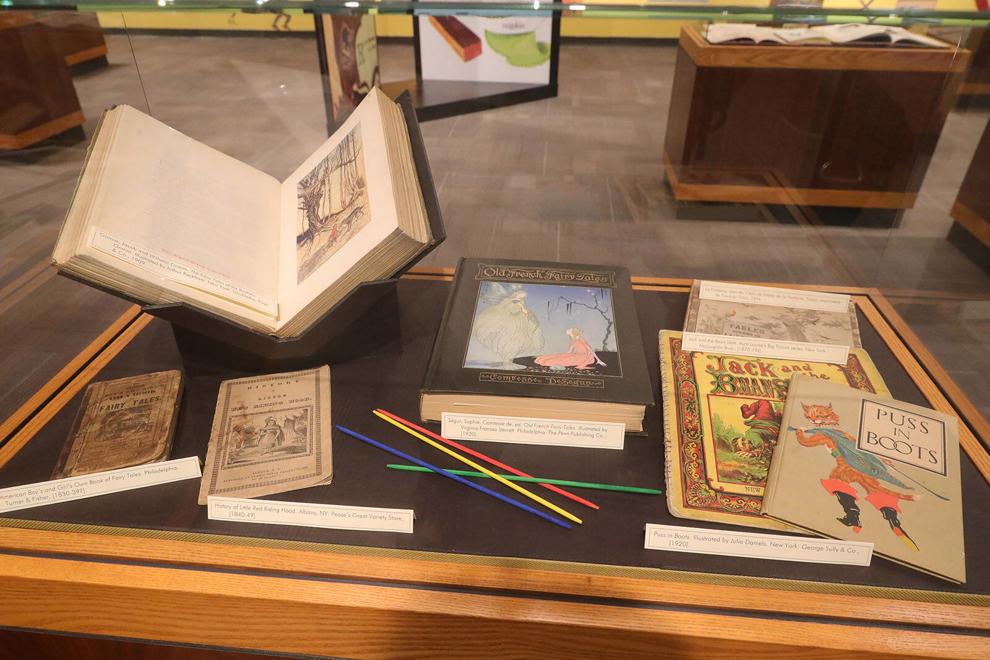 Book covers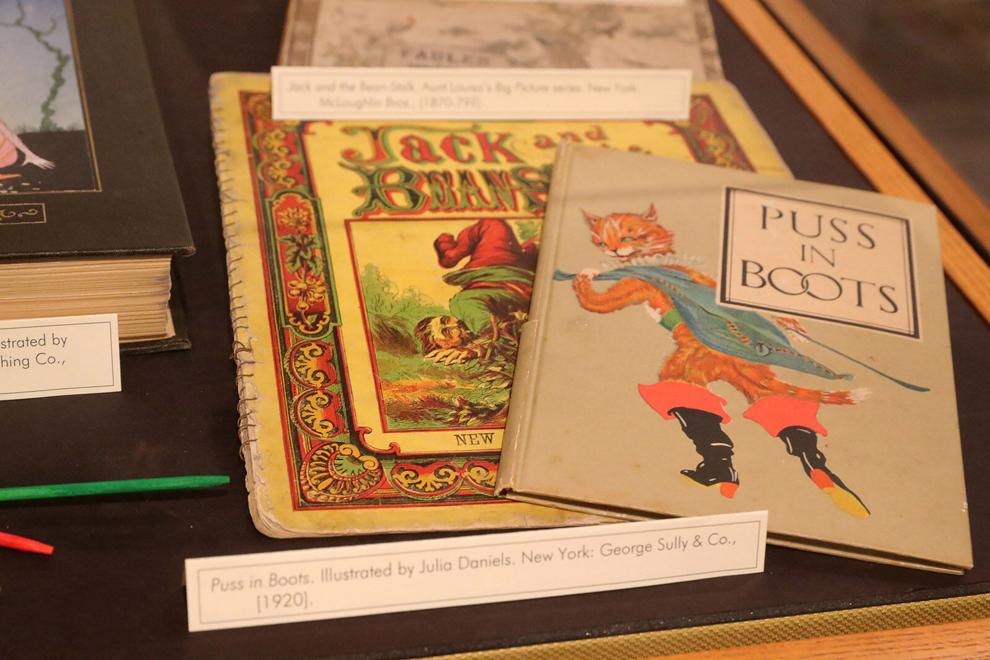 Alphabet wall with books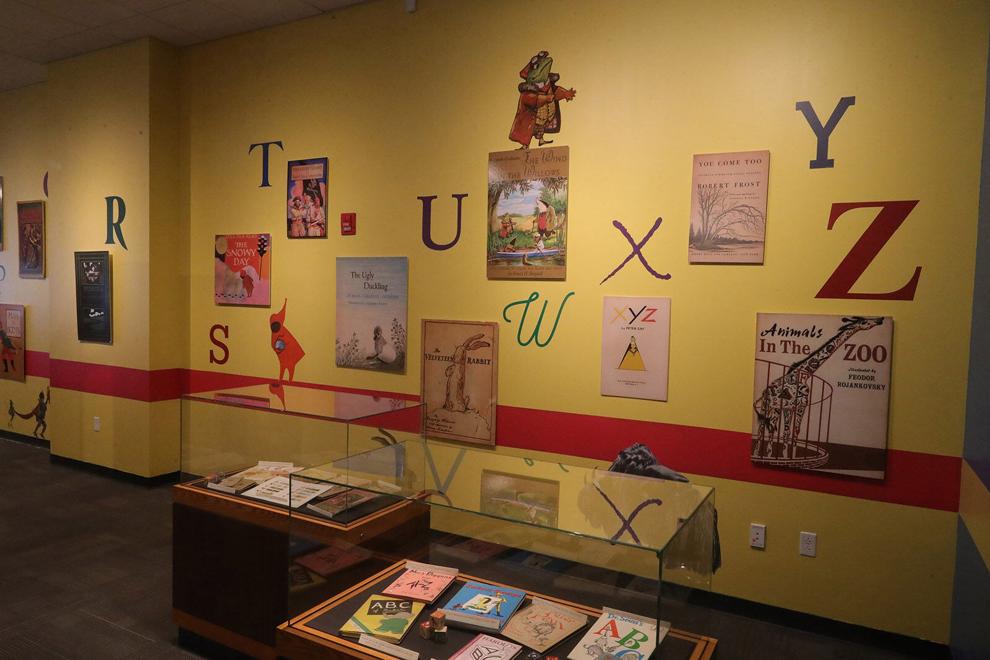 Library exhibition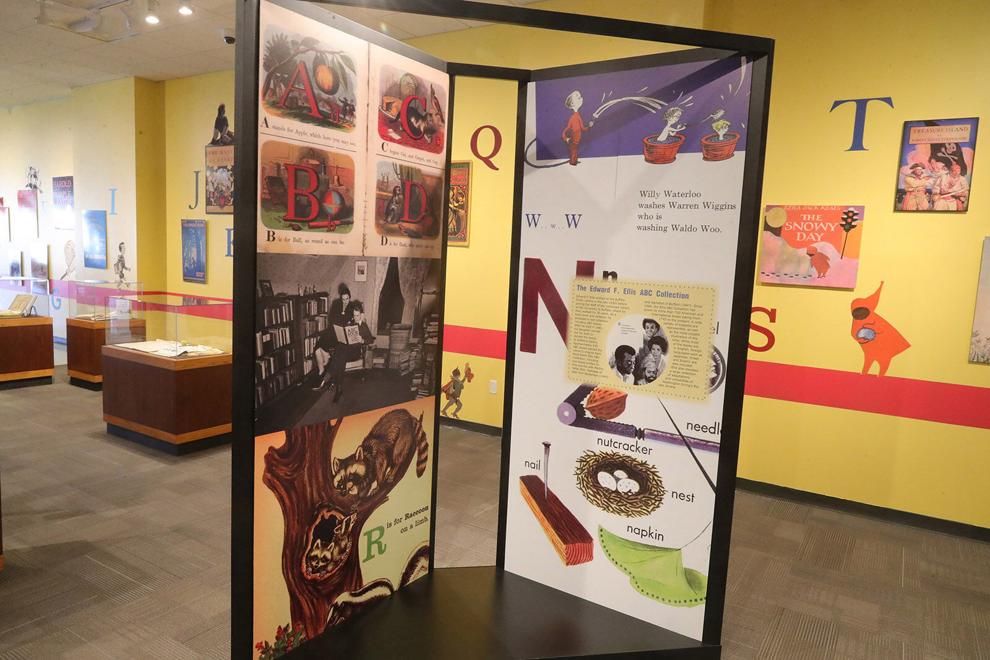 Book with illustrations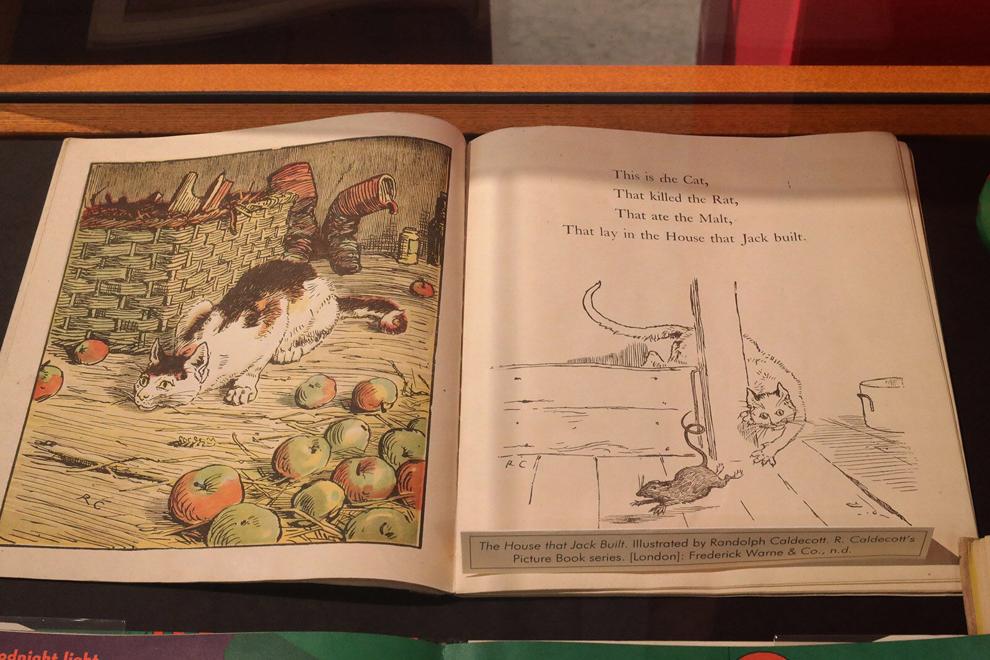 Mike Muligen and his Steam Shovel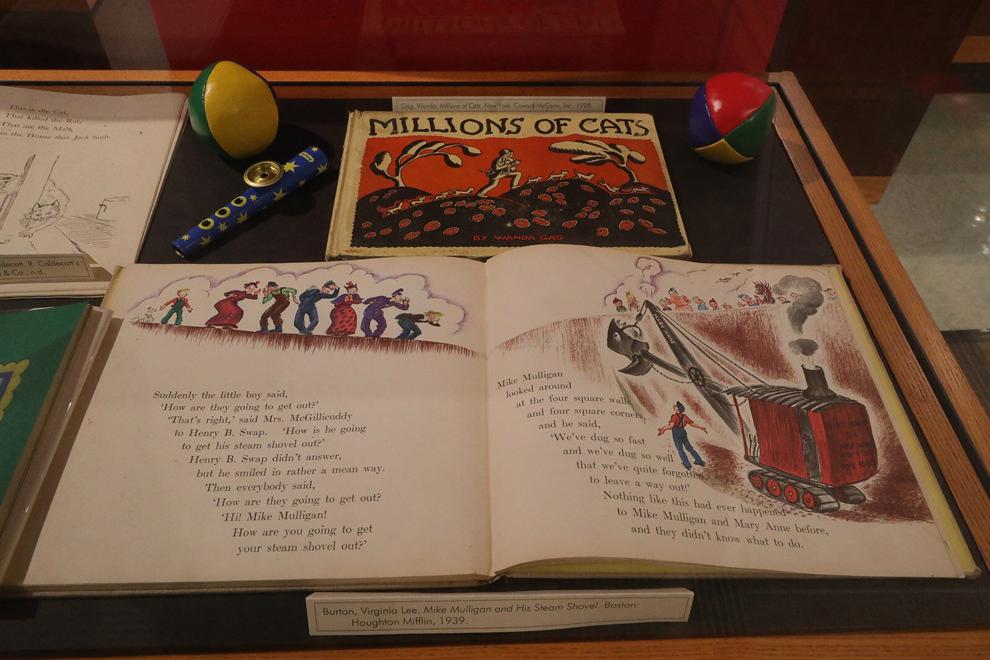 Hey Mickey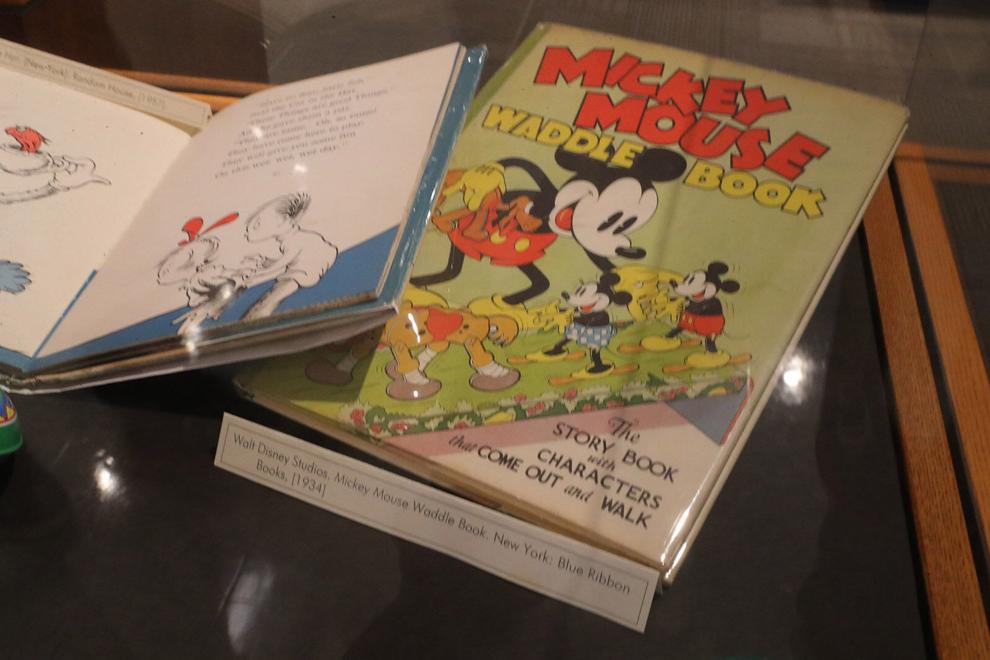 Pop-up book on display Central library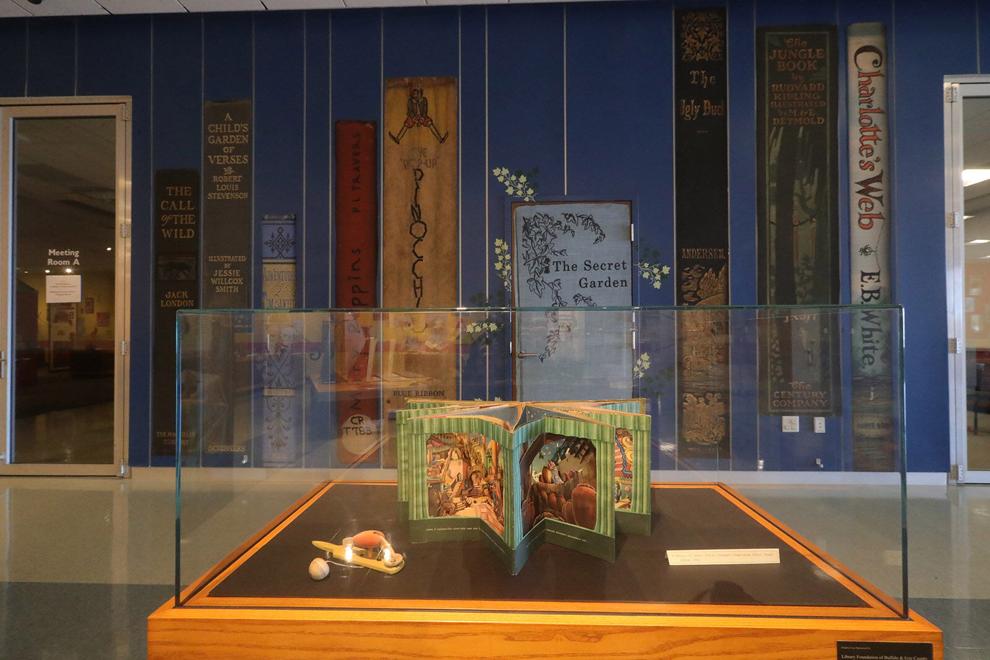 Alphabet wall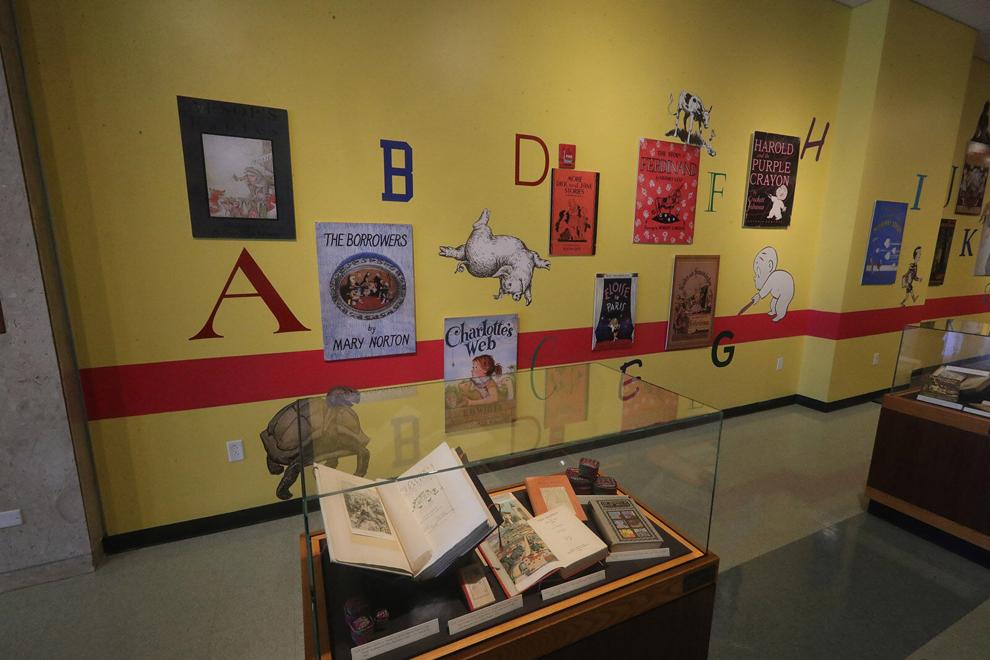 Book covers Central Library children's books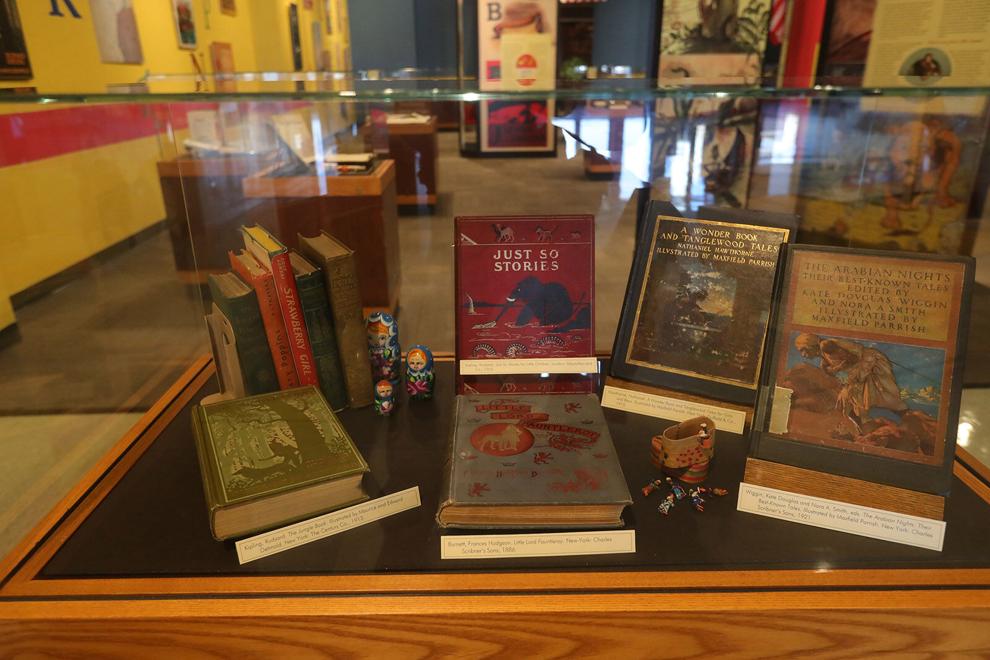 Walt Disney's Pinocchio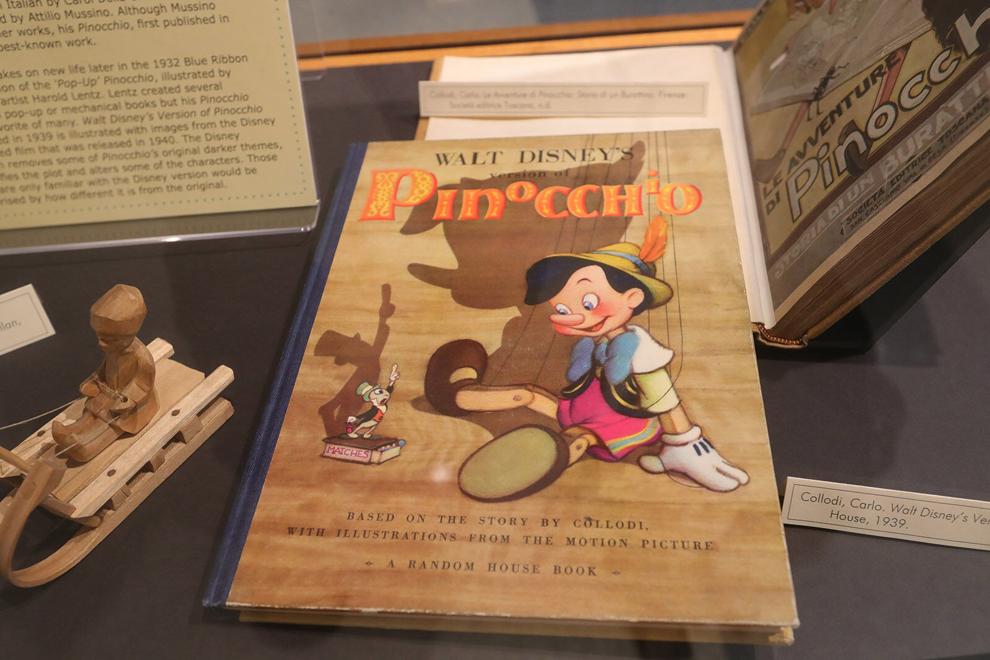 Mother Goose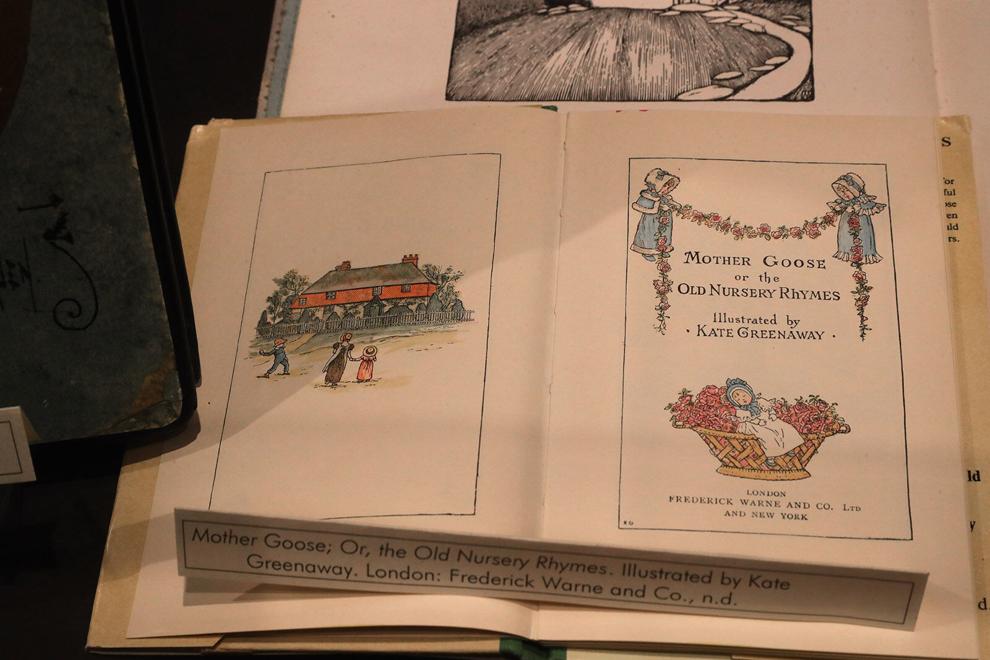 Rip Van Winkle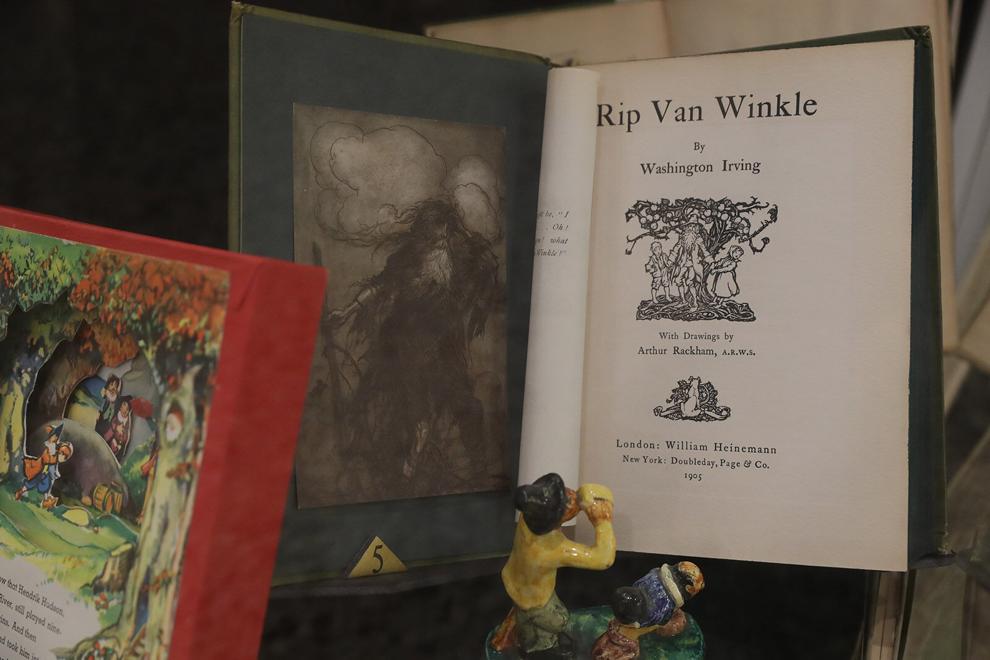 Mark Sommer covers preservation, development, the waterfront, culture and more. He's also a former arts editor at The News.