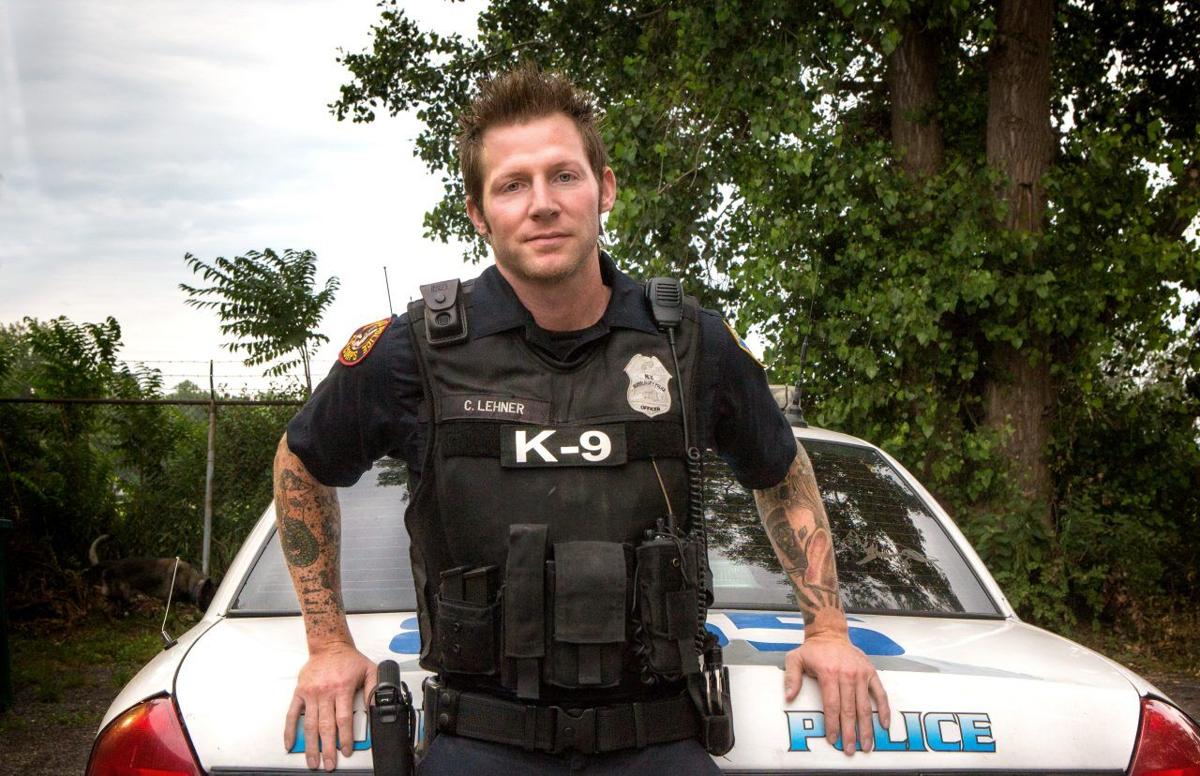 Selfies. Goofing with friends. Jumping out of an airplane. Posing with fellow National Guard soldiers.
This is how Buffalo Police Officer Craig Lehner, who died Oct. 13 in a training accident in the Niagara River, is remembered by a friend.
Heather Adamczak, who went to Akron High School with Lehner and stayed friends with him, edited together a video of photos of him that she posted Friday on Facebook. By Tuesday, it had been viewed 147,000 times and shared nearly 3,000 times.
"He was a great man that loved his job and his co-workers. They were like his family," Adamczak said. "His partner Shield was the best part of his life. He was moving from the city to a bigger house for Shield and couldn't wait to have a yard for him. He was funny and loved to joke around.
"He took his job very seriously, and it was a dream come true for him to become a K-9 Officer."
Lehner's funeral is scheduled for 10 a.m. Wednesday at the KeyBank Center in Buffalo. Up to 10,000 law enforcement officers from across the United States and Canada are expected to attend, a Buffalo police official said Monday.
Lehner's K-9 dog, Shield, will follow the casket into the arena for what could be the largest police funeral ever held in Western New York.  Members of the public are invited to the 10 a.m. service; those not planning to attend are advised to avoid the area surrounding the arena, if possible, from 6 a.m. until the early afternoon. Extra Metro Rail trains will be running on Wednesday morning.
The funeral service is expected to last about an hour.
After the service, there will be a procession from the downtown arena to Forest Lawn cemetery. The procession will leave the arena heading down Perry, north on Michigan Avenue, west on Scott Street to Upper Terrace to Franklin Street, past Buffalo police headquarters, to Niagara Street, around Niagara Square and up Delaware Avenue. There will be intermittent closures of Delaware through the morning, as well as a complete closure of Delaware during the procession.
The procession is expected to leave the area around KeyBank Center at about 11 a.m. or 11:30 a.m.
Streets around the arena will be closed, including Main, Washington, Perry and Scott streets, as well as Erie Avenue into Erie Basin Marina. Ohio Street, between Ganson Street and Michigan, will be closed and used for a staging area and parking.
Two streets near the cemetery will be closed – Main Street between Canisius College and Delavan Avenue, and West Delavan between Delaware and Main. They will be closed by about 9 a.m.
The Buffalo News: Good Morning, Buffalo
The smart way to start your day. We sift through all the news to give you a concise, informative look at the top headlines and must-read stories every weekday.