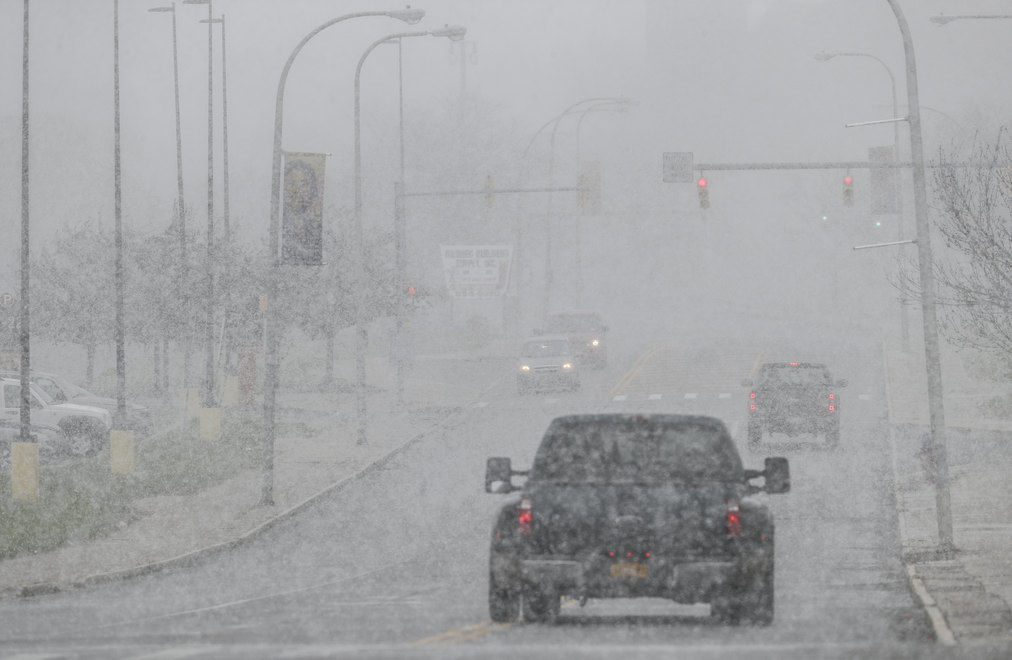 Western New York saw a record tied for low temperatures during what was a snowy Saturday in May, and more freezing temperatures and snow is in the immediate forecast.
But later in the week, spring might actually be fully sprung.
Buffalo's low of 29 on Saturday, which saw snowflakes falling throughout Western New York, tied the all-time low for May 9, which was set in 1947.
Cold temperatures remain in the forecast for Monday and Tuesday night, as the National Weather Service issued a hazardous weather outlook for "sub-freezing temperatures" for Erie, Niagara, Orleans, Genesee, Wyoming and Chautauqua counties and beyond.
The forecast for the Buffalo area calls for lows of 30 and 32, respectively, on Monday and Tuesday night.
Monday's weather service forecast also includes a chance of snow. Rain is expected throughout the morning and afternoon, with snow possible between 10 a.m. and noon. Little or no snow accumulation is expected.
The warmup begins Thursday following expected highs in the 40s for Monday through Wednesday (when the forecasted high is 50). Thursday's expected high for Buffalo is 62; Friday's is 58, and Saturday's is 70.
Rain appears in the forecast every weekday except Wednesday.
There were other record colds recorded Saturday in neighboring regions. In Rochester, its low of 29 set a record, while its high of 40 was also a record –  becoming the lowest high temperature ever recorded there. Both temperatures broke Rochester records that were more than 50 years old.
The light at the end of the tunnel is growing brighter. Warmer temperatures will arrive late this week! The warm-up will likely be accompanied by some rain however. #nywx pic.twitter.com/ZaiHTXbcgo

— NWS Buffalo (@NWSBUFFALO) May 10, 2020