When Hamburg Highway Superintendent Ted Casey saw a record indicating his opponent, Ed Hughes – who also works for the town Highway Department – had filed for unemployment benefits, he cried fraud.
There was indeed fraud going on – but Hughes was the victim of it, not committing it, according to both Hughes and the Blasdell village administrator.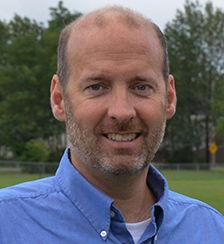 Hughes was endorsed by the Hamburg Democratic Committee for highway superintendent. He will face Casey, who is seeking reelection and had the Democratic nod four years ago, in the June 22 primary.
Casey provided The Buffalo News with a state Labor Department form disputing unemployment benefits in May 2020 to Hughes, who has been a part-time police officer for the Blasdell Police Department for 21 years. Casey accused Hughes of intentionally providing "false and inaccurate information" to the state.
"Ed Hughes has knowingly committed fraud," Casey said in a press release.
But Blasdell Village Administrator Janet MacGregor Plarr said Hughes was one of several village employees whose names were used by someone else to file false unemployment claims.
"There have been many, many cases of people getting notified they filed for unemployment. I, being one, our village prosecutor, our judge," she said. "Somehow our data was breached and people filed for unemployment."
Erie County District Attorney John J. Flynn announced last year that someone had filed an unemployment claim using his name and personal information.
"If it can happen to me, the chief law enforcement officer in the county, it can happen to anyone," Flynn said in March 2020.
People committing unemployment insurance fraud often target those who are employed, because they are less likely to have an open unemployment claim, according to the Labor Department website. Those who work in health care, education, government and nonprofits have been particularly impacted, and the information likely came from a previous data breach, according to the Labor Department.
Hughes, an acting foreman who has worked for the Hamburg town Highway Department for nearly 27 years, also said the charge was false.
"I was getting full benefits from the town. Why would I need unemployment?" Hughes said.
Hughes has been a firefighter with the Big Tree Fire Company for 39 years, serving several stints as chief.
Casey beat the incumbent to be elected highway superintendent in 2017, and he points to a resident complaint tracking system as one of his accomplishments. The program has been recognized by the Cornell Local Roads Program's "Build a Better Mousetrap" state competition, which is entering it in a national competition. Casey said highway employees call every resident who has contacted the department with a concern or complaint to check on the complaint, and to ask them to rate the highway service. 
Supervisor James M. Shaw and a Highway Department union official questioned recent phone calls to residents, suggesting they were part of Casey's political campaign to get his name before voters. Shaw said not all calls went to people who had contacted the department, because his wife got a call from highway staff in April.
Casey said the supervisor's wife had called the highway department April 28, 2018, three years before the supervisor said she was contacted by highway workers.
"It's customer service," Casey said, denying the program is tied to his reelection efforts.