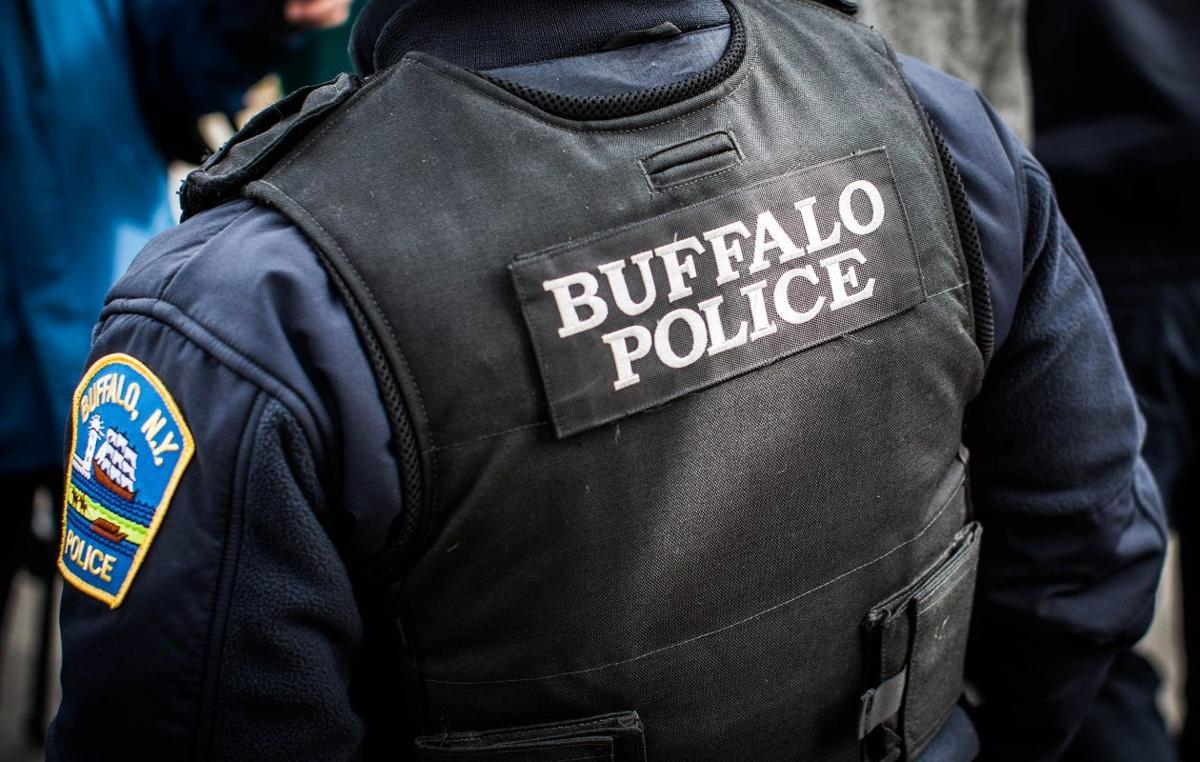 The City of Buffalo is expected to pay $215,000 to settle four lawsuits related to police activity, including a payment to a man shot by police in 2010.
• $150,000 to Tremel Stone, who was shot by an officer when he fled during a 2010 arrest.
• $30,000 to Rodriguez Howard, who was injured in an automobile accident with a police vehicle in 2018.
• $20,000 to Sabriena Chiles, who said her civil and constitutional rights were violated when she was unlawfully arrested and imprisoned in 2016. One of the officers involved in the arrest was also involved in two other high-profile incidents, including one that led to a $4.5 million settlement last year.   
• $15,000 to Raymond Walker over a 2018 traffic stop. 
The payouts are part of 13 personal injury and general litigation settlements totaling $300,000 that the city's Law Department presented Tuesday to the Common Council's Claims Committee. The Council is expected to approve the settlements next Tuesday. 
University Council Member Rasheed N.C. Wyatt said the settlements show why the city needs a civilian review board to investigate allegations of police misconduct. 
"We had an individual who cost the city $4.5 million," Wyatt said. "How do we continue to have officers who are costing the city money on the payroll?"
Wyatt said a civilian review board would "send a message to those officers who decide not to follow police policy that they should not be on the force."
The push to establish a civilian review board has been supported by groups such as the Partnership for Public Good and the Common Council's Police Advisory Board, which called for creating such a board nearly a year ago.
The police union – the Buffalo Police Benevolent Association – opposes a civilian review board with independent power. 
But Masten Council Member Ulysees O. Wingo Sr. said the Council should be looking elsewhere.
"We should be focusing our energy and efforts on reforming the police union contract, on things such as permanent police residency, officer accountability, disciplining police and enhanced police training," Wingo said.
The police union president, John T. Evans, has said the union is against such a board, saying there already exist multiple entities that handle complaints of police misconduct, including the Buffalo Police Department's Internal Affairs Division, the Erie County District Attorney's Office, the State Attorney General's Office and the FBI.
$150,000 would settle lawsuit over shooting
The largest payout, $150,000, is earmarked for Stone to settle his lawsuit against the city and police stemming from a 2010 arrest in which he was shot by an officer. 
Stone was shot while being arrested after he ran from two officers, Ron Ammerman and Wendy Collier, according to court documents. The incident happened June 28, 2010, said his lawyer, Jeanne M. Vinal. 
Stone also alleged that Ammerman planted a gun. Collier also was involved in the planting of evidence, the documents claimed.
$30,000 settlement follows SUV collision
The $30,000 for Howard is related to an automobile accident involving a Buffalo Police Department SUV at the intersection of Delaware Avenue and West Huron in June 2018. The police vehicle was responding to a call with emergency lights on when the vehicle went through the intersection and collided with Howard's car. Howard suffered a fractured fibula in the accident, said Fillmore Council Member Mitchell P. Nowakowski, Claims Committee chairman.
$20,000 for claim for unlawful arrest 
A proposed payment of $20,000 would settle a 2017 lawsuit brought by a woman who alleged she was unlawfully arrested while walking to a corner store in August 2016.
Chiles said she was crossing the street at the corner of East Lovejoy and Longnecker when several Buffalo police vehicles pulled in front of a home. According to the lawsuit, she waved to a neighbor on the porch of the home and continued walking toward the store, when she was asked by an unnamed officer, "Who lives here?" Chiles said she responded, "Not me," and continued walking to the store. An officer then pushed her against a truck and placed her in handcuffs.
She was arrested for disorderly conduct. The charge was dismissed after several months, but she was unable to return to her job with Erie County for more than two months while the criminal charges were pending, the documents said.
Chiles also filed a complaint with the police department's Internal Affairs Unit, but she has not received a response from the city or the Buffalo Police Department about the Internal Affairs investigation, she said.
One of the officers involved in the arrest, Karl Schultz, has been involved in two other high-profile police incidents, including a 2012 shooting that left a teenager paralyzed and led to a $4.5 million city settlement last year.
A grand jury cleared Schultz and his partner at the time, Jason R. Whitenight, agreeing they fired in self-defense as the teenager backed the van he was driving toward Whitenight at the end of a high-speed chase.
$15,000 settlement tied to 2018 traffic stop  
The $15,000 for Walker is to avoid going to trial over a December 2018 traffic stop when an officer pulled over a vehicle driven by Walker for allegedly crossing the double yellow line without signaling, Nowakowski said. Walker ultimately was issued a ticket that was later reduced. No additional information was available, Nowakowski said.