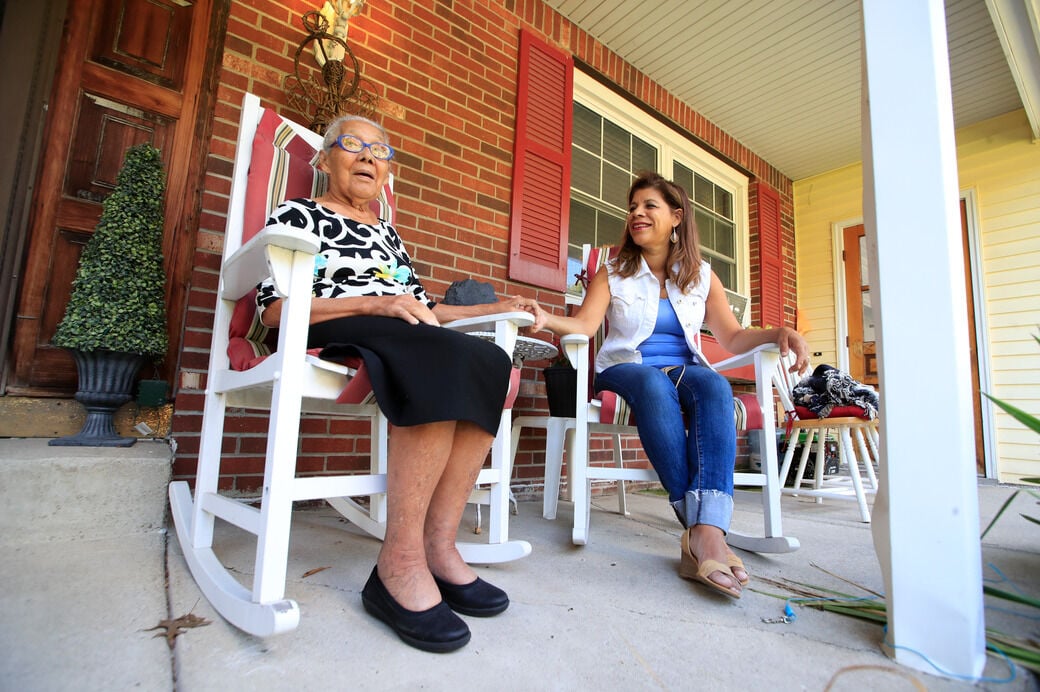 Exhale, the Family Caregiver Initiative that funds collaborative projects that reimagine and boost respite opportunities for family caregivers of older adults, is preparing to start its events for 2022.
Free virtual information sessions about the initiative are open for representatives of for-profit and nonprofit organizations in Erie, Genesee, Monroe, Niagara, Orleans and Wyoming counties in Western New York from 10 a.m. to noon Tuesday and 1 to 3 p.m. Dec. 6.
"We are rallying businesses and organizations across the Western New York region – that together as a community we can find more opportunities and solutions to better support family caregivers in ways that are meaningful to them," said Amber Slichta, vice president of programs and learning with the Ralph C. Wilson Jr. Foundation.
Virtual workshops that start in January will help participating businesses and nonprofits work together. Stipends of $500 will help explore opportunities. Participating nonprofits also will be eligible to apply for grant funding.
"Through these collaborative projects, we can maximize our efforts and creative thinking to better recognize and support the caregiver community," said Ken Genewick, senior program officer for caregiving for the Health Foundation for Western & Central New York. "It's important that caregivers set aside time to take care of their own well-being and that's why we're here to help make that happen."
Exhale was established in Southern Tier in 2019 and has since expanded. Last year, the program helped launch three respite initiatives including Caregiver Tech Solutions, the Intergenerational Enrichment and Educational Respite Program and Musical Memories Cafe.
The Ralph C. Wilson Jr. Foundation and Health Foundation for Western & Central New York fund Exhale, which is managed by the Philanthropic Initiative.