Facts: A Black scientist played a key role in the development of the Covid-19 vaccine. Black doctors and pastors have been among leaders who advocate the shot as an important way to protect health and usher humanity out of the coronavirus pandemic.
Myths: The jab causes infertility. It includes a microchip that allows government to track the vaccinated. It creates far more health problems than it solves.
The myths have created Covid vaccine hesitancy – and outright resistance – across all races, though the percentage among Blacks has been outsized in many states, including New York.
"I'm alarmingly concerned because so many individuals apparently fail to see the urgency to wear a mask, wash their hands, social distance and of course become fully vaccinated," said the Rev. Diann Holt, the leader of Durham's Maternal Stress-Free Zone who is working with members of the prenatal and postnatal support group to boost vaccination numbers in Buffalo neighborhoods.
Holt has spent the last several weeks compiling information for "Each One Must Reach One" flashcards and signs she hopes will soon become commonplace at businesses, churches, community centers and public gathering spots across the city, particularly in largely Black communities. So far, some have been posted on the Maternal Stress-Free Zone Facebook page. 
"We're receiving lots of positive feedback," said a healthy Holt, 73, who was vaccinated in February and created her own flashcard, which reminds people who carry cellphones that their movements are tracked by communications companies – and that the Zombie Apocalypse has yet to occur.
While the history of mistrust of the medical system is well-documented and understandable, at some point current realities have to take hold, Watson says.
She also has enlisted help from several others, including Raymonda Reynolds-Adams, 47, who resisted the vaccine for several weeks before she got her first dose of Pfizer in May.
The doula and breastfeeding peer counselor, who works with Holt, overcame her doubts – and aversion to needles – with help from her fully vaccinated mom, who went with Reynolds-Adams to calm her nerves as she was immunized.
Emergence of more transmissible Covid variants of concern chipped away at Reynolds-Adams' resistance. So, too, did continued pestering from her parents and grandparents, some of whom have chronic health conditions and all of whom refused to visit with her unless she wore a mask or was fully vaccinated.
Reynolds-Adams got a breakthrough infection during a Mexican vacation in early July, which caused her to be locked down in a Cabo San Lucas hotel room for an extra week under the care of a doctor.
"I got sick, but not as sick as I could have," she said. "I am a Type 2 diabetic, so it was really scary because that's one of those underlying conditions that Covid can really attack."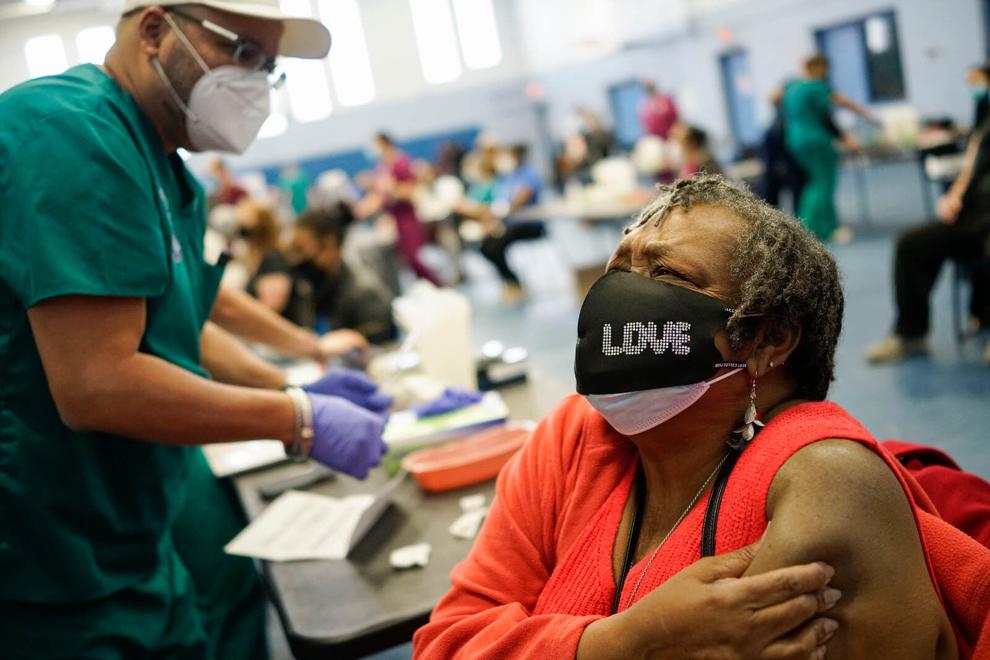 The approach Reynolds-Adams took also rubbed off on her son and a close friend who got vaccinated because she did – something those on the front lines of city health care say has become more common with the growing number of Buffalonians who have friends, family members or acquaintances who caught the virus and came down with a serious case of Covid-19.
"There's such a distrust of the government and the health care system but we also have to use our common sense," Holt said. "That's the reason why we want to really, really, really get this message out. People are listening. They know we're telling the truth."