Five Star Bank is coming to South Buffalo.
The subsidiary of Warsaw-based Financial Institutions Inc. is planning to construct a 3,363-square-foot bank branch at 2222 Seneca St., on a 0.68-acre vacant parking lot at Buffum Street, according to documents submitted to the city.
That's adjacent to Rent-A-Center, and across the street from the Liberty Seneca Building and Seneca Parkside.

The branch was already approved by federal regulators, but it would include two remote drive-up ATM kiosks at the rear of the site. The Planning Board on Tuesday evening backed approval by the Common Council for a special use permit for the project.
Otherwise, only administrative city approval is required for the $750,000 project, which is designed by Scheid Architectural. The building facade will be comprised of limestone and red brick, and the plan already complies with other zoning requirements, including lighting and landscaping.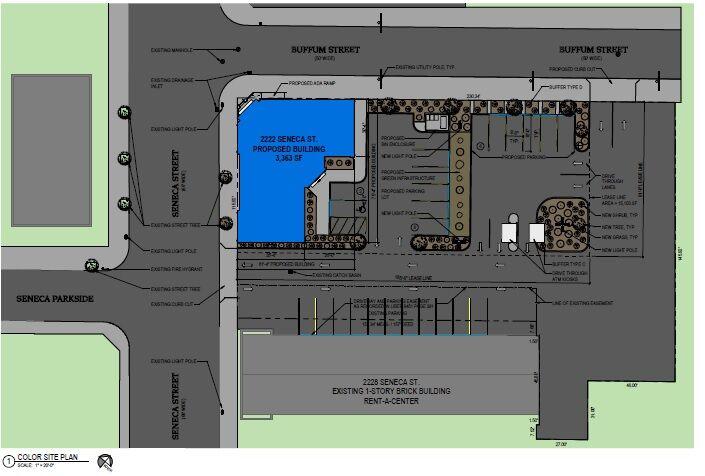 Separately, Buffalo's homegrown hot dog maker wants to grow its production facility. Sahlen Packing Co. is seeking to rezone 39 Coit St. to light-industrial, to allow construction of a 5,576-square-foot addition to its main facility at 318 Howard St.
CEO Joseph Sahlen said the company "needs and has plans to introduce a new and innovative product to our portfolio," but doesn't have the room for the $1 million in processing machinery to manufacture it right now.
Sahlen did not elaborate on the new product. But he told the Buffalo Planning Board on Tuesday that it would "solidify our position" and enable the company to "remain competitive and maintain our position not only in Western New York but regionally up and down the East Coast."
"It's something we are enthused about and very confident it will be a big benefit to our company and our area, to have this product made here and processed here," Sahlen said. "It's something I would be very proud of and hopefully the entire area as well."
The $3 million addition would be constructed on a vacant gravel parking lot. Sahlen said he hopes to complete the project in the first quarter of 2021 and to introduce the new product in the first or second quarter.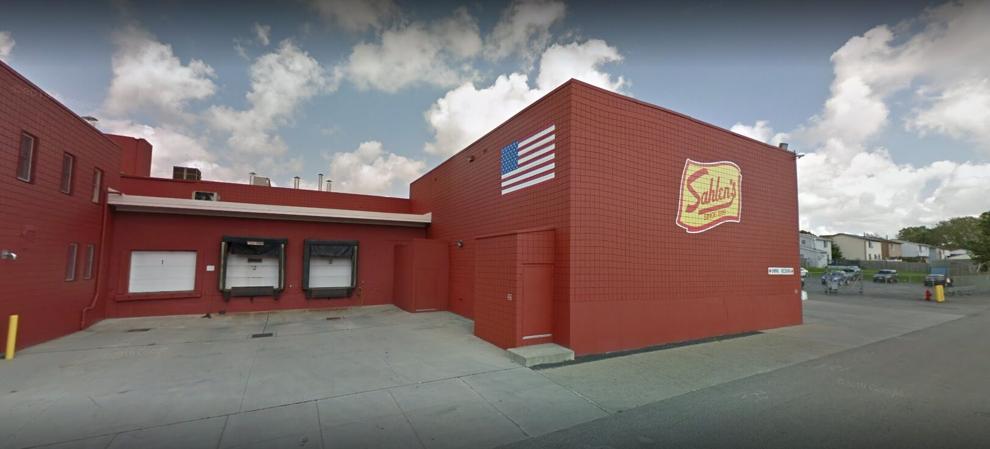 Also, West Side Community Services wants to open a food pantry at 139 Vermont St., in a vacant retail space of an adjacent building owned by Justin Seidel's Buffalo Niagara Apartments LLC. It's located at the corner of Vermont and Fargo Avenue.
The retail space was previously a neighborhood grocer, but Seidel and the nonprofit – whose community center is next door – want to rezone the property to allow the new use in the dense residential neighborhood, which also includes D'Youville College and the Connecticut Street Armory. The shopfront house also includes three apartments and a garage.