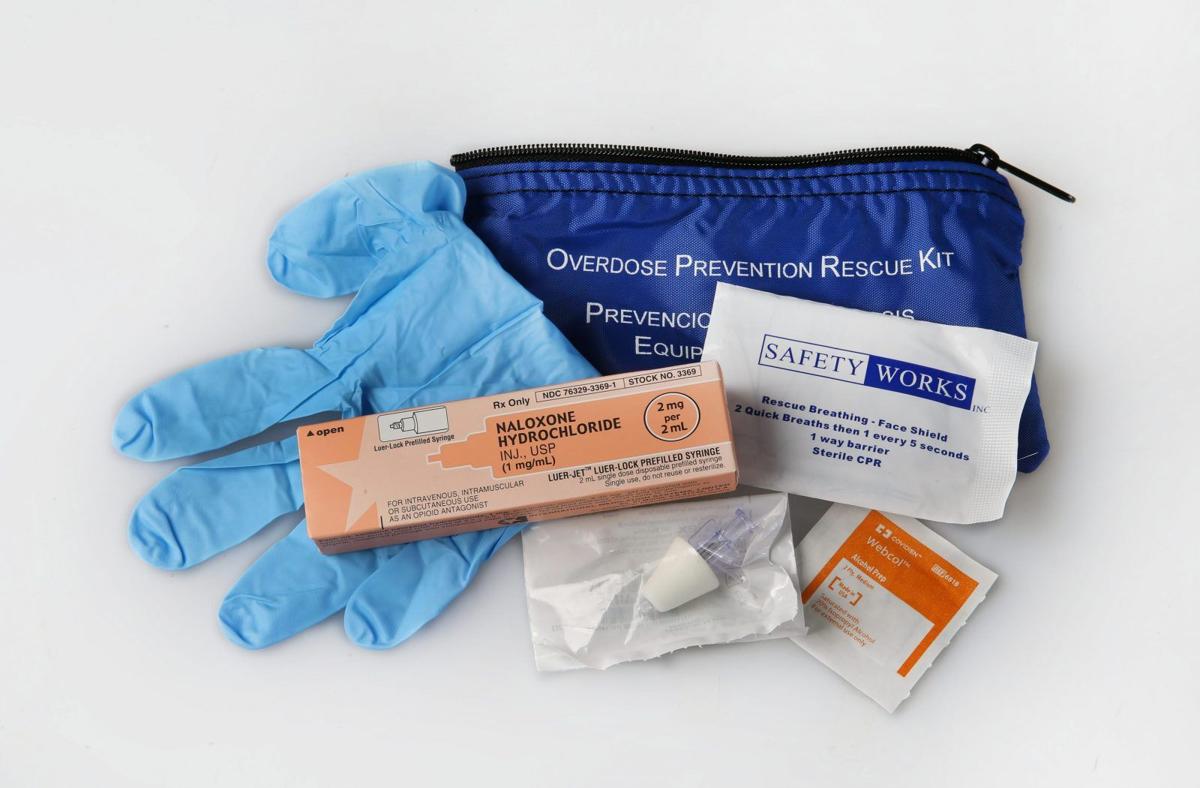 Five people in Erie County have died of overdoses within a 24-hour period and Erie County Health Department officials believe the victims had consumed cocaine laced with fentanyl.
"These cases are pending toxicology reports, but ECDOH strongly suspects that cocaine and opioids like fentanyl were involved in these deaths," a statement issued Friday afternoon said. 
The Health Department noted that of the 15 confirmed opioid-related overdose deaths so far 2021, seven deaths involved cocaine. An addition 70 cases are pending toxicology results, health officials said.
"When we see five overdose related deaths in one day, we have to alert our community," said Commissioner of Health Dr. Gale Burstein in an emailed statement. "Harm reduction tools and our warning – don't trust your cocaine – can help prevent these tragic deaths. To our community, please, get a Narcan kit and learn how to use it."
Throughout the past year, Erie County issued multiple warnings to the public following spikes in overdoses – fatal and nonfatal – that involved cocaine laced with fentanyl.
In March 2020, as the pandemic shut down restaurants, bars, workplaces and schools, officials saw a rise in cocaine overdoses, many of which involved cocaine laced with fentanyl.
"This is not a way to relieve your stress, by going to cocaine," Erie County Executive Mark Poloncarz said in March.
Many people thought they were just using cocaine, he said, rather than the hybrid of cocaine and fentanyl. He also reminded people that the Erie County addiction hotline is available 24 hours a day, seven days a week at 831-7007.
In July, Poloncarz issued another warning after cocaine and fentanyl overdoses continued.
"What is most concerning is that appears to be not from traditional opiate users – those who use heroin, those who use other forms of opiates – but from those who are using cocaine," Poloncarz said then. "We know now that cocaine is being spiked with fentanyl to the point that some 'cocaine' is all fentanyl. And that's basically instantaneous death for the individual that ingests it."
In August, authorities sounded the alarm yet again after 12 nonfatal overdoses related to fentanyl-laced cocaine were reported within a day.
Fentanyl is a powerful and cheap synthetic opioid that is more commonly known to be added to heroin to increase its euphoric effect and reduce cost and its use has led to a nationwide surge in fatal overdoses.
After a three-year decline from 2016 to 2019, fatal opioid overdoses in Erie County jumped nearly 50% in 2020 from the year before, Burstein said last month.
In addition, Burstein said, the county's victims are getting older and more are coming from the county's Black population. The county Health Department reported a near doubling in the percentage of Black opioid overdose fatalities from 10% in 2018 to 19% in 2020, and a 50% increase in the percentage of victims between 40 and 49 years old from 14% in 2018 to 22% in 2020.
During that same period, there was a 30% dip in fatal overdoses for those 20 to 29 years old, from 29% in 2018 to 19% in 2020.
 Free Narcan, which is an antidote to opioids, can be found at various locations. You can also text 225-5473 in Erie County for Narcan.