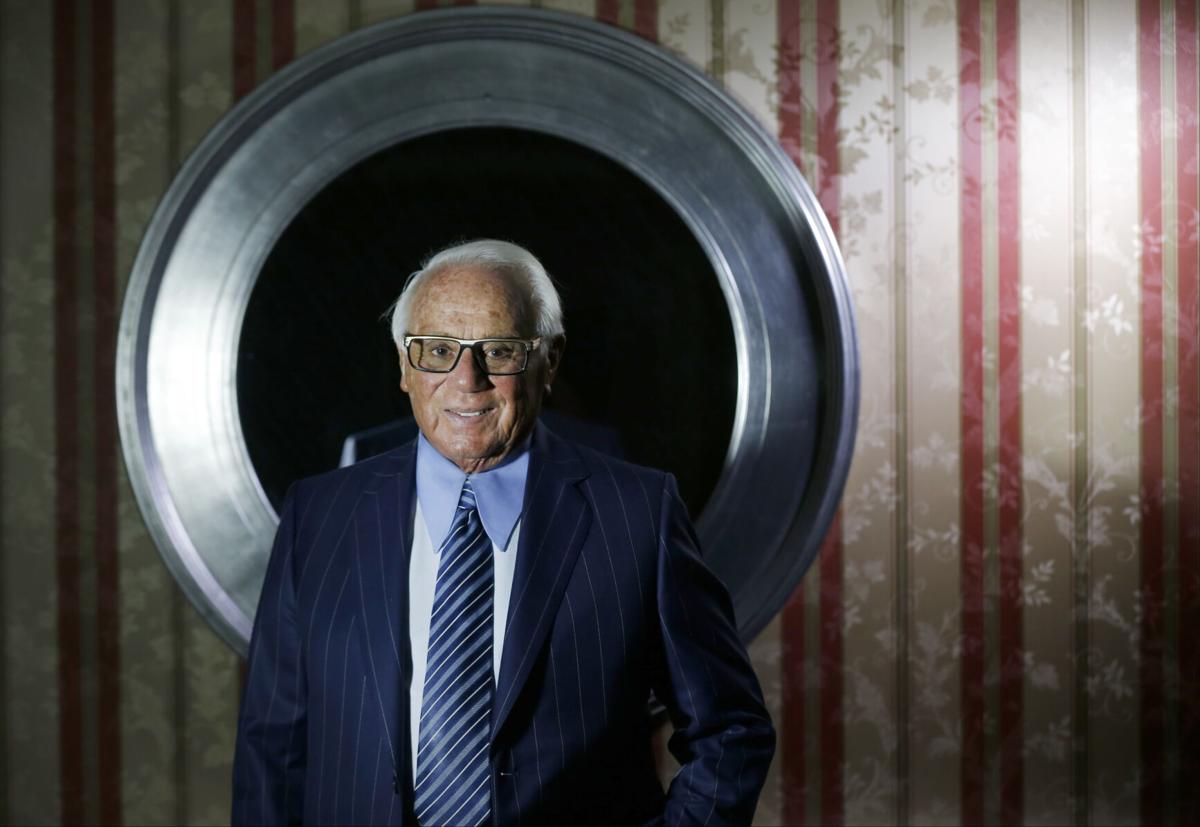 The former maintenance manager for Russell's Steaks, Chops & More and Salvatore's Grand Hotel contends in a $6 million lawsuit that his firing earlier this month resulted from his complaint about co-owner Mark Jerge coming to work after testing positive for Covid-19.
But Jerge and co-owner Russell Salvatore said Daniel Armstrong, a 14-year employee, was fired after a Feb. 2 confrontation over Armstrong's alleged malingering at work.
Armstrong's lawyer, Lisa Coppola, who filed the lawsuit Wednesday in State Supreme Court, said she thought the Covid-19 matter started her client's path to unemployment.
"We do believe that it was directly connected," Coppola said. "We think that (the argument) was staged by Mr. Salvatore to give himself a rationale for terminating Mr. Armstrong for being concerned and vocal about the fact that an owner remained on the premises with a positive Covid test."
Not true, Salvatore said.
"It's got nothing to do with his dismissal," he said. "I have cameras in my apartment and he'd been doing this every time he comes into work. He comes in at a certain time and he spends 15, 20, 25 minutes at the front desk talking to the person that's in charge of the front desk. I came downstairs and I told him, 'Dan, how often have I got to watch you talking on the front desk? I've warned you before. Do not hold conversations here. Go back to work.' "
After an argument, "I fired him on the spot there," Salvatore said.
The lawsuit said that as head of maintenance, Armstrong had to check with the front desk to see if any maintenance problems had been reported.
The veteran restaurateur said Armstrong used vulgar language against him. The lawsuit contends Salvatore used the same word to refer to how Armstrong was acting.
The lawsuit seeks $1 million in compensatory damages and $5 million in punitive damages against the owners.
"In identifying those sums, we are looking to compensate Mr. Armstrong for the emotional distress he suffered, his fear of contracting and possibly bringing the infection home to his family. Punitive damages are designed to deter conduct like this in the future," Coppola said.
"When an employer, particularly one of note, is irresponsible in this regard, it's a great disappointment and it needs to be addressed," the attorney added.
"It's all the disgruntled employees that leave and have some kind of vendetta against ownership," Jerge said. "At the end of the day, we're human, we're not doing anything on purpose to harm anyone, but they just see an easy ticket."
The lawsuit said Armstrong had been working part-time during the pandemic because he has school-age children in his Wheatfield home.
On Dec. 27, "a mutual friend" told Armstrong that Jerge had tested positive, the lawsuit said. Three days later, Armstrong was at work when he learned Jerge was there.
"He just called and asked the question of whether I had tested positive," Jerge said. "I told him yes. First of all, I'm an owner, I'm not an employee, so I need to be here. I told the Health Department that. He said, 'I don't feel comfortable.' I said, 'Then go home.' There were no customers here, the restaurant was in the middle of a shutdown, state-mandated. We're operating on a skeleton crew here. All this happened a month before his termination."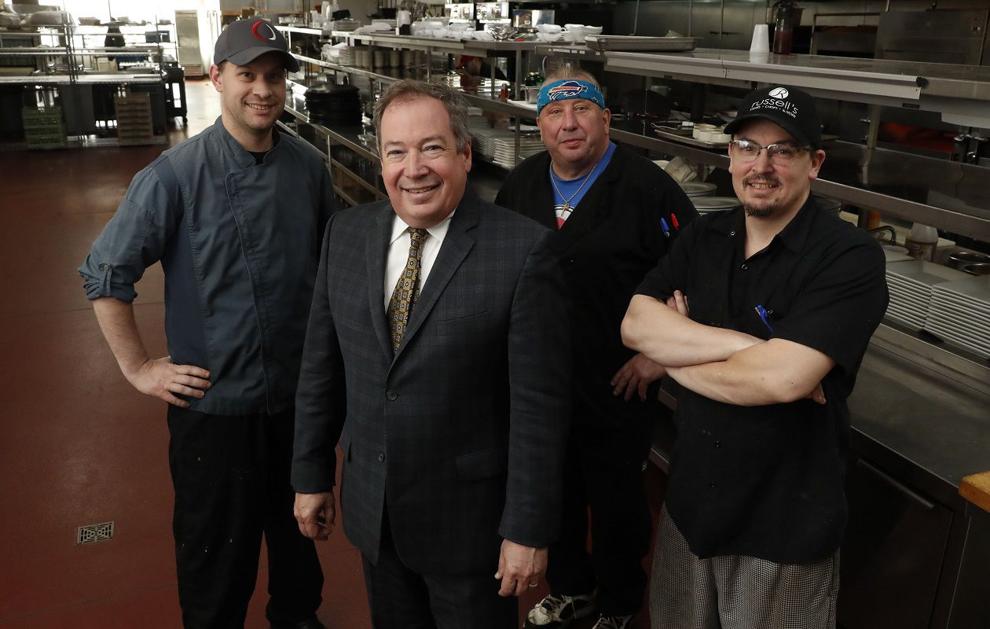 According to the lawsuit, "Armstrong objected and told Jerge that he was putting the guests of the restaurant and hotel at risk – and risking the health and safety of the employees. Jerge was unwilling to leave the premises. Armstrong told Jerge that he would leave work and avail himself of unemployment until Jerge was no longer positive for Covid-19 and working onsite, and then he would return to work at Russell's. Jerge said 'OK.' "
On Jan. 11, Armstrong's suit says, he learned Jerge was seeking a permanent replacement for him, so he called Jerge to say he intended to return to work when there was no one with Covid-19 on the premises.
According to the lawsuit, Jerge said he would talk to Salvatore about it. On Jan. 13, Jerge told Armstrong he could return to work, but it had to be full-time. The suit said Armstrong returned to work that day, but learned from the human resources department that his health insurance had been canceled.
On Jan. 29, Armstrong received a letter from the state Labor Department informing him that on Jan. 17, Jerge had sent the department a letter saying Armstrong had refused to come back to work and threatened to seek return of Armstrong's unemployment benefits.
Jerge and Salvatore declined to answer questions about Armstrong's benefits.
This isn't the first time that employees have taken Russell's to court. Last August, the restaurant agreed to a $648,000 settlement of a U.S. District Court lawsuit that accused them of not paying 149 servers the full minimum wage and giving them incorrect tip credits from 2010 to 2016.
Salvatore denied at the time that he had ever shorted anyone, and Jerge called the case "a payroll stub violation" and equated the settlement to a fine. Workers received an average settlement of more than $2,600.