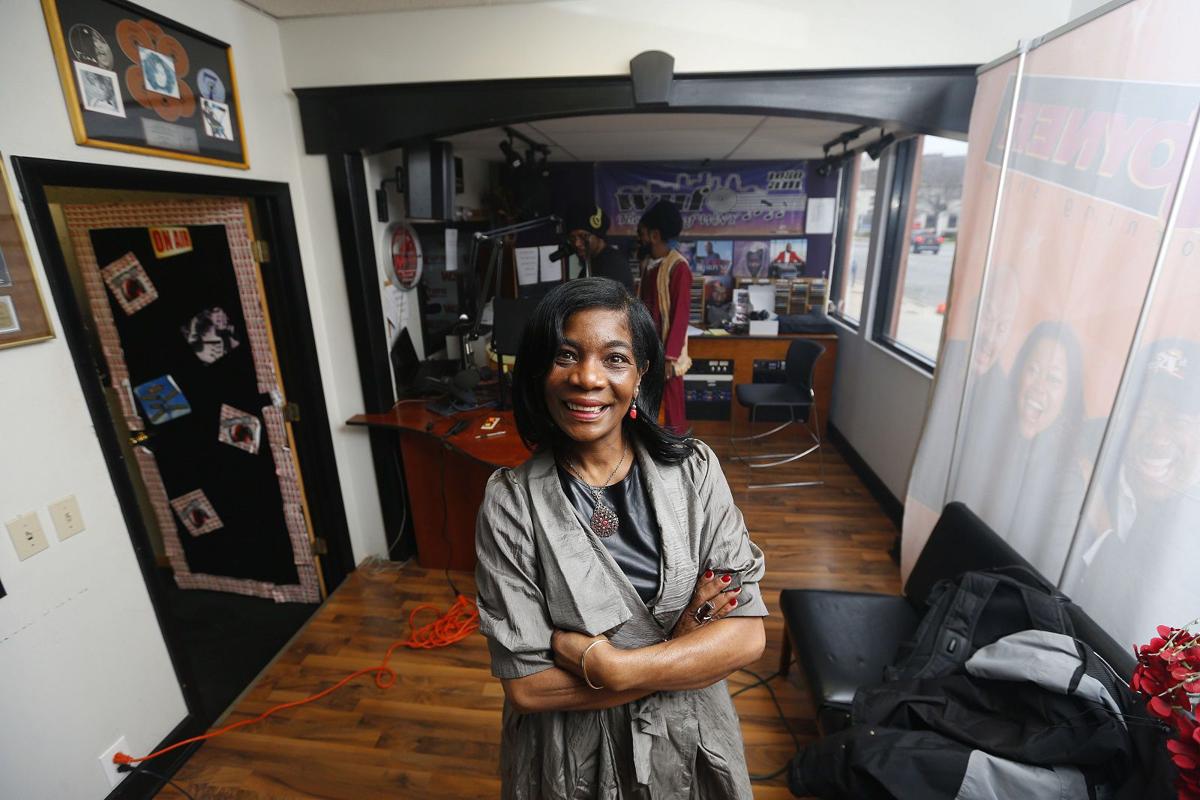 A federal judge last week awarded a nearly $500,000 judgment to an ex-WUFO program director who said that the radio station fired him after his boss told him he was not "godlike."
Robert Frank of Garner, N.C., sued Vision Multimedia Group-WUFO Radio LLC, alleging unlawful discrimination on the basis of religion and gender.
Sheila Brown, the majority owner of WUFO, made numerous comments regarding his religion and gender, including that he was not "godlike" and that God had told her he "needed to perform in a Christian manner," according to his lawsuit.
Frank also claimed that Brown would pray with people in the office and pressured him to become a member of her religious organization.
Brown often referred to how women would perform their duties and stressed that she preferred working with a female staff, according to his lawsuit.
Brown issued a statement Monday.
"As the owner and operator of this heritage station, I know fully well that the workplace has to be a safe space for people of all genders, faiths, creeds and sexual preferences," she said. "I pride myself in having a very diverse team that flourishes in a work environment where everyone and every idea is respected and valued.
"Our lawyers are reviewing the decision and are gathering information to help us determine our next steps," she said.
"This surprise judgement was made in default and the judge's ruling was based on a technicality that wasn't due to any wrong doing of Vision Multimedia Group," Brown said. 
Anthony L. Pendergrass, a lawyer who has been handling the case on behalf of the radio station, did not return calls and an email message. Frank could not be reached to comment, and his lawyer, Larry Kerman, declined to comment.
Frank moved from North Carolina to Buffalo in January 2016 to begin working at WUFO – a radio station that broadcasts as Power 96.5 FM and Mix 1080 AM – supervising the on-air talent. The station plays urban adult contemporary music and classic hip-hop and also carries religious and community affairs talk shows, among other offerings. The radio station fired Frank near the end of April 2016.
Frank, in his lawsuit, said Brown accused him of staging a "station takeover," but he called that excuse for his firing "blatantly false."
WUFO said Frank created a hostile work environment, and at times became belligerent toward the employees he was tasked with supervising, according to court papers submitted by Pendergrass.
WUFO-AM celebrated its 56th year with a party Sunday and news that the radio station will add an FM channel, improving sound quality and broadening its audience. The station, at 1080 on the AM dial, will simulcast at 100.7 FM. The station currently broadcasts an assortment of local and nationally syndicated African-American radio personalities from sun up to sun
The radio station terminated Frank after Brown learned that he had approached her business partner, bad-mouthed her and attempted to have himself installed as the station manager, according to court papers.
He attempted to orchestrate a takeover as station manager, not knowing at the time that Brown was not only the station manager, but a co-owner, according to the court papers.
Frank was counseled several times by the human resources manager, who was also present when Brown fired Frank, according to court papers filed by Pendergrass.
The evidence shows that there was no religious animus directed at Frank and certainly none based on his gender, Pendergrass wrote.
The station denied that Frank was ever subjected to any comments by Brown regarding his religion and gender.
U.S. District Judge William K. Sessions did not decide the case on the merits of the opposing arguments, however, but on the failure of Pendergrass to meet deadlines in the case.
Sessions granted the default judgment sought by Frank's lawyer. 
Western New Yorkers and listeners in Southern Ontario can now hear WUFO on both the AM and FM dials. At noon Wednesday, it became newly available on 96.5 FM in addition to its regular place on the AM dial, 1080. The station's motto is "Power 96.5: A Blend of R&B and Your Favorite Throwbacks." There was one change since
"Such a severe sanction is warranted here," Sessions wrote in his order. "Defendant's continued failure to provide disclosures and defendant's contention that mandatory disclosure is unnecessary because plaintiff 'is well aware of the two witnesses who carried out his termination' is an abuse of the judicial process. This court has already acted once to excuse a lack of action on the part of defense counsel when, in its order on August 21, 2019, it set aside the entry of default for good cause. At that time, the court saw fit to award the lesser sanction of attorneys' fees to plaintiff. This small sanction, however, was not enough to deter defendant. Despite the court's order that discovery conclude by Jan. 20, 2020, defendant failed to provide disclosures by that deadline and still has not done so. This time, defendant's persistent lack of disclosure has no excuse."
In addition to granting the default judgment, Sessions approved the damages sought by Frank.
Totaling $498,071, the judge awarded:
• $160,721 in lost back wages
• $35,000 in front pay through February 2022
• $7,200 for other lost income
• $10,049 in special damages
• $91,089 in pre-judgment interest
• $50,000 in compensatory damages for personal pain and suffering
• $50,000 in punitive damages
• $77,731 to compensate for the negative tax consequences of receiving the monetary judgment in a single tax year
• $16,281 for attorney's fees