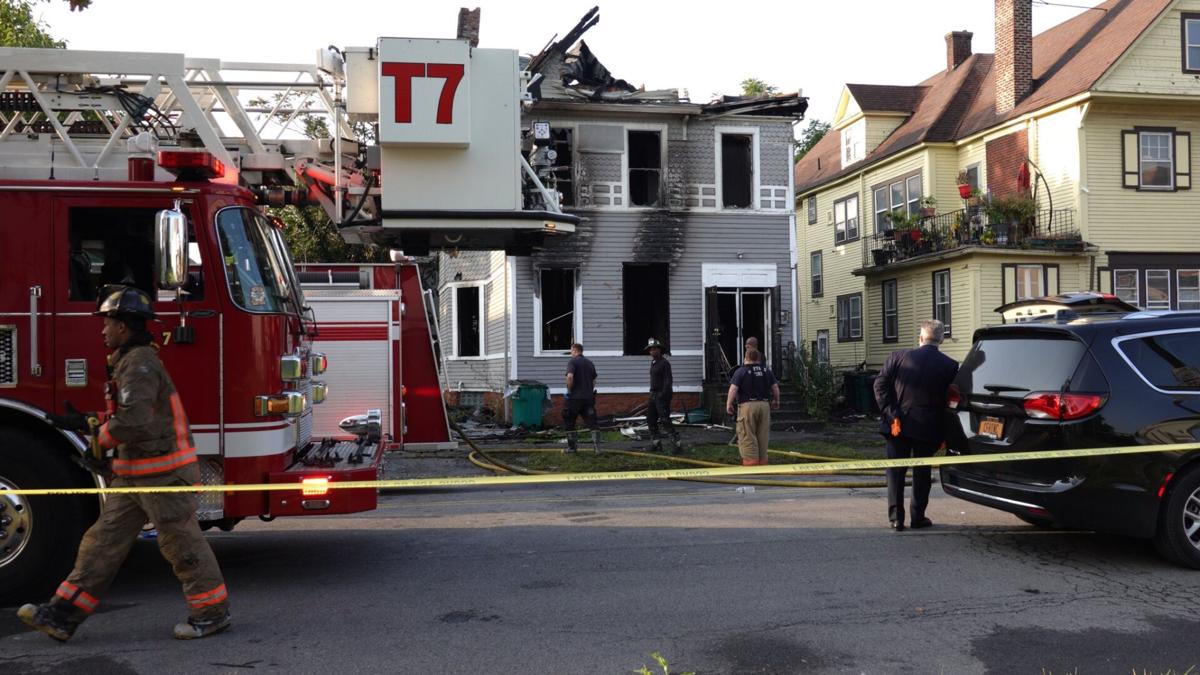 The charred remains of a gutted, three-story wooden house lay in ruin and the smell of smoke continued to tinge the air hours after an early morning fire Friday on the East Side claimed three lives.
The three people who died – Anthony Gouchie, 25, his girlfriend Emma Jade Johnson, 25, and 1-year-old Amira – were found by firefighters in a third-story bedroom during a two-alarm fire at 57 East Utica St., in Buffalo's Masten Park neighborhood.
"RIP to my first-born son Anthony gone too soon," his mother Ruthie Gouchie posted on social media. "RIP Emma Jade and my beautiful granddaughter Amira gone to soon. I love you. I'm so heartbroken ."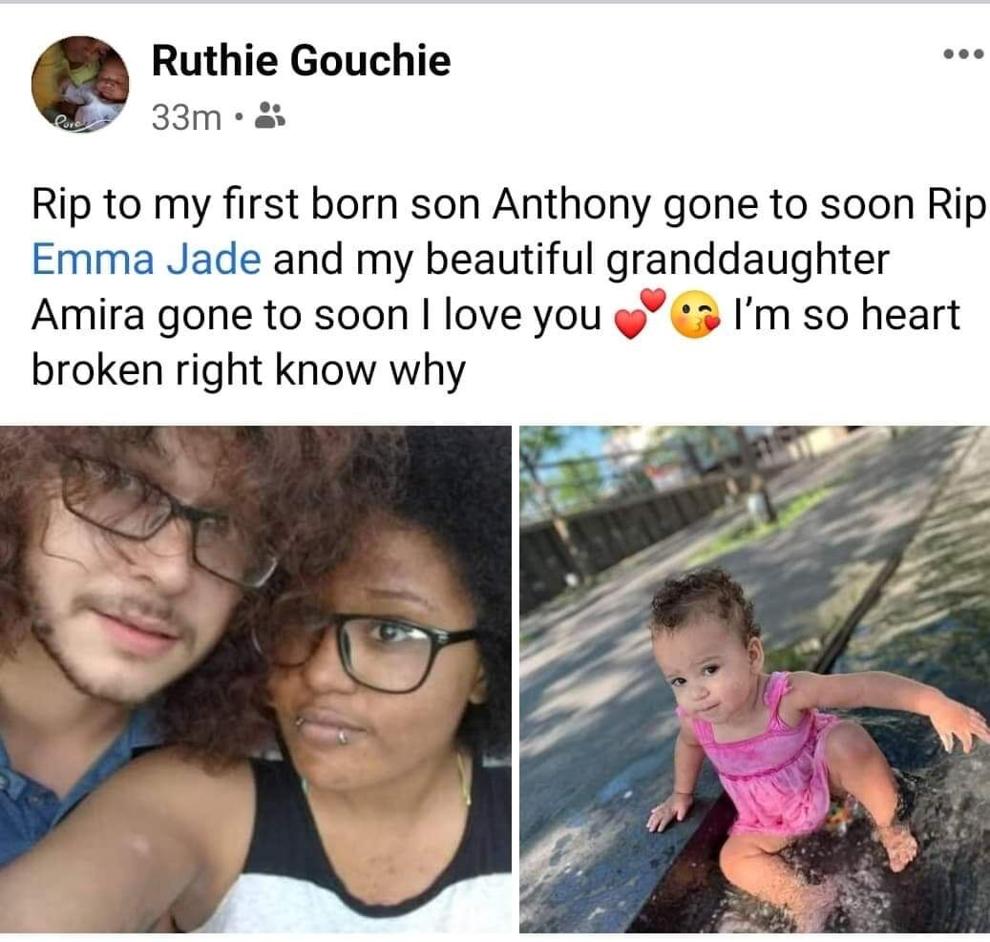 "Obviously it's a tragic event," said Buffalo Fire Commissioner William Renaldo, who said the victims were found "in sleeping quarters" in the rear of the building.
The cause of the fire is unknown and under investigation, he said. So is the cause of a car fire that started near the house.
"The car was fully engulfed upon arrival, and it was in close proximity to the house, so there is a good chance that is how the fire entered the structure," Renaldo said.
Firefighters responded to the house fire at the multi-unit residential structure just after 2:05 a.m.
"Upon arrival, we discovered fire in the first-floor rear of the structure, which quickly spread to second and third floors and it quickly escalated to a second-alarm fire," Renaldo said. "We conducted primary and secondary searches in the course of fighting the fire, and at one point in time we did discover victims on the third floor in the rear of the structure."
Renaldo said one of the difficulties in fighting the fire was that the staircase to the third floor "was compromised."
Priority One Realty, 437 E. Utica, is listed in Buffalo property records as the building's owner. Ismail Lewis, listed as the CEO, didn't return a call to a reporter.
A clerk for Buffalo Housing Court Judge Patrick M. Carney said there are no code violations against the property pending in housing court and there were no prior cases.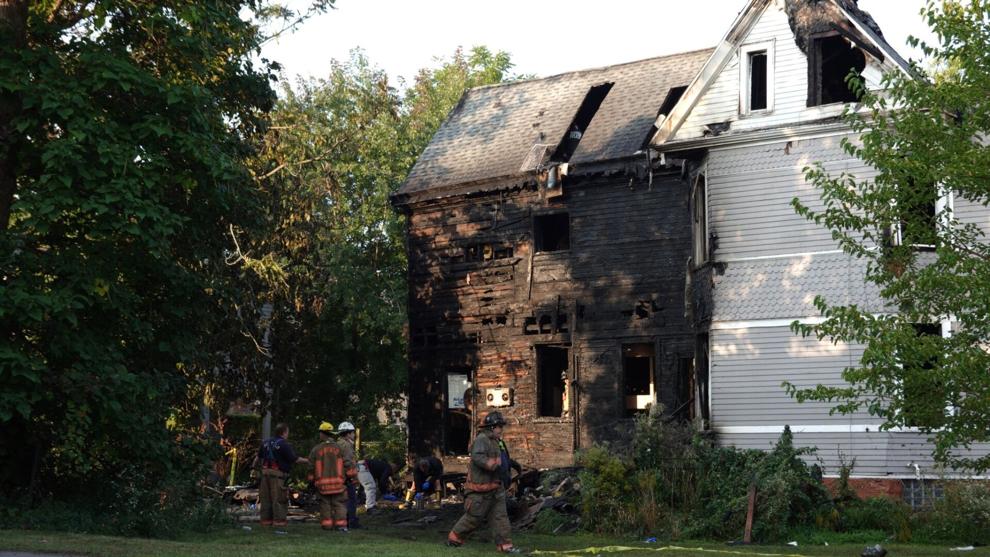 Neighbor Rick Stepney was shaken when he realized a fire was raging next door. He stepped out onto his porch with his dogs as police and firefighters arrived.
"It was horrific," Stepney said. "I've never seen anything like that so close to me and to my house. It was just traumatizing."
Stepney said he didn't know the people who died, having only seen them going in and out of their apartment, and was saddened by their deaths.
Amella Johnson, 59, stood across the street in the early afternoon, looking at what remained of the house with a look of disbelief while clutching KJ, her 10-month-old great-grandson.
She was distraught about seeing a house that meant something to her over her entire life destroyed.   
"I'm choked up about it," said Johnson, who lives a block away. "It belonged to my godmother when I was in kindergarten, and it means a lot to me. I used to run around in there when I was a little kid and had good times."