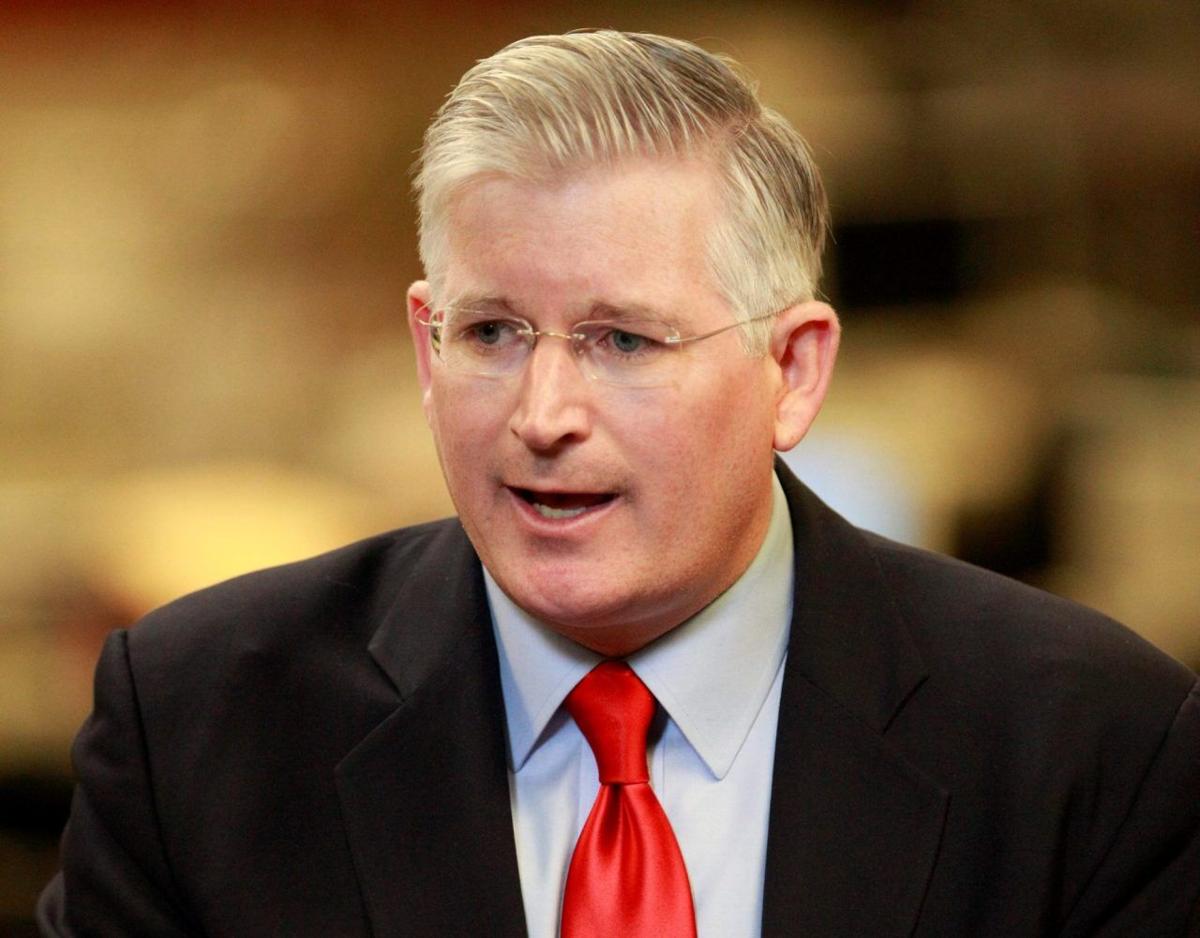 A federal judge has dismissed a lawsuit by Erie County Clerk Michael "Mickey" Kearns, who sought to prevent New York State from granting driver's licenses to immigrants living in the state illegally.
Judge Elizabeth A. Wolford, who heard oral arguments last month over his bid for a preliminary injunction, said Kearns does not have legal standing to challenge the law.
"While plaintiff may strenuously disagree with the Green Light Law, he is not the proper party to challenge its legitimacy because he has failed to establish an injury that is recognized under the law," Wolford wrote in her 32-page decision.
Wolford said Kearns "failed to allege any facts that plausibly support the claim that the Green Light Law would force him personally to engage in conduct that violates" federal law. She also found it "too speculative" for Kearns to assume he would be removed from office by the governor by not complying with the law.
Kearns called the ruling only "round one" in the case, but he did not say he would appeal. He said Wolford "punted" on deciding the merits of the case and that county clerks may have to be prosecuted before they can move forward with another legal challenge.
"This is all about the Constitution of the United States," he said. "The governor and the attorney general desperately want to avoid that confrontation, and I repeat and underline the word 'desperate.' They simply want to say that I am not the right party to bring this suit. If a county clerk can't bring this lawsuit, then who the hell can?"
Meanwhile, New York Attorney General Letitia James said the "decision reinforces our position all along — the Green Light Law is legal and enforceable."
"The law aims to make our roads safer, our economy stronger, and allows immigrants to come out of the shadows to sign up as legal drivers in our state," she said in her statement.
Kearns became the first local official in the nation to mount a legal fight against a state issuing driver's licenses to those who are here illegally, although 12 other states, plus the District of Columbia and Puerto Rico, have similar laws on the books. The laws have been controversial in the other states, but most of those state governments directly handle the issuance of driver's licenses and aren't going to sue themselves.
But because of how New York State issues driver's licenses, Kearns argued he has legal standing that local officials in other states do not have.
The U.S. Department of Justice had expressed interest in joining the lawsuit against the state, but no brief was submitted before Wolfold issued her ruling. Seven states filed briefs in support of the state.
County Executive Mark Poloncarz said the judge's decision was "well reasoned" and that an appeal is unlikely to succeed. He said Kearns should enforce the state law.
But Kearns does not intend to do so and expects a "showdown" with the state.
"If folks who are present in the country illegally want to come to Erie County for a driver's license, let me save them a trip," he said. "I will not be issuing a driver's license to any illegal immigrants."
He also said he will inform the Erie County Legislature that the Green Light Law is an unfunded mandate that could cost $700,000 to implement.
A conservative-leaning Democrat, Kearns has criticized the Green Light Law as granting unearned privileges to residents who committed a crime by entering the remaining in the United States without authorization. Opponents have also raised issues of potential voter fraud, unwarranted access to jobs, additional burdens on county clerk offices and a weakening of investigative powers by local police.
Those who support the law have said it will make the streets safer by preventing hit-and-run accidents by thousands of undocumented immigrants and provide millions in license fee revenue to the state. They also cite data showing a sharp decrease in the percentage of uninsured drivers and have argued that the new laws have made police work for routine traffic stops easier, not harder.
Wolford's decision was heralded by immigrant rights activists Friday.
"We are very pleased today with Judge Wolford's dismissal of the Erie County Clerk's frivolous lawsuit challenging the Green Light law," said Javier H. Valdés, co-executive director of Make the Road New York. "Today's ruling shows that racism, xenophobia and political opposition alone do not give someone standing to challenge this law."
Steven Choi, executive director of the New York Immigration Coalition, called Kearns' suit a waste of taxpayer money.
"With Judge Wolford ruling that Kearns lacked standing to even bring the case in the first place, maybe now he'll be quiet, put his personal hatreds aside and do what he was elected to do — follow the law of the land when it goes into effect on Dec. 14 and begin issuing driver's licenses to everyone deemed qualified," he said.
Read the judge's decision: