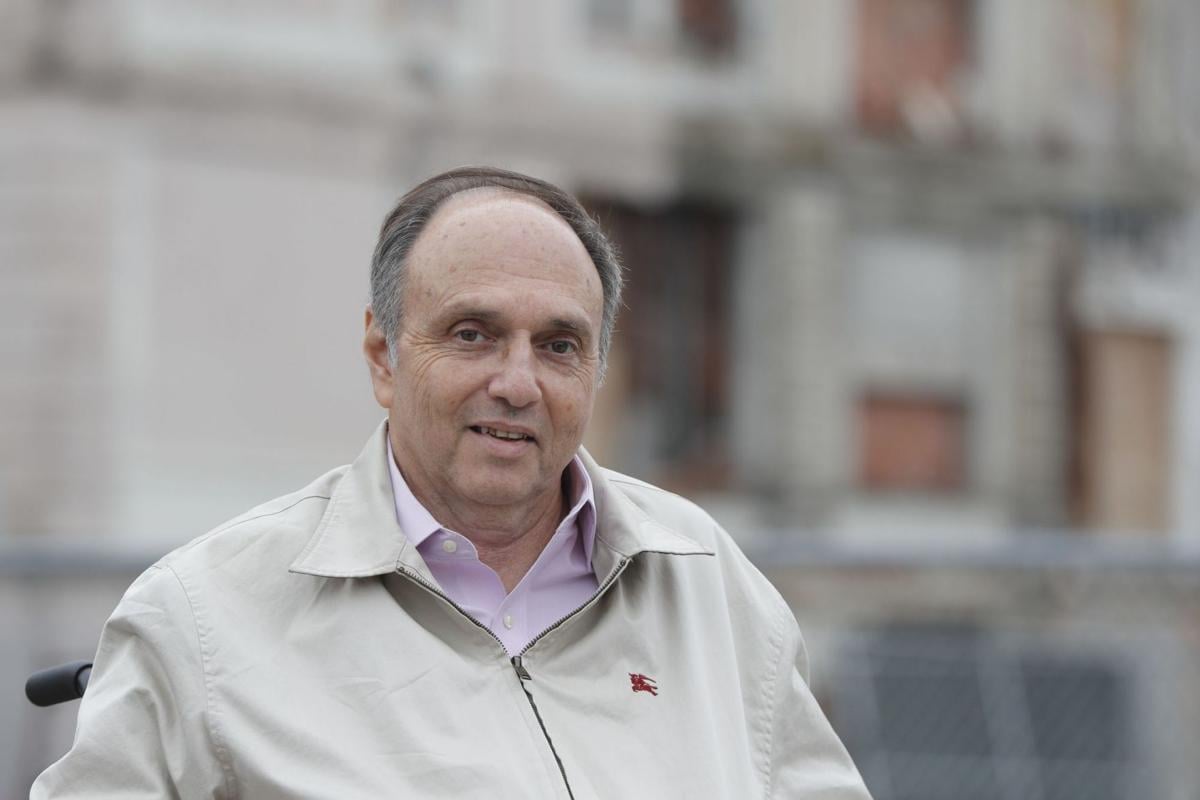 FBI agents have sent out subpoenas in an investigation of deals involving Buffalo's fastest-growing apartment owner, Robert C. Morgan.
Morgan's companies, with corporate headquarters in suburban Rochester, have been buying up apartment complexes here for more than a decade and now own, co-own or manage 3,500 local units. Morgan is part of the team redeveloping the former Millard Fillmore Hospital site at Gates Circle and intends to build some 500 apartments there.
Morgan's companies' holdings, which reach into 14 states, include Maplewood Estates in Hamburg, Idylwood Resort Apartments in Cheektowaga, Park Place in South Buffalo and Tonawanda's Raintree Island and Paradise Lane.
Five sources with direct knowledge of the FBI inquiry said agents are examining the way Morgan's companies finance their acquisitions, with a specific eye on the information provided to lenders. Two of the sources said the investigation could extend to other players in the local real estate industry as well. It isn't clear whether the probe's focus is Morgan or Morgan's companies.
Morgan did not return a telephone message left at his headquarters seeking comment for this article. Four sources told The News that criminal defense attorney John F. Speranza of Rochester is among the lawyers Morgan has turned to for representation in the matter. Speranza did not return two messages left at his office last week.
While Morgan did not comment for this story, he recently told The News when interviewed about his company's deals that there is nothing unusual about the way he obtains his financing.
"I borrow money the same way everyone else does in the U.S.," he said. "There's no hidden secrets. There's no story to tell."
Morgan also recently told The News that all his properties are succeeding, and he doesn't mislead lenders and doesn't break the law.
Morgan is a son of Holocaust survivors who, when working in his family's seafood store in Rochester in 1991, was shot by an armed robber and left paralyzed below the waist. After the shooting, he made a career of real-estate investing, which had been a sideline for him. Over the years he acquired mobile home parks, RV parks, retail plazas, apartment complexes and storage units.
In Rochester, one of his companies was a partner in converting an aging downtown mall into a modern mixed-use building known as the Tower at Midtown. He's also central to the creation of a new performing arts center with a tower for apartments in the city's downtown, a project known as Parcel 5.
He has completed apartment projects in Syracuse, Watertown and other cities in the Northeast. He rents space to 25 stores in the Tops Friendly Markets chain. Morgan is in the Rochester Business Hall of Fame and was awarded a Lifetime Achievement Award by the Boys and Girls Clubs of Rochester.
There is no suggestion Morgan's companies may default on any loans. One source who has seen one of the subpoenas said the focus is on the information, such as real or projected rental income, that was provided in order to obtain mortgages.
Two sources, who asked not to be identified so as not to reveal their involvement in the federal matter, said an assistant U.S. attorney is assigned to the investigation and a grand jury is involved.
Many of the companies' loans for residential real estate have been bought by national loan guarantors Fannie Mae and Freddie Mac and sold to investors. An investigator with the Inspector General's Office of the Federal Housing Finance Agency, the government unit that oversees Fannie Mae and Freddie Mac, was involved in the early stages of the investigation, two sources with direct knowledge said.
News Staff Reporter Dan Herbeck contributed to this report.