Everyone in Niagara and Orleans counties will have access to broadband internet service within a few months.
And it probably wouldn't have happened without federal stimulus money.
RTO Wireless, a Massachusetts company specializing in rural broadband, won competitive bidding to provide broadband service in the two counties.
The contracts were approved Tuesday in Niagara County and July 28 in Orleans County.
Niagara County's contract is worth almost $4.3 million, while Orleans County's deal costs $3.6 million – all federal money, either from President Biden's American Rescue Plan, the anticipated infrastructure bill, or an Agriculture Department rural broadband program.
Without that, "What would happen is, you'd have the normal slow roll of network build," said Steven Hubbard, CEO of RTO Wireless.
The public funds will subsidize the construction of the system, and the counties will play no role thereafter, said David E. Godfrey, a Niagara County legislator who has worked on the broadband issue since 2012.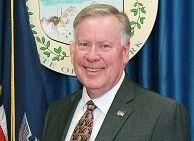 "The reason why there's no networks in these rural markets is, the economics don't work," Hubbard said Wednesday. "You need to have assistance to build out to these rural and ultra-rural areas. The customers can't support the infrastructure costs."
According to RTO's research, about 1,650 addresses in rural Niagara County have no access to broadband, and another 1,300 can obtain only poor service and are deemed underserved. Orleans County lists more than 1,300 unserved addresses.
"We wanted the unserved to be covered, but we wanted residents and businesses that are underserved to be able to hook up and have a choice for their Internet service," said Lynne M. Johnson, chairwoman of the Orleans County Legislature.
"Internet should be no different than any other public utility, like electricity," Godfrey said.
"It became especially evident during the pandemic how much people are dependent on high-speed internet," Johnson said. "We had children having to complete their online courses and unable to do so. We had telehealth, and a lot of residents weren't able to hook up."
RTO's service, to be sold under the name Ambient Broadband, will be available to everyone in the two counties, creating competition for Spectrum, the main broadband provider locally.
According to the company's bid documents, Ambient will offer five speeds and prices, ranging from $29.99 to $149.99 per month.
Hubbard said customers often sign up at the cheapest price and move up to higher speeds later, when they see the value of the service.
Hubbard said RTO intends to seek government grants to subsidize the installation cost, which is estimated at $650 per address. Any amount not covered by a grant would be passed on to consumers in monthly installments, he said.
Last year, RTO installed six public Wi-Fi hot spots in Niagara County – two in Wheatfield and one each in Wilson, Porter, Hartland and Middleport – and 12 in Orleans County, paid for by the Microsoft Airband Rural Broadband Initiative.
RTO is a partner of the Microsoft program, which put the company in touch with the two counties, Hubbard said.
RTO operates a small broadband network in Steuben County and larger ones in Maine, and it's currently constructing a network in White County, Ind. It also installed 31 Wi-Fi hot spots last year in rural Vermont.
For its broadband coverage, RTO will use the Citizens Broadband Radio Service – high-frequency radios mounted on towers, most of which already exist.
It will use 15 towers in Niagara County and 13 or 14 in Orleans County, Hubbard said. RTO may have to erect a few towers of its own, but he said that number will be "less than five."
RTO's bid said it intends to begin installing its transmitters by November and bring them online between January and April 2022. Hubbard said regulatory delays are a possibility, however.
Municipalities will need to approve the installations, and Hubbard said new state regulations on fiber optic installations also might affect RTO's plans.
The towers will be linked by fiber-optic cable, which Hubbard said RTO will install.
RTO's budget for Niagara County projects the service will become profitable by 2024. The company budget estimates 1,460 customers next year and steady growth to more than 4,800 customers by 2031.