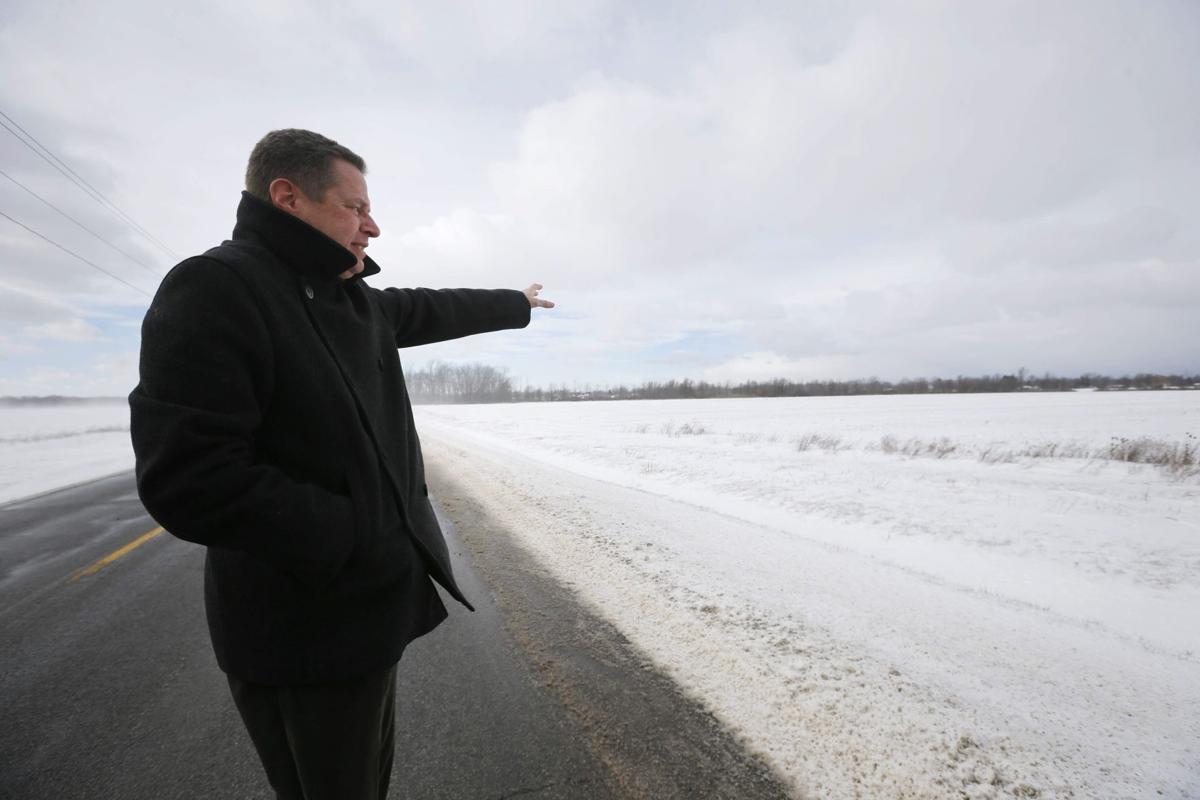 National Fuel was premature in requesting an extension of its deadline to complete a new $500 million pipeline to carry natural gas from northern Pennsylvania to Canada through Western New York.
The Federal Energy Regulatory Commission on Tuesday rejected the request from National Fuel and its Empire Pipeline subsidiary to push the construction deadline for the Northern Access pipeline from February 2022 to December 2024.
Although FERC said it was too soon for the company to ask for such an extension, it rejected National Fuel's Oct. 16 request "without prejudice," meaning the company is free to ask again when the question is more timely.
"We remain fully committed to this project and, as indicated in the FERC comments, we are able to file again," National Fuel spokeswoman Karen L. Merkel said.
"We're glad they denied it," said Diana Strablow, vice chairwoman of the Sierra Club's Niagara Group.
The seven-page FERC ruling noted that 64 comments, all negative, were received during a 15-day public comment period.
"I think they had an impact," Strablow said.
The state Department of Environmental Conservation has tried to block the pipeline project by refusing to grant a water quality permit that would allow the 24-inch-wide pipeline to cross 192 streams in Allegany, Cattaraugus and Erie counties.
National Fuel has won every lawsuit over the pipeline so far, winning eminent domain rights to take land along the route, overcoming a Pendleton law that would have impeded the construction of two gas compressors in that Niagara County town, and defeating the DEC over its refusal to grant the stream crossing permit.
One last lawsuit over the latter issue remains pending before the U.S. Second Circuit Court of Appeals in New York City.
In its FERC request, National Fuel referred to the delays caused by litigation as a reason for seeking an extension of the construction deadline.
It would have been the second extension. FERC's original approval for the project in February 2017 gave the company two years to complete it, but in January 2019, FERC granted a three-year extension.
Strablow said the project has been pending for so long – it was first announced in 2013 – that National Fuel ought to be required to complete a new environmental impact study.
"New York's climate laws have changed," Strablow said. "Right now, under the Climate Leadership and Community Protection Act, New York is laying out the implementation plans to transition our state off of fossil fuels. There will be no market for new gas in New York State."
The 97-mile pipeline would carry fracked gas from McKean County, Pa., to connect to an existing Canadian pipeline beneath the Niagara River at Chippawa, Ont.