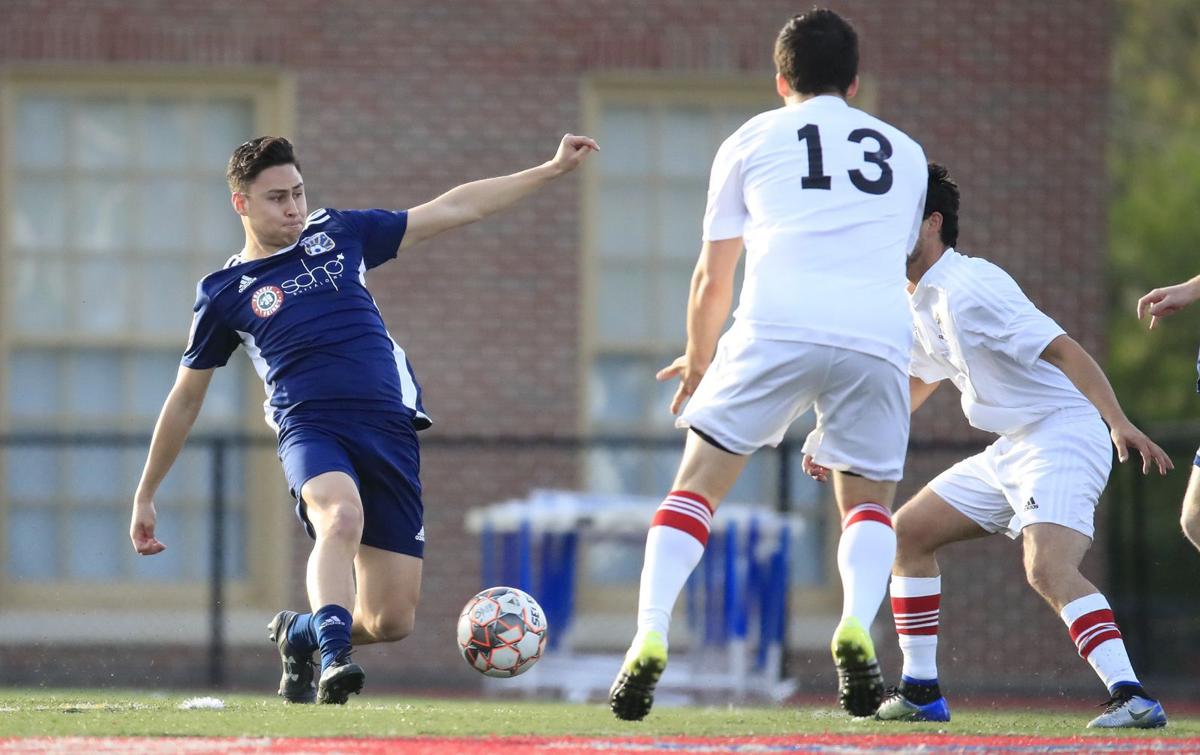 For the first time in a decade, there will not be men's amateur soccer league action in Buffalo, at least not under the traditional structure of a 10-game regional schedule with the possibility of playoffs.
The National Premier Soccer League announced Thursday that, due to health concerns and restrictions from the spread of Covid-19, its board of directors voted unanimously to cancel the season as it was previously arranged.
According to a post on FC Buffalo's website, owner Nick Mendola acknowledged the league's cancellation but offered a glimmer of hope for Buffalo soccer fans.
"Our priority is to play when it's deemed safe for our players, our supporters, and our community. We held calls with our players and staff late Wednesday, and the resounding and positive response was, 'Well, OK, just tell us when and we'll be there,' " Mendola wrote.
"We're fortunate that there are a number of teams in our league and other leagues that feel the same," the letter continued. "We are working to put together conditional fixture dates and competitions amongst other plans. Though the dates for competition are delayed, there's excitement at being with you when the worst part of this battle is won."
The club's owner said a message for fans who've already purchased season tickets will come shortly.
"Many of our owners expressed the need for flexibility, which is why we are offering a flexible, customized schedule once we are past this pandemic," the league's website reads. "The NPSL will continue to adapt in order for its teams to make the right decision for their businesses."
Mendola noted that FC Buffalo has already had to cancel three prearranged friendly matches, as well as a preseason fan event.
The club's 11th season was planned to kick off May 16 with a home match against the Rochester Lancers. Last year, the Wolves marked their 10-year anniversary with a preseason trip to Germany, as well as a home friendly against 2.Bundesliga side FC St. Pauli 2.
The NPSL held the vote Wednesday night, with respect to the United States Adult Soccer Association's ban of soccer activity through April 30, which was a product of the Centers for Disease Control and Prevention's recommendation to avoid any activity with 50 or more people for eight weeks, effective March 15.
In its decision to cancel the season, NPSL chairman Kenneth Farrell noted the short duration of the league season, as well as how a delayed campaign would affect college players who compete in the amateur league but would have to return to school for preseason.