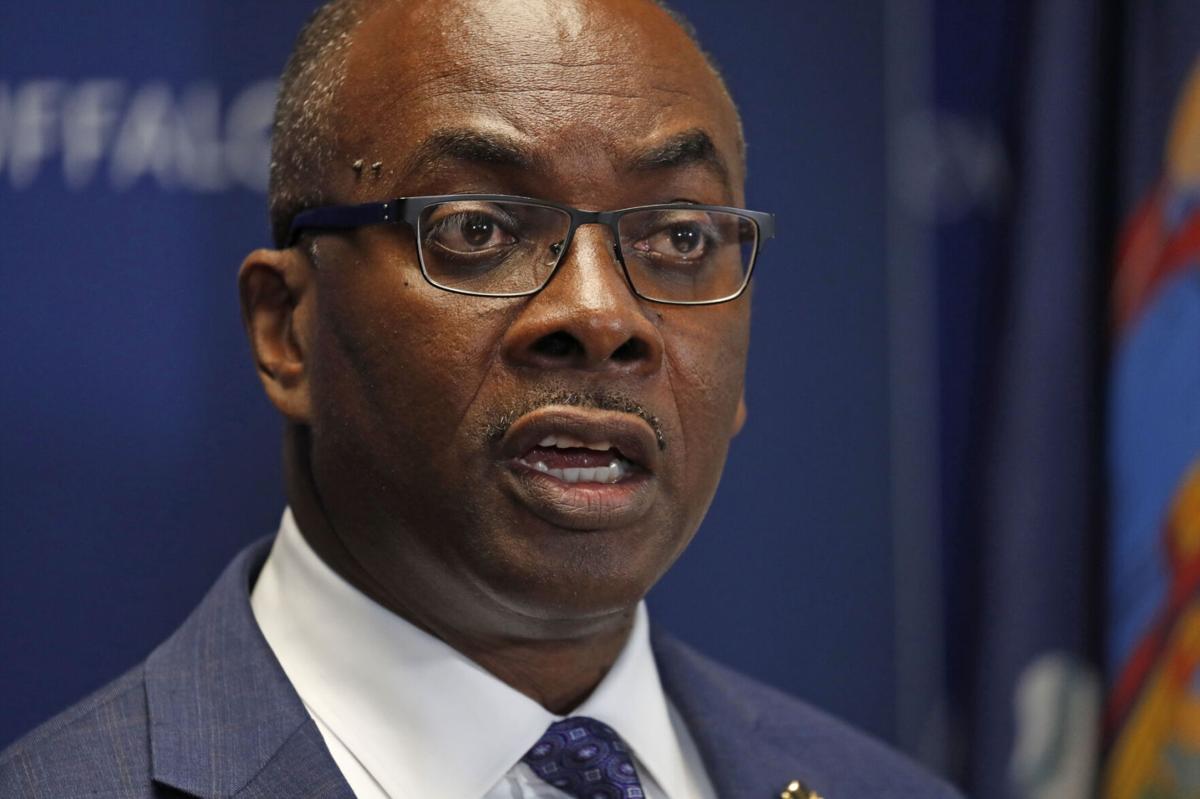 The former chief operating officer of a Lewiston waste disposal business testified before a federal grand jury earlier this year about campaign donations to Mayor Byron W. Brown and the company's contracts with the City of Buffalo, two sources said.
Gary E. Smith, the former Modern Corp. executive, was also questioned three times by FBI agents investigating the criminal activities of G. Steven Pigeon, the former Erie County Democratic Party chairman and lobbyist.
Pigeon has been cooperating with the FBI since pleading guilty to political corruption charges more than two years ago.
According to two sources with knowledge of the investigation, Smith told authorities that the mayor never demanded campaign donations from him in exchange for Brown approving Modern Corp.'s city contracts.
Smith also told authorities he does not know what conversations Pigeon had with the mayor, the two sources said.
Those sources, who spoke on the condition of anonymity, told The Buffalo News that Smith gave authorities the following information:
• In 2015, Pigeon worked for Modern as a $25,000-a-month lobbyist, and one of Pigeon's duties was trying to convince Brown and other city officials to give Modern a no-bid extension on its contract to dispose of the city's garbage. The contract was worth about $5.5 million a year.
• Pigeon at one point asked Smith to pay him an additional $5,000 a month for Maurice Garner, a close political associate and confidante of Brown, in hopes that Garner could help convince the mayor to approve the contract extension. The Modern executive balked at the $5,000 but agreed to pay Pigeon an additional $2,500 a month for Garner's help. Smith told authorities he does not know whether Pigeon gave that money to Garner.
• An aide to the mayor told Smith in May 2015 that the city had decided to extend Modern's contract, but the city quickly changed course and put the contract up for public bidding after FBI agents and State Police raided Pigeon's home office in downtown Buffalo, seizing his computers and business records.
"The FBI is trying to determine if there was any quid pro quo relationship between the donations to the mayor and Modern's contracts with the city," one of the sources told The News. "They also want to know what dealings there were between the mayor, Pigeon and Maurice Garner."
Brown, who has previously said he runs City Hall in an ethical manner, said the city's garbage and recycling contracts "are competitively bid to get the best price and outcomes for city residents for goods and services."
Spokespersons for the FBI and the U.S. Attorney's Office declined Friday to comment on their interest in the Modern Corp. contracts with the city or the company's contributions to Brown.
Authorities would not say whether they are still investigating those contracts and contributions. 
Contributions and contracts 
A News analysis of state Elections Board records showed that Modern, as well as associated companies listed at two Lewiston addresses used by Modern, and Smith donated a total of $67,560 to Brown's campaign organization between 2005 and 2019.
Within two months after the May 2015 raid on Pigeon's home office, the Brown campaign returned a $2,500 donation to Modern Disposal, one of the Modern companies, and $500 to one of Pigeon's companies, Landon Associates, the state records show.
Although Modern lost the garbage disposal contract to a business competitor – Waste Management Co. – after competitive bidding in 2015, the city awarded Modern a new contract for running its recycling program in 2017. The recycling contract, which runs for five years at $3 million annually, also came after competitive bidding.
Since 2005, city records show, Modern Corp. and its associated companies have been paid more than $60 million for handling Buffalo's garbage or recycling materials. On its company website, Modern identifies itself as one of the nation's 20 largest waste disposal companies.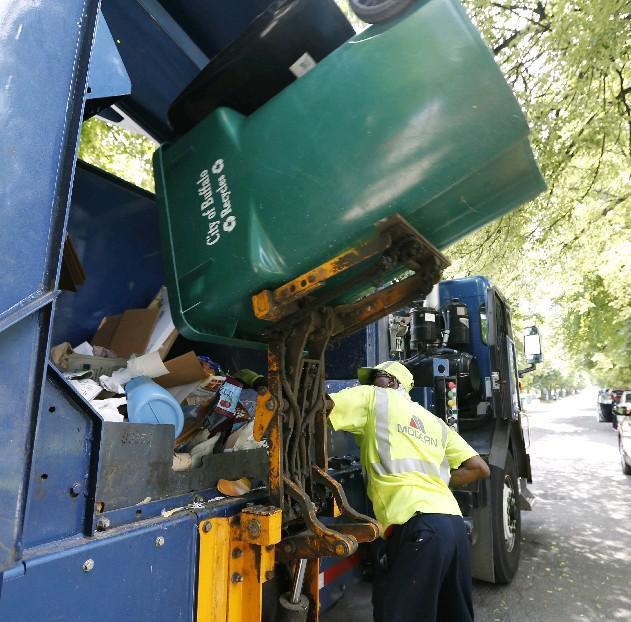 A month before that, FBI agents raided Garner's Buffalo home and the Buffalo offices of two political organizations. One of the political organizations was founded by Garner and the other co-founded by Garner.
Smith knew of his company's donations to the Brown campaign fund, and knew that Pigeon was trying to convince the mayor to authorize a renewal of the Modern Corp. contract, one of the sources said. But the source said Smith was not privy to all the conversations and interactions between Pigeon, Garner and city officials.
The only money that Modern Corp. gave to Brown was in the form of "official donations that were made to his campaign (and) recorded in public records," the source added.
Asked why the Brown campaign returned two donations to Modern and Pigeon's company, the source said: "Steve became radioactive after the FBI raid … Nobody wanted to be publicly associated with him."
Smith, who retired from his job with Modern in late 2016, declined to comment on Friday, but his attorney, Alan J. Bozer, confirmed that Smith was questioned by the FBI and did appear before a grand jury.
"Mr. Smith was contacted by the FBI. We fully cooperated with the FBI and were assured by the government that Gary was not a target of the investigation," said Bozer, who heads the white collar criminal defense and government investigations team for the Phillips Lytle law firm.
"Gary was an officer of Modern Corp. for more than 25 years. He appeared before the grand jury on Jan. 14 and answered all questions," Bozer said. 
Bozer said he could not disclose details of Smith's testimony or his interviews with the FBI.
Contracts 'competitively bid,' Brown says
Brown has stated in the past that City Hall is run in an ethical manner and that he is not concerned about the Pigeon investigation. On Friday, he reacted to questions about Modern Corp. by issuing a brief statement saying the city's garbage and recycling contracts "are competitively bid to get the best price and outcomes for city residents for goods and services."
City spokesman Michael DeGeorge added that the city's original garbage contract with Modern was already in effect when Brown was first sworn in as mayor on Dec. 31, 2005.
Terrence M. Connors, an attorney for Modern Corp., said the company "is neither a target nor a subject of any investigation."
"All political contributions by Modern were properly disclosed and a matter of public record," Connors said. "No one contradicts that fact."
Garner's attorney said he has done nothing wrong. 
"Maurice denies any wrongdoing. He has never been asked to testify before a grand jury, and the government has never told him that he's a target in this investigation," said Patrick J. Brown, Garner's attorney.
"I have no comment on any of this," said Pigeon's attorney, Paul J. Cambria.
News reporters Robert J. McCarthy and Lou Michel contributed to this story.