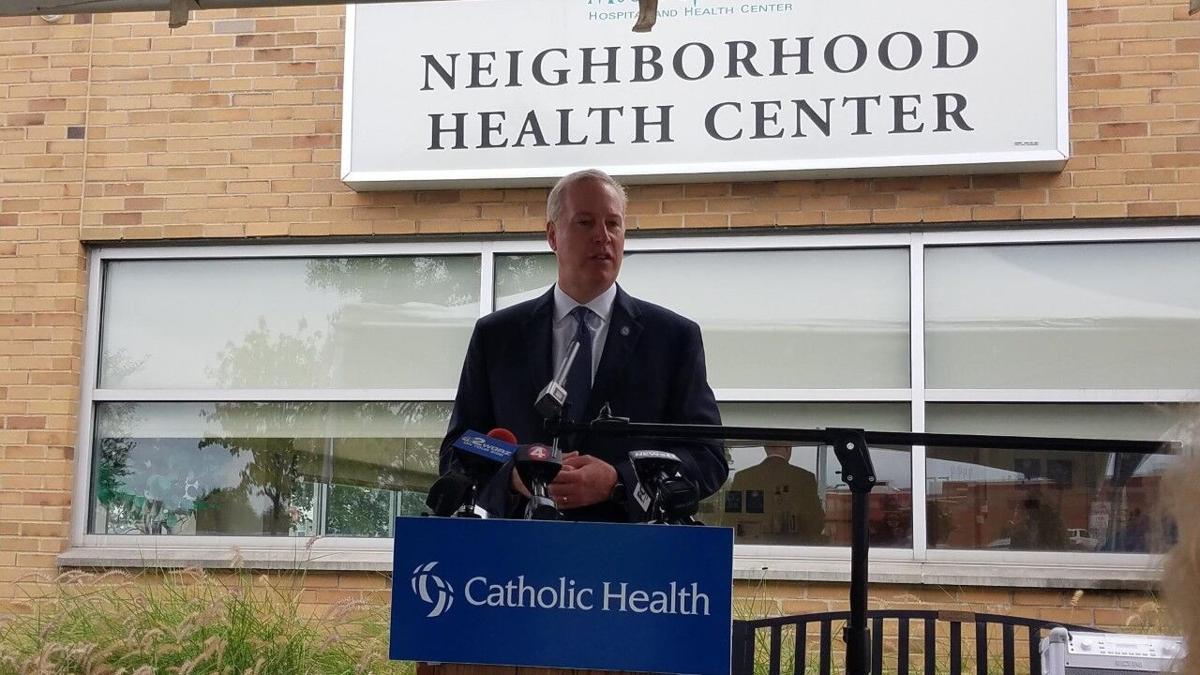 Catholic Health announced Sunday that it has postponed some elective surgeries at its hospitals Monday as it waits to see how many employees it will have eligible to work.
Gov. Kathy Hochul's order that all health care workers must be vaccinated against Covid-19 takes effect Monday. As of Sunday afternoon, Catholic Health spokeswoman JoAnn Cavanaugh said 90% of Catholic Health's workers are now vaccinated.
If necessary, Gov. Kathy Hochul said she will sign an executive order declaring a state of emergency to fortify state and local medical systems. 
However, the organization said all employees had to get a shot or file a request for a religious exemption by 9 p.m. Sunday. All religious exemption requests will be put on hold until a federal court ruling on their legality, expected Oct. 12.
"Any unvaccinated Catholic Health personnel covered by the mandate who have not received a medical exemption or deferral or requested a religious exemption, will be placed on an unpaid leave of absence for 30 days, after which time they will be subject to termination unless they meet the requirements of the mandate," a Catholic Health statement said.