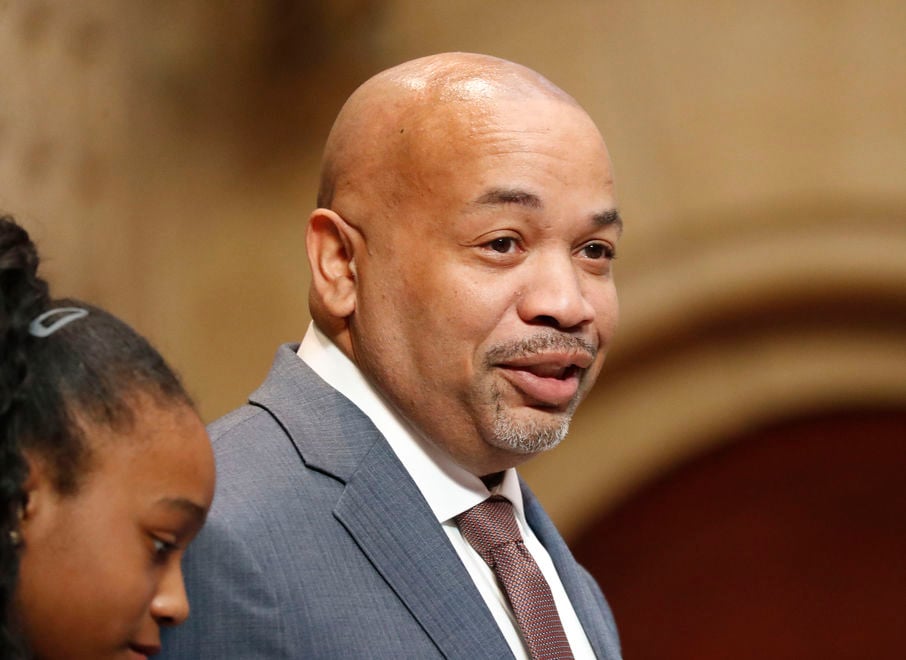 ALBANY – Facing growing pressure from fellow Democrats, sexual harassment victims and government watchdog groups, Assembly Speaker Carl Heastie on Monday revised his course and said a report on allegations against outgoing Gov. Andrew M. Cuomo will be completed and made public.
Heastie, a Bronx Democrat, came under blistering criticism Friday afternoon when he said the Assembly was halting the impeachment probe of Cuomo.
Heastie and some Democrats said the constitution makes it clear that impeachment cannot be a route the Assembly takes against an individual if they resign from office, which Cuomo is doing sometime next week.
But while even some critics acknowledged the legal limits of impeachment against Cuomo, they accused Heastie of trying to cover for Cuomo by declaring on Friday that the Judiciary Committee would not release a report on its findings, even though Heastie said at the time that there was enough evidence to likely impeach Cuomo in the Assembly and then find him guilty in an impeachment trial in the Senate.
The Assembly Judiciary Committee's impeachment investigation had been underway since last March.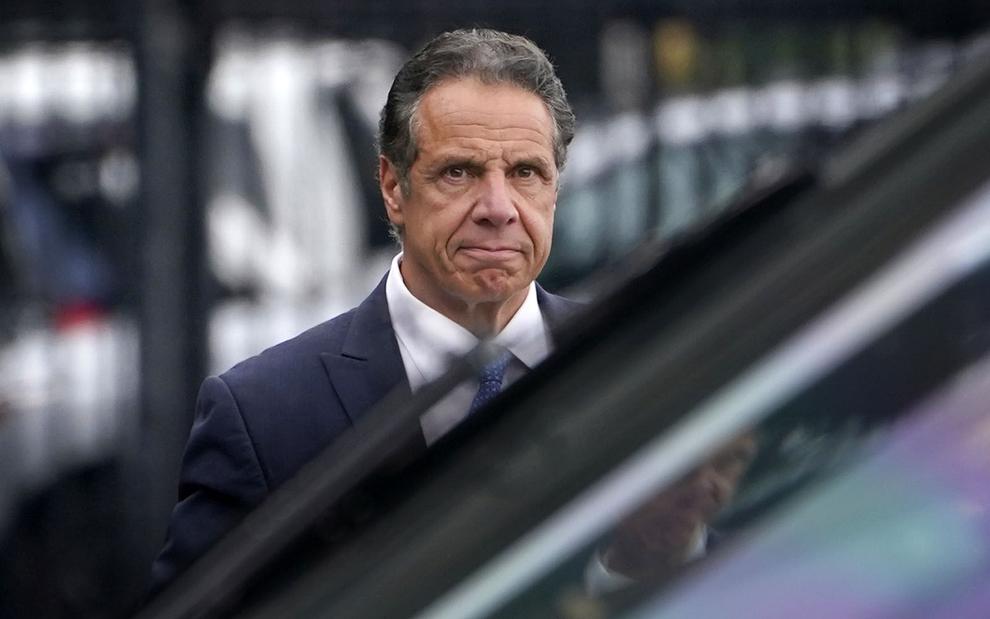 On Monday, Heastie, along with Judiciary Chairman Charles Lavine, a Long Island Democrat, issued a joint statement declaring that the panel "will continue to review evidence and issue a final report on its investigation of Governor Cuomo."
The Assembly committee has spent millions of dollars on outside lawyers, internal staff, travel and other items in its sweeping investigation of Cuomo.
The panel's task was to investigate not just the sexual harassment allegations against Cuomo, but allegations his administration purposely undercounted Covid-19 deaths of nursing home residents last year after ordering the facilities to take in Covid-19-positive patients from hospitals; the use of state resources in his $5.1 million book deal; and reports of priority Covid-19 testing done for Cuomo friends and family members.
The speaker's reversal came after a steady and loud drumbeat that began Friday afternoon and continued through Sunday night from Assembly and Senate Democrats, Republicans and others who said Heastie's Friday decision not to issue a report on the findings against Cuomo would not only sweep scandals under the rug, but be a disservice to the public and victims of sexual harassment and Covid-19 nursing home deaths.
Assemblyman Michael Montesano, the ranking Republican on the Democratic-led Judiciary Committee, told The Buffalo News on Friday that "one way or another," the information about the panel's findings involving Cuomo were going to be made public. He said if Heastie didn't reverse course, Republicans on the panel were discussing issuing their own report – based on evidence and briefings they had on the scandals during closed-door sessions held by committee members from both sides.
Heastie and Lavine cautioned that the final report of the investigation "will take all appropriate steps" to ensure that it does not interfere with investigations still ongoing involving Cuomo. Federal prosecutors in Brooklyn have a criminal probe underway of the nursing home matters, and Attorney General Letitia James has an investigation of the Cuomo book deal that followed her recent report accusing Cuomo of sexually harassing multiple women. Five different county district attorneys are looking to see whether allegations that Cuomo inappropriately touched female staffers rise to criminal acts.
Cuomo has apologized for some of this actions, but has denied touching anyone inappropriately and has said he never sexually harassed any of the women who said he made offensive comments to them.
One Albany watchdog group that has been sharply critical of the State Capitol's lack of transparency over the years said Heastie's decision to produce a public report on the judiciary panel's investigation is the right call.
"Taxpayers paid for it … New Yorkers deserve to know what they found, if anything," said Blair Horner, executive director of the New York Public Interest Research Group.
Assemblywoman Monica Wallace, a Lancaster Democrat and member of the Judiciary Committee, said there were legal obstacles to going forward with impeachment once Cuomo is out of office, including the state constitution. The Judiciary investigation was not expected to be wrapped up until early September and a final Senate trial court impeachment could not happen until at least October.
Wallace, who has direct knowledge of the investigation's details, said Heastie is rightly going ahead with a public report on an investigation that has obtained hundreds of thousands of pages of records and dozens of witness interviews.
The lawmaker said Cuomo minimized the recent sexual harassment report by Attorney General Letitia James by calling it politically motivated. She believes it is important that the Judiciary Committee release its own findings on the alleged incidents.
Besides the public wanting to know what the Assembly's investigation has found so far, Wallace said the issues surrounding Covid-19 nursing home deaths are vitally important from a public health perspective "so we can figure out what went wrong and how we make sure that it never happens again."