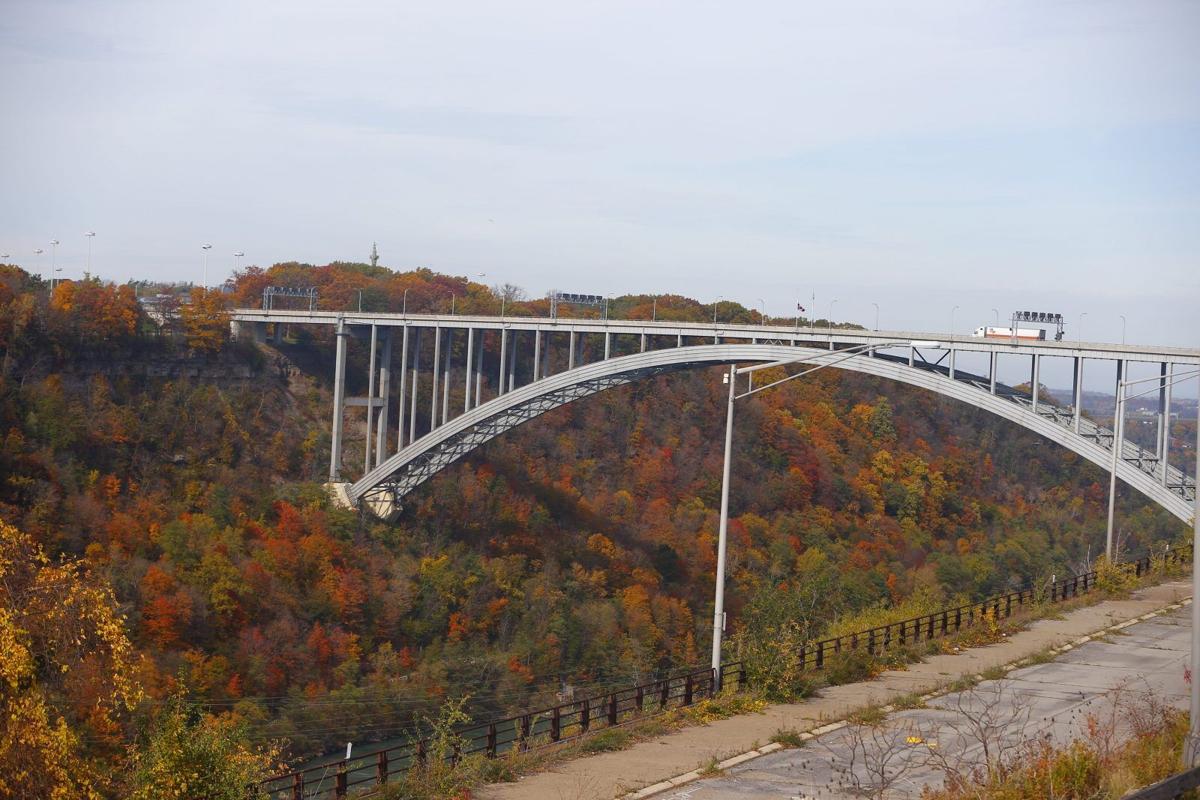 WASHINGTON – The Canadian tourism industry may be on the verge of collapse, but that's not enough to prompt Prime Minister Justin Trudeau to open the border to visitors from the U.S. anytime soon.
And it's all because there are political reasons for him to keep it largely closed.
That was the main takeaway from an online panel discussion Thursday sponsored by the Tourism Industry Association of Canada, which featured several panelists who bemoaned and explained Canada's modest modifications of its border rules, which were announced a day earlier.
The panel took place as frustration continued to build on both sides of the border in reaction to those revised Canadian travel rules. Set to take effect in early July, the new rules will end a long quarantine requirement for returning Canadians and others with a longstanding right to enter the country, but will not open the nation's land borders to American tourists or owners of vacation homes.
In other words, the U.S.-Canadian border – which has been shut to nonessential travel since March 21, 2020, thanks to the Covid-19 pandemic – is likely to remain largely shut for a while longer.
By continuing to bar American tourists from crossing Canada's land border, the pandemic-inspired rules pose an existential threat to the Canadian tourism industry, said Beth Potter, president and CEO of the Tourism Industry Association of Canada.
"We're in jeopardy of losing 75% of our industry," Potter said. "And, can Canada really afford to lose its tourism industry? You remember that prior to the pandemic, we were bringing in $105 billion a year in annual receipts."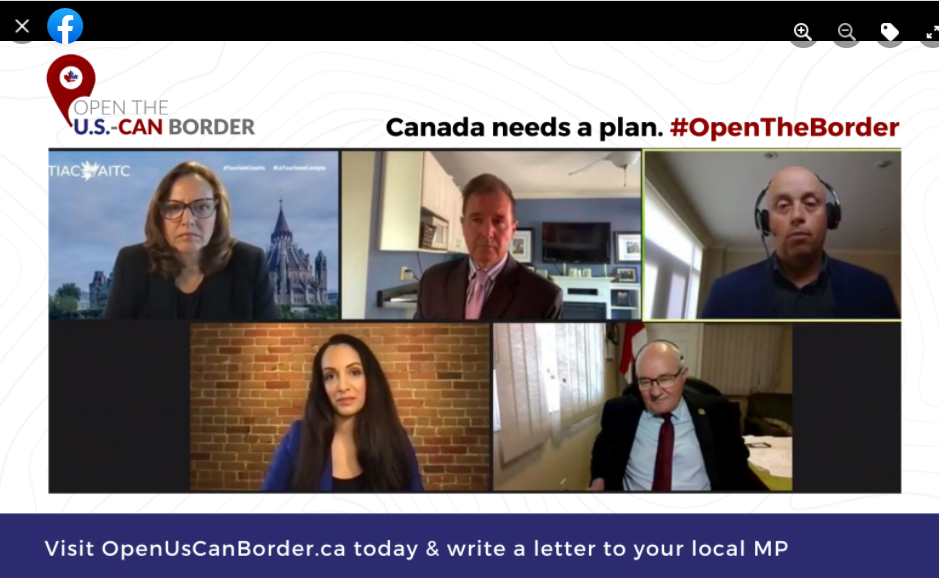 Even so, panelists said the Trudeau government has political reasons for moving slowly toward reopening the border.
"We have managed on the Canadian side to create a heck of a lot of fear" amid the Covid-19 pandemic, said Wayne Easter, a member of the Canadian Parliament and co-chair of the Canada-United States Interparliamentary Group.
And while that fear was useful in motivating Canadians to socially distance and take other protective measures at the height of the pandemic, it's an obstacle now that infections are waning and vaccinations are increasing on both sides of the border.
That's because that fear prompted Canadians to favor a get-tough approach to the pandemic that lasts to this day. Polls show that Canadians continue to favor politicians who have taken a hard line on pandemic restrictions, Easter, a member of Trudeau's Liberal Party, said.
"Part of the reason for the substantial cautiousness here is that those who were cautious in the beginning are being rewarded and those who weren't aren't," Easter said.
That's particularly noteworthy in light of the fact that Trudeau's government will likely call an election soon, said Althia Raj, a Canadian political journalist and podcast host who appeared on the panel.
"The Liberal government has an eye on going to the polls in late August, September, and a fourth wave of course would destroy that opportunity, much like the third wave destroyed any talk of having a late spring election," Raj said.
All these factors appeared to leave the Canadian government in a state of helplessness, said Rep. Brian Higgins, a Buffalo Democrat and the American co-chair of the Canada-United States Interparliamentary Group.
"When people don't know what to do, they typically do nothing," Higgins said. "And what I would argue is that this is not a situation where you can do nothing."
Higgins has been the most outspoken American advocate of opening the border to vaccinated travelers, but in the past month, Senate Majority Leader Charles E. Schumer, a New York Democrat, and Rep. Chris Jacobs have ramped up their calls for reopening the border, too.
Jacobs, an Orchard Park Republican, did not appear in the panel discussion, but he was among those aghast at the modest changes in the Canadian border rules.
"Unfortunately, as with all announcements on reopening the border, it lacks an exact date and specific details," Jacobs said. "Vague announcements with arbitrary restrictions on fully vaccinated individuals are not good enough. I stand behind my calls for full transparency – families, homeowners, and small businesses need actual answers and a detailed plan of action to reopen our shared border. The lack of solid information is not acceptable any longer."