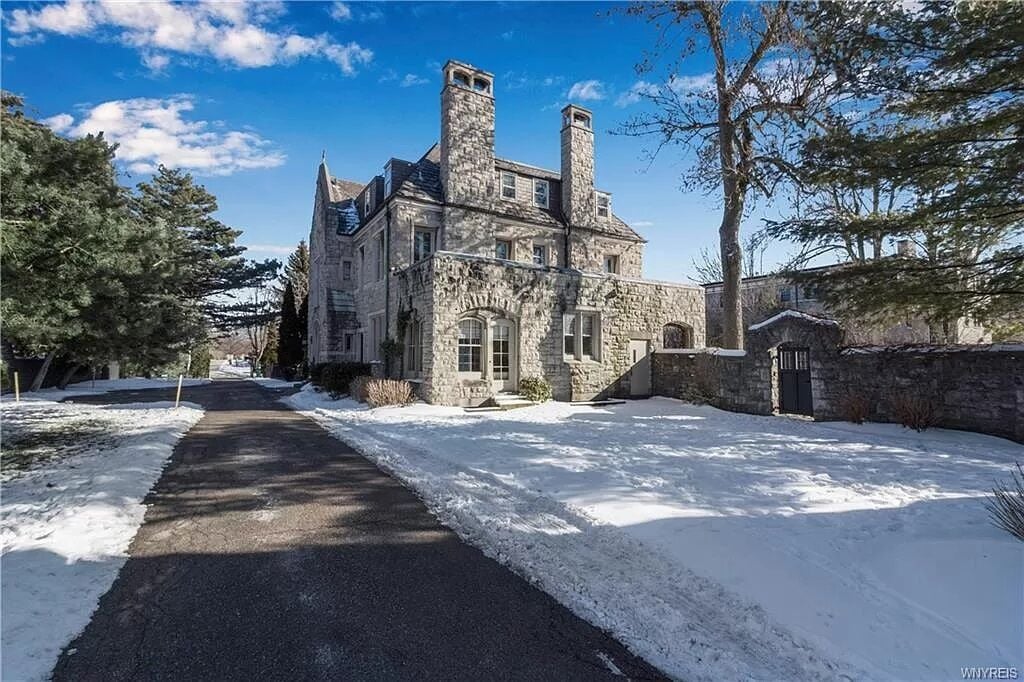 The former wife of Stephen E. Barnes, the late founder of the Cellino and Barnes law firm, has sold her century-old mansion near Delaware Park for nearly $2 million, the highest price paid for a residence in metro Buffalo since the beginning of the year, records show.
Ruth A. Barnes on Thursday sold her Lincoln Parkway home for almost $1.96 million to Floss Roots LLC, according to the deed filed with the Erie County Clerk's Office, a transaction first reported by Buffalo Rising.
The limited liability company is connected to Peter Sauer, president and CEO of Calspan Holdings, according to Buffalo Business First, a link confirmed by The Buffalo News. Sauer did not immediately respond to a request for comment Friday afternoon.
The grand home on Lincoln near the Albright-Knox Art Gallery and Hoyt Lake sold quickly and for close to its list price of $1.99 million. Prospective buyers were drawn to its old-world design, modern updates and location just steps from the park, said Karen Baker, from Howard Hanna Real Estate Services, who listed the home.
"It's breathtaking in every way," Baker said. "As soon as you pull up, you're in awe."
The stone mansion, built in 1916, is 5,638 square feet, with five bedrooms and 4½ bathrooms and features extensive wood molding, a solarium, a three-car garage with apartment and an in-ground pool.
Ruth and her then-husband Stephen Barnes bought the home near Rumsey Road in 1999 for $700,000. Stephen Barnes died Oct. 2, when the small plane he was piloting crashed in Genesee County, killing the prominent area attorney and his niece Elizabeth, also a lawyer.
Baker said, while the home has warm memories for Ruth Barnes, her children are grown and she thought the time was right to sell the property. She has moved to Florida in what Baker described as a new start for her.
"It was time for her to make a change," Baker said.
The Ruth Barnes home isn't the only residence on Lincoln Parkway that generated considerable interest this year. A home on Lincoln closer to Soldier's Circle owned by Kelli R. Davis sold in April for $1.9 million to Gregory Holdings LLC, a company tied to Michael Gregory, who previously lived in Dallas, records show.
A review of deeds filed with the Erie County Clerk's Office couldn't find a residence in the county selling for a higher price since Jan. 1 than the two properties on Lincoln Parkway.