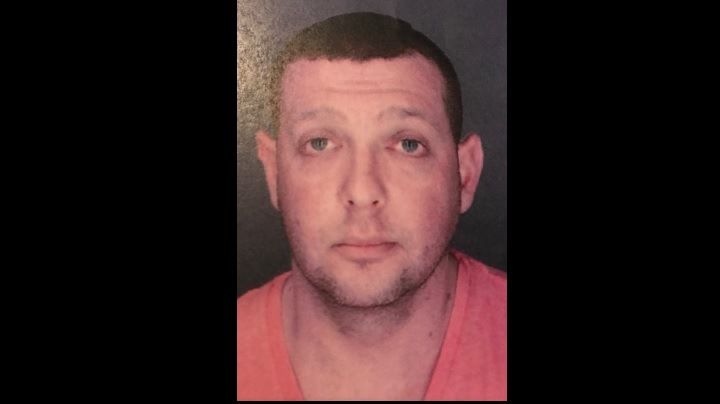 A former Erie County prosecutor who ran afoul of the law after entering private practice had his law license suspended for six months Friday.
The Appellate Division of the New York State Supreme Court cited a litany of rules violations that include sexual relations with a client and co-mingling his personal funds with clients' money.
Matthew Albert, who was admitted to the bar in 2008, was a prosecutor in the animal cruelty case against Beth Lynn Hoskins, an East Aurora woman accused of neglecting dozens of Morgan horses she owned for show and sale. Albert was fired from the District Attorney's Office in 2013 because of a relationship he was having at the time with a woman who worked for the SPCA of Erie County, which had conducted the raid that led to Hoskins' arrest.
The affair was one of five charges of professional misconduct leveled against Albert in the proceeding by the Grievance Committee of the Eighth Judicial District.
Attorney Vincent Doyle, who represented Albert in the proceeding, said his client admitted to the charges against him.
"Mr. Albert admitted that he engaged in acts of misconduct four to five years ago. At that time, he was suffering from drug and alcohol addiction," Doyle said.
"Since that time, he has worked very hard, sought treatment, and is now in recovery with a much different perspective on life," Doyle said.
Albert admitted that in December 2016, he began representing a client in a domestic relations matter and for several weeks over the course of the representation, he engaged in a sexual relationship with her, according to the court's suspension order.
Then in January 2017, he started a sexual relationship with a different woman and, while that relationship was ongoing, he agreed to represent her in a child custody matter without charging her a legal fee, according to the order. Before he was disqualified from that case, he sent text messages to her threatening to inform the father of her child that she was abusing alcohol and engaging in sexual misbehavior. He did not follow through on the threats, but he acknowledged those threats demonstrated that his sexual relationship with her posed a significant risk that his professional judgment would be adversely affected by his personal interest in his relationship with her, according to the order.
The suspension order included a claim that he choked an ex-girlfriend, which resulted in assault, criminal obstruction of breathing and harassment charges.
After his arrest in June 2017, a lower court judge issued the woman an order of protection, which District Attorney John J. Flynn says Albert violated when he asked the woman to retract her accusations. When then-District Attorney Frank Sedita III fired Albert from the District Attorney's Office, Albert reportedly said he no longer was in a relationship with the SPCA employee. She is not the woman he is accused of choking in his Richmond Avenue home on June 1, 2017.
While accepting the suspension ruling, Albert looks forward to resuming his law practice after serving the suspension, Doyle said.
"In private practice, one of his areas of concentration has been advocating for animal rights and the rights of animal owners," Doyle said.
"For six months, starting on Friday, when the court issued its decision, he cannot practice law. Shortly before the end of the six months – in other words, five months from now – he'll submit an application to court asking for the suspension to be lifted, and we expect the court will grant that application," Doyle said.
The court could have imposed a range of penalties, including disbarment, he said.
The six-month suspension is usually among the shorter penalties, he said. Some suspensions can be as long as a year to two years or longer. There are also penalties below a suspension that amount to a warning or admonition.
"So a six months suspension is sort of in the middle range of options that the court has," Doyle said.