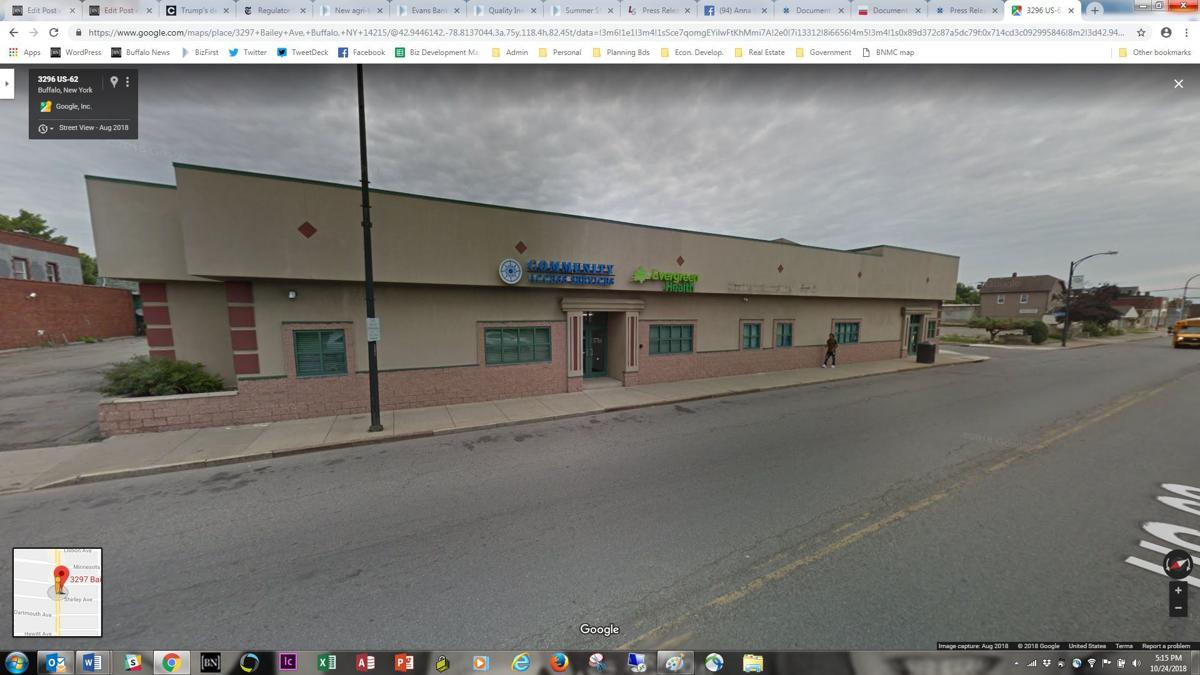 Evergreen Health on Wednesday formally opened the new Bailey Avenue location of its Community Access Services' affiliate, in a bid to make health care more accessible in the surrounding neighborhood while working to reduce the high rates of sexually transmitted infections in that area of the city.
Located at 3297 Bailey, the new facility – which Evergreen is leasing from Horizon Health Services – will include both Community Access Services and Evergreen's Testing services, with 23 and five employees, respectively.
The 14,206-square-foot building is handicapped-accessible, and features four exam rooms, multiple testing rooms, three community group rooms, a large patient waiting area and restrooms, as well as onsite parking.
Evergreen Health offers medical, supportive and behavioral services to individuals and families in Western New York, particularly the under-served or those living with chronic illnesses. Community Access Services offers programs for HIV and other chronic conditions, HIV and Hepatitis C testing and counseling, pregnancy testing, one-on-one meetings, group programming, and help with navigating the healthcare system.
According to the Erie County Health Department's Community Health Assessment for 2017-2019, Erie County has some of the highest rates for chlamydia and gonorrhea statewide, with almost half of the county's gonorrhea cases located in a concentrated geographic area that includes the 14215 zip code, where the new facility is located.
"We know that there are people who really need our services and we want them to know we are here for them," Ekua Mends-Aidoo, Evergreen's equity and inclusion officer, said in a statement.
CAS also named Kimberly Brown as its new executive director, promoting the former senior director of wellness and nutrition at Evergreen. "There is still so much that we need to do in terms of fighting stigma and providing better access to care to those who need it," she said.
Get local news delivered to your inbox!
Subscribe to our Daily Headlines newsletter.