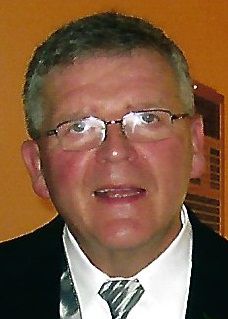 Aug. 2, 1944 – May 5, 2019
Eugene Torpey's New Jersey family had no connection to Western New York until a Jesuit priest steered him to Canisius College in 1967.
With that decision, Mr. Torpey, known as "Coach" to generations of young baseball and softball players in Western New York, found a home and a calling.
Mr. Torpey, of Buffalo, died on May 5, 2019, in Northgate Manor in Wheatfield after a long illness. He was 74.
Mr. Torpey was born Eugene Ellinger in Jersey City, N.J., the only child of Eugene Ellinger and Annetta Noonan Ellinger. His father had been killed in action in Normandy on July 26, a week before his son's birth.
His mother married Thomas Torpey when her son was a toddler, and her husband adopted the boy, known as Gene. They went on to have two more sons and a daughter.
In 1962, Mr. Torpey graduated from St. Peter's Preparatory School, a Jesuit high school in Jersey City, where he was an All-Metropolitan end in football. From 1964 to 1967, he attended the United States Naval Academy, where he played football and, in 1964, caught practice passes from future NFL star quarterback Roger Staubach.
After three years, Mr. Torpey left the Naval Academy and began to look for a new college. A Jesuit priest who was a family friend immediately recommended Canisius College, said Mr. Torpey's wife, Kathryn.
It was a perfect fit. In 1969, Mr. Torpey earned a bachelor of arts degree in history at Canisius, where he also played club football, Kathryn Torpey said.
After graduation, he began teaching math in Buffalo public schools, starting at East High School. "Every seven years or so he changed schools, because he felt it kept him fresh," said Mrs. Torpey. "He got different ideas from different people." Through the years, Mr. Torpey taught at the Buffalo Academy of Science and Math, South Park, Hutchinson Tech, and did two stints at Buffalo Traditional, from which he retired in 1999.
While teaching in the Buffalo schools, Mr. Torpey coached Math League and softball teams.
From 1981 to 2005, he was an adjunct professor in the Math Department at Canisius College. For many of those years, he was active in assisting Mike Rappl, who was head softball coach at Canisius from 1980 to 2014.
From 1971 to 2005, Mr. Torpey worked in the Canisius branch of the National Youth Sports Program, a summer program that provides physical activity and sports-skills instruction to young people.
In 2007, Mr. Torpey was inducted into the Canisius DiGamma Honor Society, with which the college recognizes its "finest students, alumni, faculty and administrators" who distinguish themselves by their work for the advancement of the college and in aid of students and alumni.
He and Kathryn Foster met in 1972, introduced by a friend and classmate at Hunter College Bellevue School of Nursing who was dating Mr. Torpey's brother Brian. "She said, 'Let's move to Buffalo,' so we did," said Mrs. Torpey. They married in 1974 in her hometown of Brooklyn.
When their children were young, Mr. Torpey coached Little League and softball, his wife said. As they got older, he coached their high school teams.
In addition to sports, Mr. Torpey loved gardening and, his family said, "corny jokes."
In the 1980s, when the family received a simple Christmas floral arrangement of greens and candles, he decided that he would like to make them. He took an adult-education class in floral design and crafted Yule centerpieces for friends and family for years, his wife said. "He had never done anything like that before, but he really got into it," Mrs. Torpey said. "He drove around Buffalo and the suburbs delivering them to local people."
He also wrote poems about Mother's Day that he sent to many loved ones. "He would send them to friends and family who had children, and of course, me," Mrs. Torpey said. "He was a very eclectic person."
Besides his wife of 45 years, Mr. Torpey is survived by a son, Matthew Torpey; a daughter, Maureen Torpey; brothers William and Brian Torpey; a sister, Margaret Mary Doherty; two granddaughters and many nieces and nephews.