Sue Buyer wrote her first novel after turning 90, which makes the title a fitting one: "All Things in Time."
The story she tells is made up, but her characters are based on real people. If you are of a certain age, you might even know some of them, or at least their bylines: They worked with her at The Buffalo Evening News decades ago.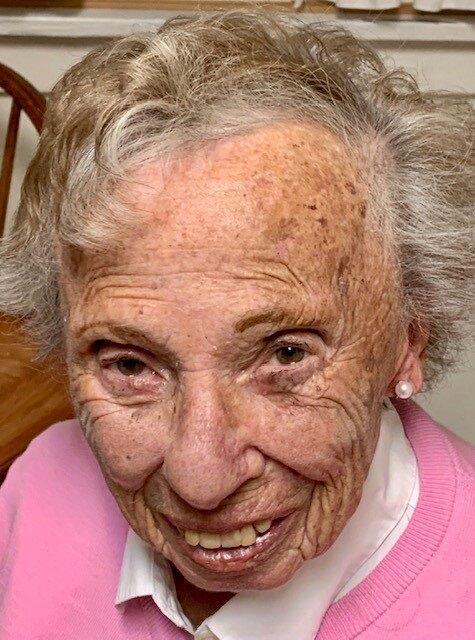 Buyer began as a reporter at The News 70 years ago last month. Ask her age and she invokes her Fifth Amendment right against self-incrimination. "I'm over 90," she allows. "Let's leave it at that."
The novel begins in the 1950s, when fewer women worked in newsrooms. At the center of the story is Nina Silver, a reporter at the Buffalo Evening Gazette. As you might guess, the Gazette is a thinly disguised version of The News – and Silver of Buyer herself.
Silver is 5-feet-2, has curly brown hair, and favors ski sweaters in winter, the novel tells us. Buyer herself is no longer 5-2. (She thinks she's 4-10 now.) Her hair has gone gray. And she gave up skiing at 85.
"It got to the point where I was skiing with a friend on my right, a friend on my left, and one behind me. That's when I knew I aged out." She pauses. "I didn't fall, though."
As it happens, giving up her days on the slopes is how she came to write her novel.
"I had time on my hands in the winter, and I thought, 'Well, maybe I should write a book.' "
The story begins when a dead newborn is found inside a plastic pumpkin in the woods of Cattaraugus County. An editor sends Silver to the scene, but only because he has no other reporters in the office at the moment, and only because a male photographer (with snow tires) can drive. That's how it was then, Buyer says. Women were not sent to crime scenes or accidents.
She remembers one New Year's Eve at The News when all the male reporters were off. She and two other women were in the newsroom when word arrived of a plane crash an hour or so from Buffalo. She heard the city editor call a reporter at home and tell him, " 'You have to come in. I've got no one here.' "
A version of that is replicated in the book. But make no mistake: Sue Buyer is hardly a no one – then or now.
She graduated from Vassar College in 1947 and took a job as a secretary at the University at Buffalo Law School. One day her boss saw her at her desk eating lunch, reading a book, and talking on the phone, all at the same time.
"Today we call it multitasking," she says. "But he looked at that and said, 'If you like to do many things badly instead of one thing well, maybe you should go into journalism.' "
He meant it as a slight; she took it as a fine idea, enrolling at Columbia University for her master's in journalism. She says her class of 60 had six women. She graduated on a Friday in May 1951 – and started at The News on the following Monday. She replaced a female reporter, as she recalls, and only one other woman worked as a news reporter at the time.
She was Sue Fruchtbaum then, and she sat at a desk across the aisle from a News reporter by the name of Bob Buyer.
"He never had a chance," she says.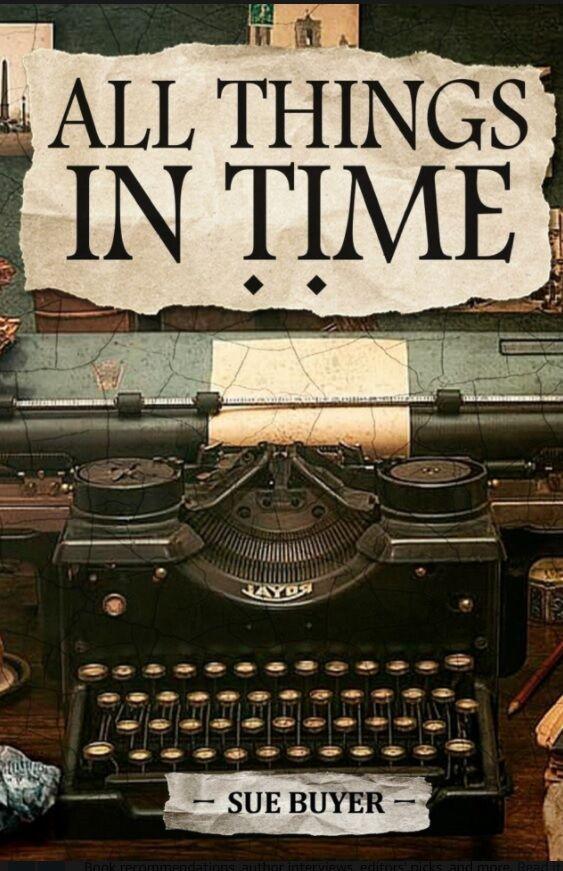 When their two daughters were out of college, in the mid-1970s, Sue left The News to be a travel agent. Sometimes the job involved world travel for her husband and herself.
"If you are going to send people to London and Paris," she says, "you have to know your way around."
Her editors of yore would not have considered sending her to Rome, N.Y., and now she was jetting off to the one in Italy.
Still, when it came time to write her novel, she didn't set it in some exotic foreign locale. She set it in and around Buffalo – and based it on her days at The News.
The novel is 115 pages, so it's really more of a novella. That, Buyer says, is as it should be.
"Say what you have to say, and then shut up. That's how I was taught."
Will she have more to say in another novella?
"I keep thinking I should write another one," she says. "Who knows? Maybe I will."