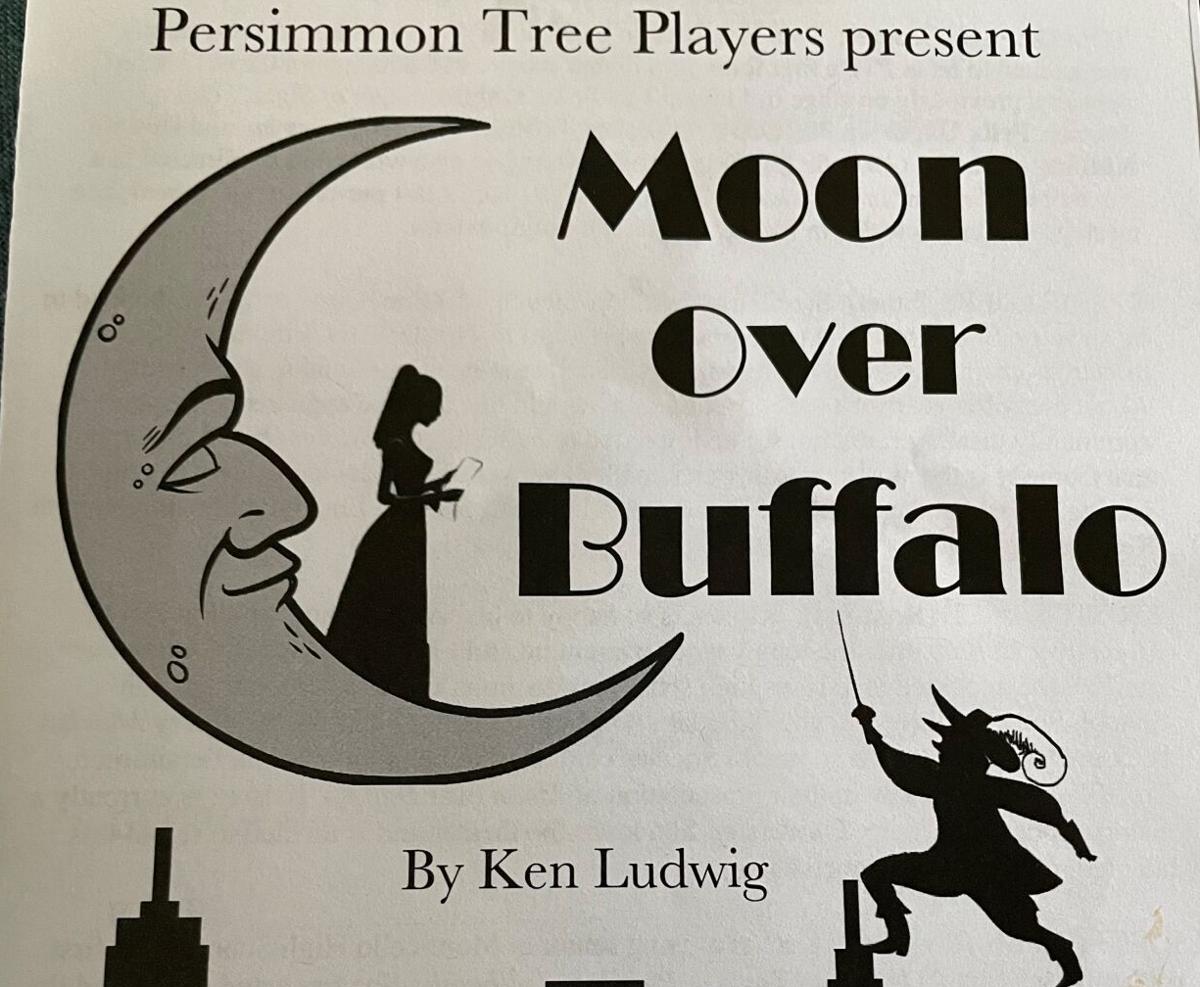 PALMYRA, Va. – Sometimes we go to Buffalo. And sometimes Buffalo comes to us.
We spend summer weekends on a small lake in central Virginia, far from Western New York. But Buffalo's old Erlanger Theater sprang to life on Sunday right here in a Virginia vineyard.
A local theater troupe put on "Moon Over Buffalo," which is set at the long-gone theater at Delaware and Mohawk, circa 1953. The comedy played at Cunningham Creek Winery – which, as it happens, is just 5 miles from our weekend home.
I discovered news of the show by chance on Saturday evening when I picked up dinner at Wahoo BBQ in Palmyra. Posted on the door was a flyer advertising "Moon Over Buffalo." This I had to see. So I bought a ticket online for Sunday's matinee.
Then, who is the first person I should happen to meet at the ticket window but Jennifer Starkey. She is a Buffalo native who lives in Troy, Va., and she is a graduate of City Honors and the University at Buffalo, where she majored in theater and dance. Now she is a board member of the Persimmon Tree Players, a community theater troupe based in Fluvanna County, roughly 20 miles from Charlottesville.
Starkey introduced me to her father, Bob Wilson, who lives in Crozet, Va. He is 91. Before leaving home for the show, he had picked out a blue cap with a red buffalo on the front.
"I thought people should know where I'm from," he said.
Wilson was the longtime pastor of Our Savior Lutheran Church on Buffalo's East Side. And he is a native Western New Yorker.
"I was born in North Tonawanda," he said. "At home, in the same bed where I was conceived."
It is a line good enough to be in the play.
"Moon Over Buffalo" is a door-slamming farce that debuted on Broadway in 1995 with Carol Burnett as the female lead. It ran for 361 performances. The show was only middling good, but the behind-the-scenes documentary made about the making of it is great.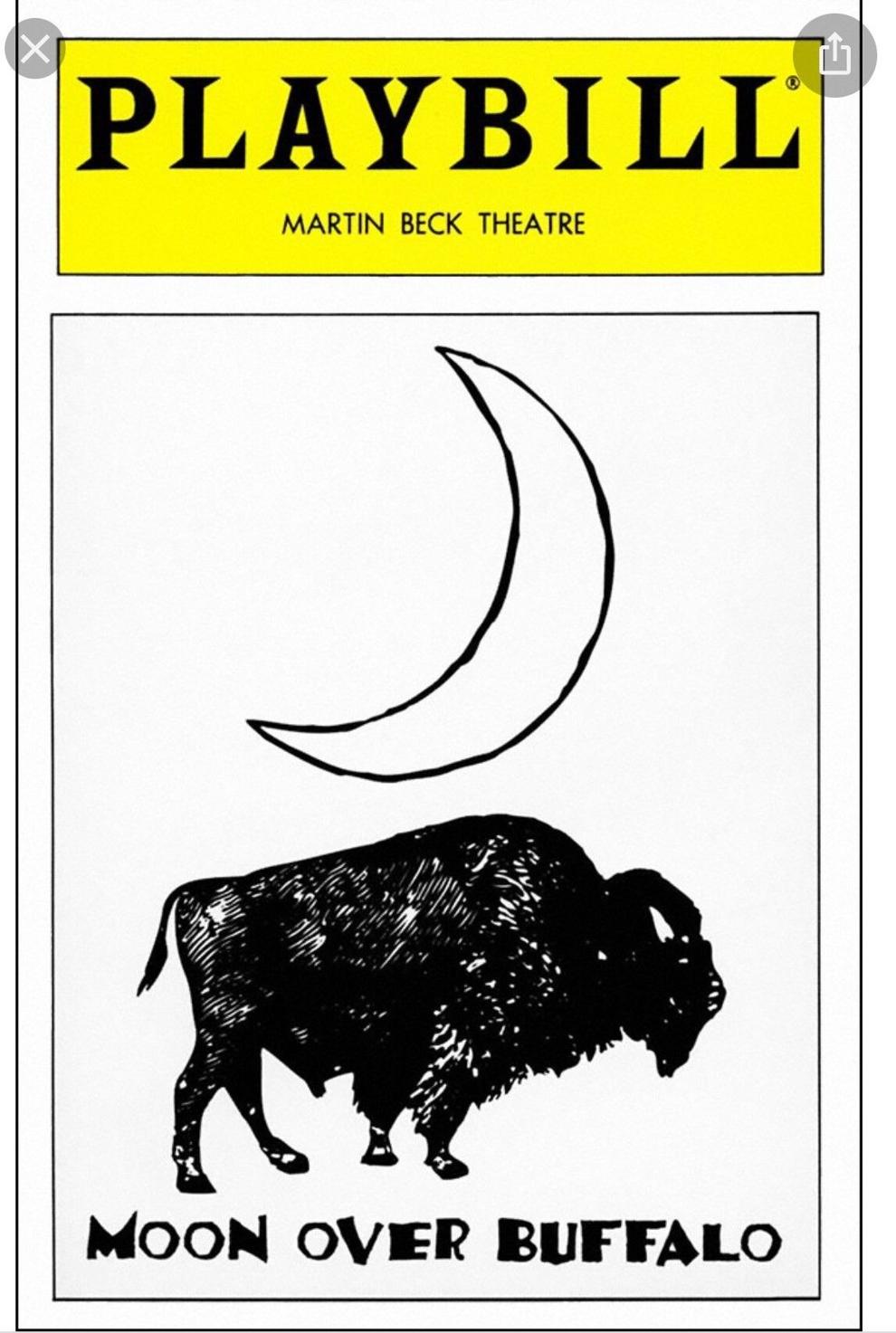 "Moon Over Broadway" lets you see the rehearsals and the arguments and the egos and the angst. Producers fret openly over what the reviews will say, in particular what Vincent Canby will write in the New York Times.
Canby did not care for "Moon Over Buffalo," as it turned out. "Farce should celebrate confusion," he wrote. "Too often, 'Moon Over Buffalo' inspires it."
Frank Scheck, in the Christian Science Monitor, offered this objection: "The jokes, although they have the proper comic rhythms and inflections, don't have any real wit unless you consider the observation that 'Buffalo is Scranton without the charm' to be amusing."
That's just one of several brickbats tossed Buffalo's way. No need to take offense. These one-liners are weak tea in a show that pivots on strong coffee.
The play is about George and Charlotte Hay, onetime Broadway stars who are now taking a slapdash touring company on the road for performances of "Cyrano de Bergerac" and "Private Lives." They ache for a chance to star in the movies when word comes that Hollywood director Frank Capra is coming to Buffalo to see them perform.
Tom Green plays George winningly for the Persimmon Tree Players. As it happens, he grew up in Rochester and is a big fan of the Buffalo Bills. "I'm very happy to be in Buffalo," he said, speaking of the Buffalo in the show. "The Erlanger Theater was a real place where real big-name actors came through, like Lillian Gish."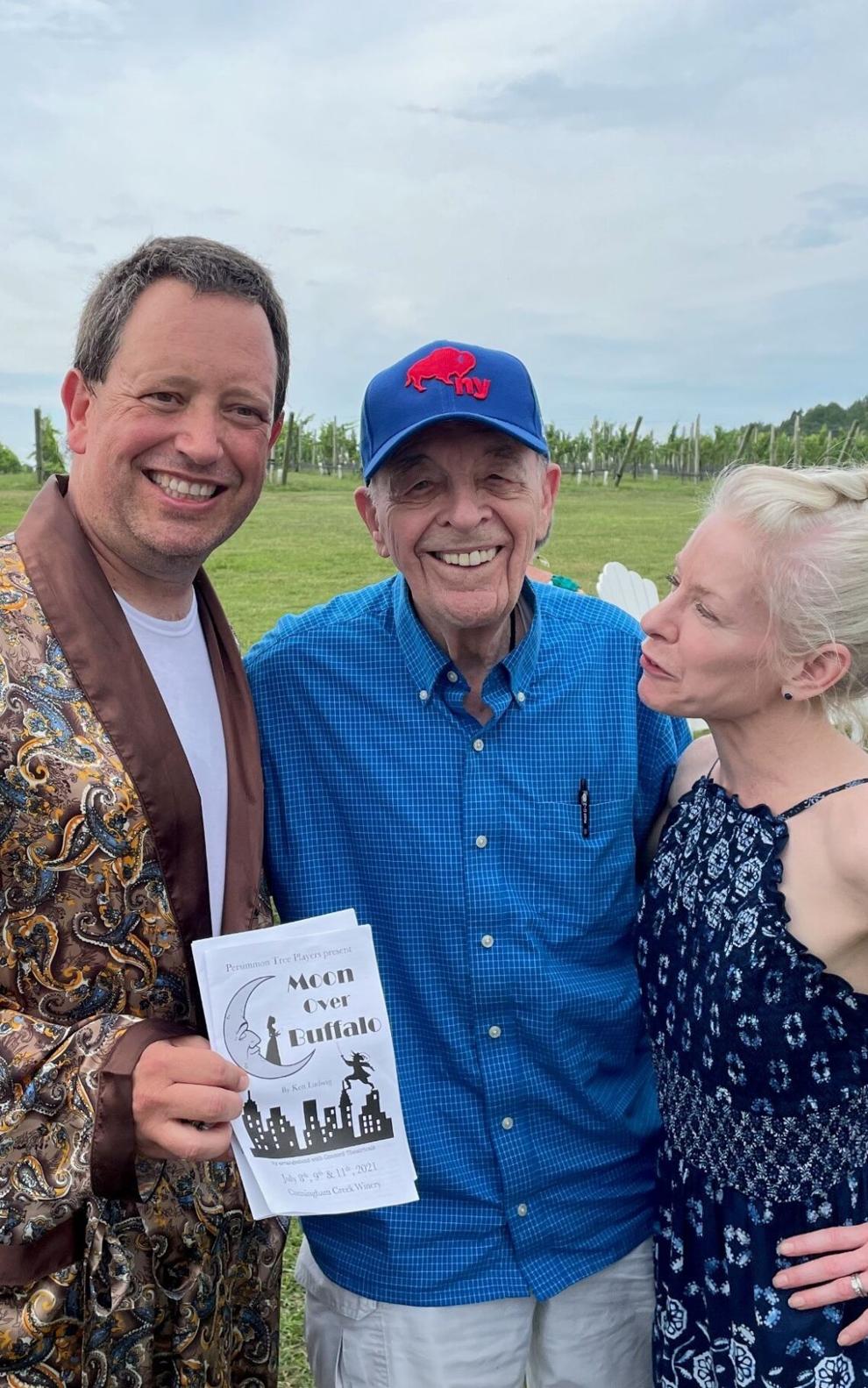 Starkey and her father watched Sunday's show with friends from a table stocked with wine and cheese. At one point, a character in the play – a TV weatherman preoccupied by barometric pressure – announces that he went to high school in Buffalo.
Starkey turned to her father. "So did I," she said, and they both smiled. The family lived in a home next door to Our Savior on Brunswick Boulevard back in the day; they have warm memories of cold winters.
"Moon Over Buffalo" lasted nine months on Broadway, but has since enjoyed a prosperous afterlife in community theater, where local troupes put it on somewhere every year.
The Persimmon Tree Players tried to put it on last year. The pandemic scotched that, but the show must go on. And this weekend, at long last, patrons sipped rosé as the Moon rose.
The jokes at Buffalo's expense mostly fell flat, but the audience laughed long and hard at much of the rest. All in all, it was a fine Sunday afternoon in central Virginia – watching "Moon Over Buffalo" under the Fluvanna sun.